Universal Cargo Launches Air Freight Division
Universal Cargo has long helped shippers move freight by air; however, the freight forwarder is now, for the first time, launching a full air freight division.
Classically, one of the biggest advantages ocean shipping has versus air freight is being less expensive. But with ocean freight rates recently skyrocketing to more than 500% higher prices than they were the year before (when freight rates were already rising high), this is the perfect moment to introduce…
DOMESTIC & INTERNATIONAL AIR FREIGHT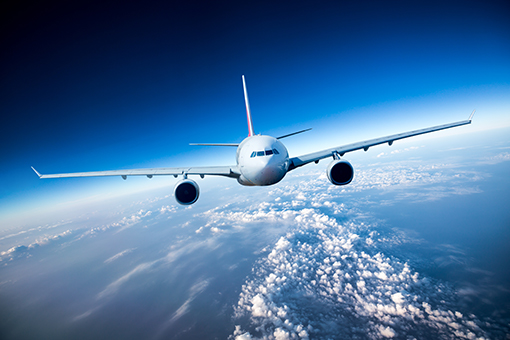 SERVICES
Full charter/individual consignment
Global door-to-door transport services
Goods consolidation
Direct and charter flights
Courier, express, and on-board courier services
Project shipment
Customs clearance
CHOOSE THE RIGHT DELIVERY CHOICE FOR YOU
Airport-to-Airport (ATA)
Door-to-Door (DTD),
Airport-to-Door (ATD)
Door-to-Airport (DTA)
U.S. Domestic Air Freight including next-flight-out service.
GET GOODS TO DESTINATIONS AROUND THE WORLD FAST WITH GLOBAL AIR FREIGHT LOGISTICS
How do we, as an international freight forwarder, ensure the quickest possible delivery by air for your consignments?
We are your air freight experts for time-efficient logistics solutions. As an international freight forwarder, we are by your side for all of your air freight concerns.
Whether you want a one-off shipment or to send goods on a regular basis, we'll find the right air freight solution for you. All around the world or domestically within the U.S., we're fast, transparent, and reliable.
Our trained air freight experts are there for you with tailored services to fit your exact needs.
DOOR-TO-DOOR DELIVERIES BY AIR FREIGHT
Our team finds the most convenient solutions for your business.
Air freight depends on speed and the seamless intertwining of different processes, often across several continents.
Example: your business is in Canada, your customer manufactures in the US, and a spare part so urgently required is made in China. A time-efficient solution is needed now. A stop in production should be avoided at all costs. However, on the ground in Canada, you're wrapped up in everyday business, and you don't have the expertise for an ad-hoc strategy.
To let you continue to focus on your business, we offer global door-to-door deliveries. We organize the collection from the Chinese manufacturing site, handle any administrative matters like bookings and customs clearance, then consolidate and load your spare part delivery onto the plane. If the delivery is to be sent to the US, our Universal Cargo team is on hand to receive your goods, then coordinates their transportation to your customer: a supply chain that involves minimal effort for you.
YOU GET FLEXIBILITY
Standard shipments are collected from you on the next business day. We ensure the fastest possible delivery to your destination by carrying out customs clearance during the flight.
WITH DIRECT AND CHARTER FLIGHTS, YOUR FREIGHT ARRIVES AT ITS DESTINATION WITHOUT ANY DETOURS
We know time plays a major role in your air freight.
Does your order have to reach its destination as soon as possible? We offer individual solutions with a direct route.
We organize premium direct and charter flights without any detours directly to your desired destination for your ad-hoc consignments.
Universal Cargo is excited to help you with your air freight.