Universal Cargo's 2018 Halloween Costume Contest – Pictures & Winners
Not only do we work hard at Universal Cargo (UC), but we also like to have a good time. And everyone knows Halloween provides an opportunity for a good time.
So while UC employees were helping your company import and export goods to compete in marketplaces domestic and abroad, they were competing themselves in a Halloween costume contest.
It turns out members of UC's team are almost as good at wearing costumes as they are at providing great international shipping services. And in today's post-Halloween edition of the blog, we'll share pictures of incredible UC team members in their great costumes.
But first, what's a costume contest without prizes? And what better prizes are there than cold, hard cash? Well, cold, hard gift cards, rights? They spend like cash.
Here are the prizes for the costume contest:
1st prize $150.00
2nd Prize $75.00
3rd Prize $ 25.00
To judge this contest are UC's very own CEO and President, respectively, Devin and Shirley Burke. Better them than me. Judging this competition is a hard one.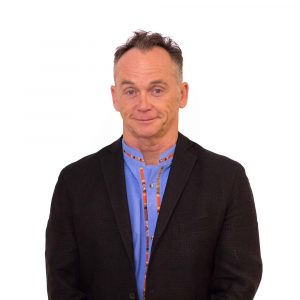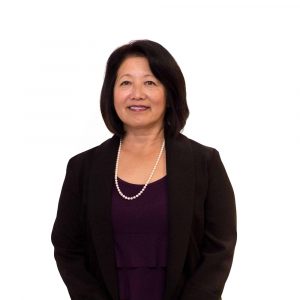 Okay, you've waited long enough for the pictures… But I'll make you wait another sentence just to be mean. Let's see those costumes and find out who the winners of the Universal Cargo.
Let's start with one of my favorites of the contest, Jasmine Palacios from finance.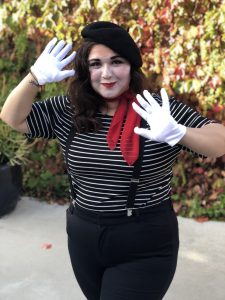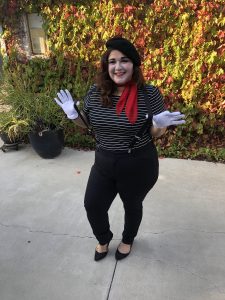 Jasmine knows a mime is a terrible thing to waste, but she'll see a lion's share of competition from her own department with Executive Coordinator Gina Jackson dressed as a lion tamer or maybe circus ringmaster. Or maybe those two things are the same thing. I'm not sure. Daddy, why didn't you take me to the circus? Oh wait, I remember my dad taking me to the circus once as a kid. Guess I can't blame him for my ignorance.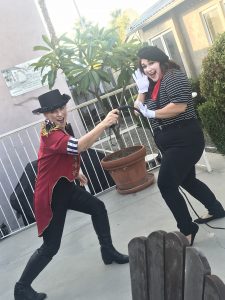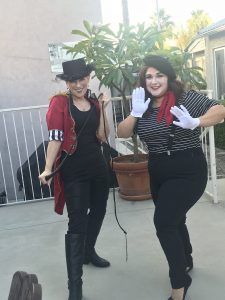 It all has rocket man and Account Executive Robert Hamel worried about his ability to win this competition. But he does bring a lot of creativity to the fight.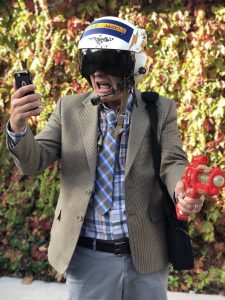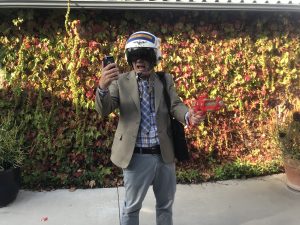 Speaking of creativity, check out Alesha Barron from operations. She hilariously is going where no one has gone before in this competition: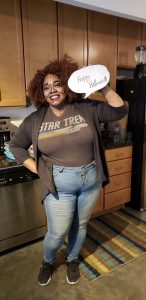 However, I think Alesha might be getting outdone by Account Manager Laquadra Ponder, who isn't holding anything back in this competition: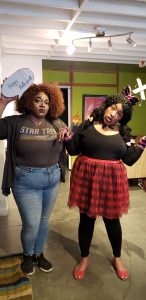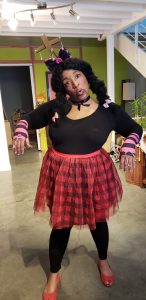 But wait, Account Executive Stephanie Hunt thinks she's going to clean up this competition as the iconic Mr. Clean.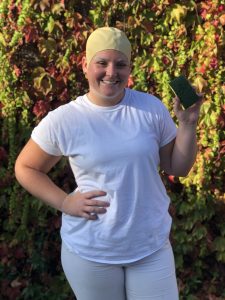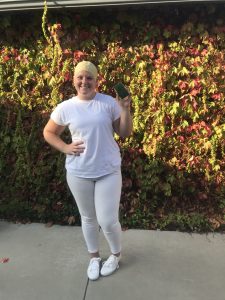 I would agree with Stephanie that she's going to make a clean sweep, except… I found him! A possible winner in this competition, Project Coordinator Wesley Jew.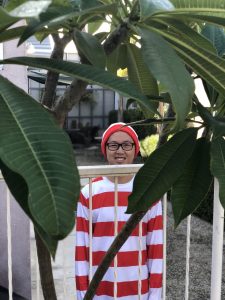 But just when I thought I found the winner in an 80's character, out steps someone else who could be from the 80's. Yet at the same time, Operations Manager at UC's Atlanta office, Erick Constantino brings a timeless cool to the biker leather.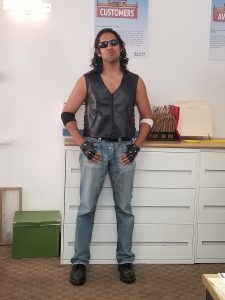 While Erick kept it black and blue, Account Manager Connie Santana brought the color in an awesome way, celebrating both Halloween and Christmas as Sally from the Nightmare Before Christmas.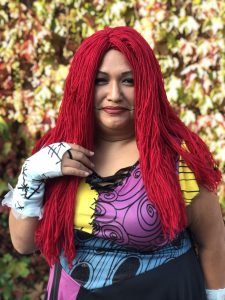 But will Connie's rendition of Sally be enough to win? Glad I'm not the one making that decision. A decision that everyone seems to be waiting for in the next picture.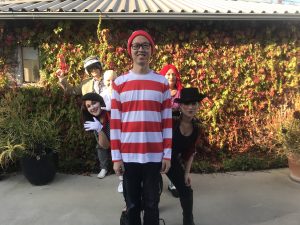 Wait, shouldn't Waldo be hiding somewhere in the background of this picture instead of everyone else being behind him? That may cost Wesley in this competition. Let's find out.
Here's what you've been waiting for. The winners announced!
In third place, collecting $25 gift card, is…
Wesley!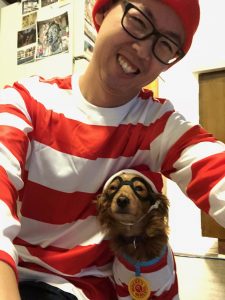 Wait, Waldo even brought his dog Woof to the competition? Is that allowed?
In second place, collecting $75 gift card, is…
Laquadra!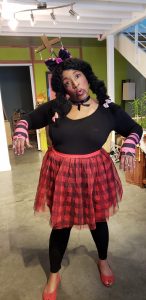 She really brought it.
But winning the competition, in first place, collecting the $150 gift card, is…
Gina!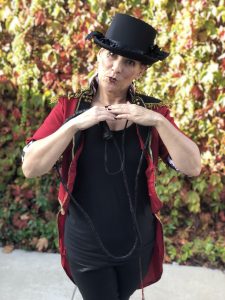 She whipped this competition like a misbehaving lion!
Congratulations Wesley, Laquandra, and Gina, and thanks to everyone who participated. And even more than that…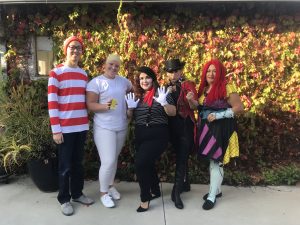 From all of us here at Universal Cargo, we hope you had a great—and, of course, happy—Halloween!