US Importers' Shipping Contracts Double: What Does That Mean for Spot Rates?
The way ocean freight rates have skyrocketed in 2020 and into 2021, it became expected that the big U.S. shippers – the beneficial cargo owners (BCOs) of the world like Walmart, Target, Best Buy, and the like – would end up with higher freight rate contracts with ocean freight carriers this year than last. And, boy, were those expectations right.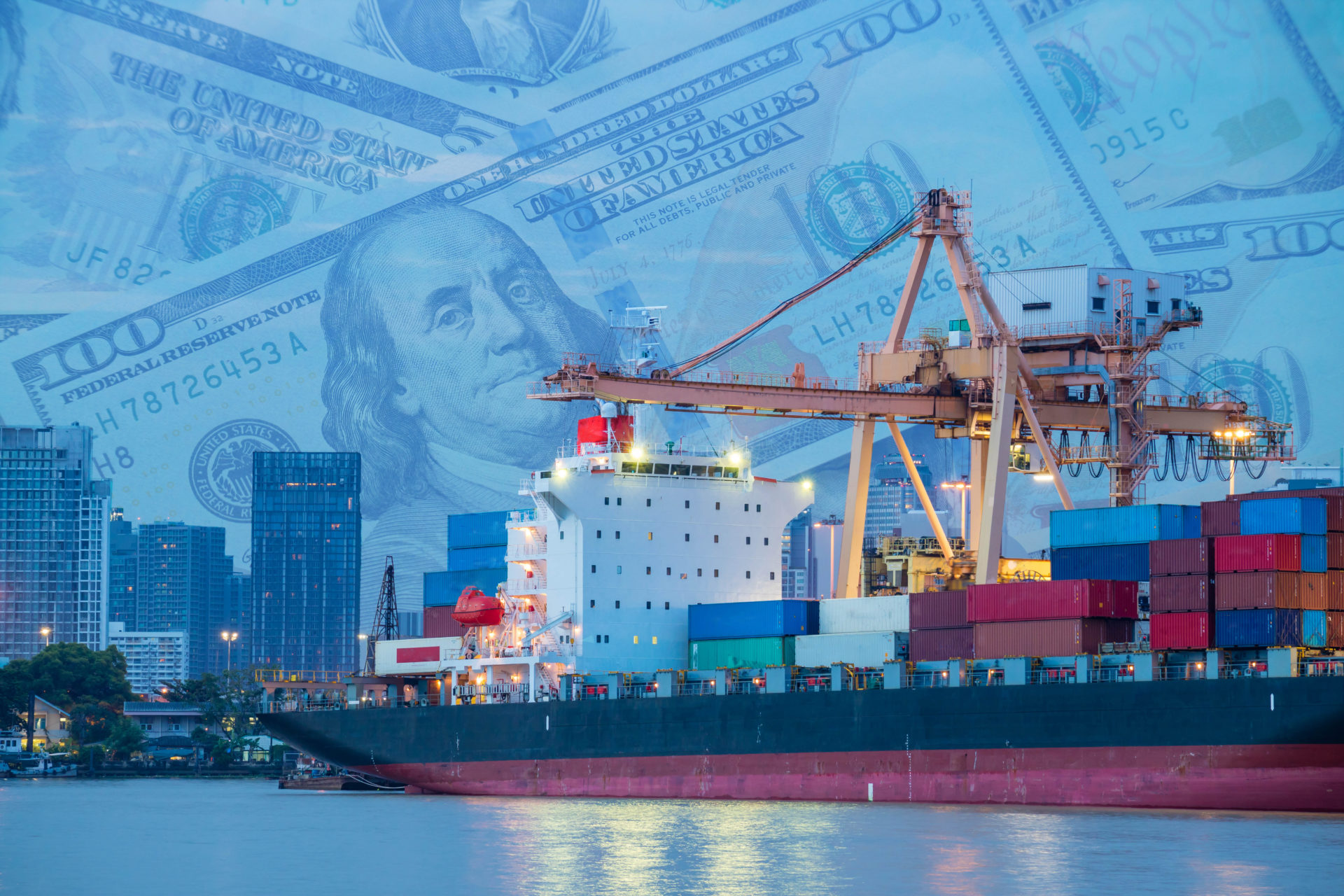 According to an article from Bill Mongelluzzo in the Journal of Commerce (JOC), BCOs' contracts with carriers this year contain freight rates that are basically double the rates they negotiated for last year:
The top half-dozen US importers of Asia cargo are finalizing trans-Pacific service contracts at levels that are approximately double what they signed last year, according to conversations with a number of market participants.

The approximate rates for the largest retailers are about $2,500 per FEU to the West Coast and $3,500 per FEU to the East Coast. In the 2020-21 annual service contracts that run through May 1, 2021, the largest retailers reportedly signed for about $1,100 to $1,300 to the West Coast and $700 to $1,000 per FEU higher than that to the East Coast.
Most businesses do not import the amount of goods BCOs do. Instead of negotiating year-long contracts directly with carriers, small to medium shippers must play the spot rate market, where freight rates fluctuate throughout the year. While it's impossible to know exactly how spot rates will behave, the contracts signed by BCOs around this time of year each year set expectations for the kind of rates small to medium shippers will be able to get.
BCO Contracts Vs. Spot Rates
Overall, BCOs are generally going to pay less than smaller businesses for their imports. Otherwise, why would BCOs bother with these contracts at all? However, it is not necessarily the case that small to medium importers are always paying more for their cargo shipping. Expectations for peak season shipping, when volume usually significantly increases as retailers are preparing for the holiday shopping seasons, factor highly into negotiations. That can mean BCOs are paying a bit more than the spot market rates during slower times of the year in order to pay less during the peak season. The highly volatile nature of the ocean freight market can also see unexpected dips in prices, even during peak season, causing the spot market to go below contract rates.
Unfortunately for shippers in general, a shift has happened in the ocean freight market since the onset of three carrier alliances dominating the entire ocean freight industry. Carriers are now more capable of controlling capacity, reducing the impact falls in demand usually have on prices in a market. In 2020, this allowed carriers to more than mitigate the downward pressure on freight rates that should have taken place in the early part of the year when international shipping demand fell because of the initial fear of the COVID-19 pandemic. Carriers reduced capacity below demand, which then soared, and we've yet to see space and equipment catch back up to demand.
Looking forward in 2021, BCOs, and shippers in general, are worried about having space for their goods. That worry plus the astronomical freight rates we've been seeing, the massive port congestion at U.S. ports, and carriers' newfound ability to manipulate capacity to keep rates high put all the cards in carriers' hands. Greg Miller wrote an American Shipper article about just that last month.
Small to medium shippers who have to operate in the spot market this year can clearly see what the bigger players think about international shipping for 2021. The expectations are that space will be tight and spot rates will be high. The trillions of dollars the government keeps dropping in stimulus will likely keep spending and transpacific shipping demand high for a while. But for how long? The government spending record money that it doesn't have seems risky to me. I worry a crash is on the way. Perhaps if the 2021 expectations that resulted in these high contracts are correct, that crash, if it is indeed inevitable, won't come until 2022.