2020 Is Great Year for Ocean Carriers as Freight Rates Break Records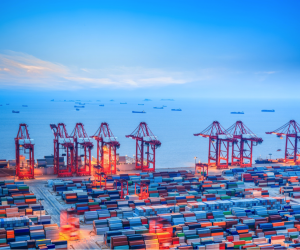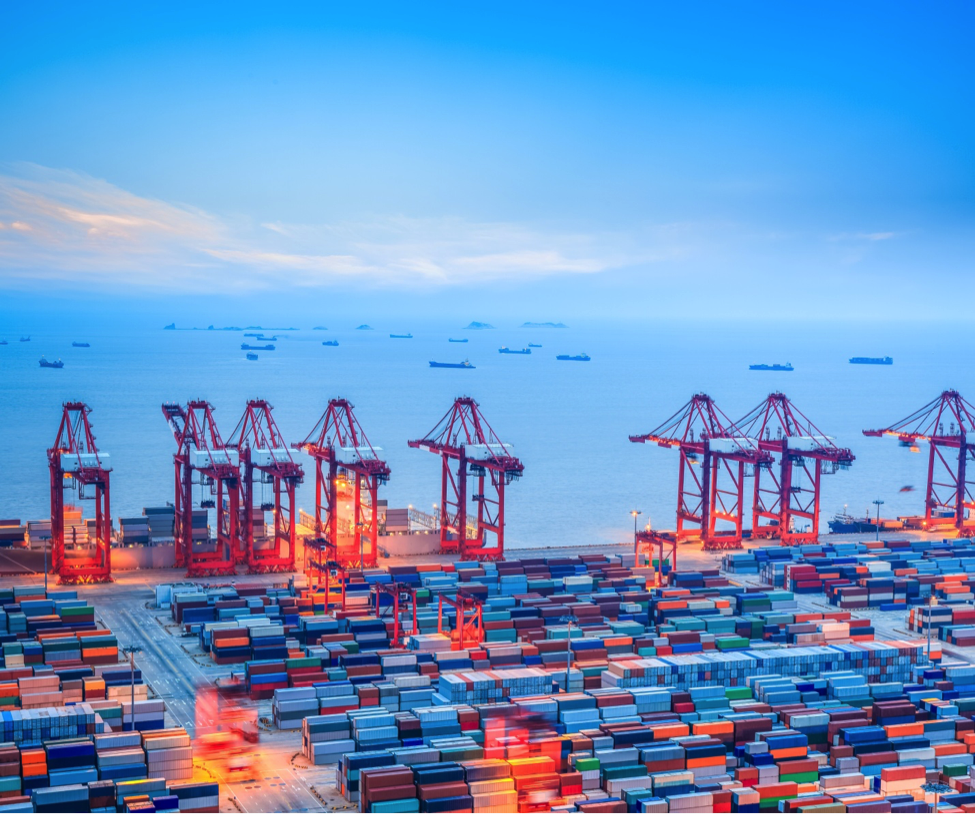 How about a positive headline for 2020? It's a great year for ocean freight carriers in the international shipping industry. Transpacific cargo volume continues to surge here in the peak season, and carriers have managed keep freight rates strong all year.
Now, this might not sound like particularly good news for U.S. shippers who are paying record high freight rates to import goods… Did I say record high freight rates? Record shattering container rates is the way Greg Miller puts it in the headline of an American Shipper article. However, despite these high rates (but also part of the reason for them), demand from U.S. shippers is strong so far this peak season, and that does signal the U.S. economy is not all gloom and doom, despite the damage done by the novel coronavirus pandemic. That probably shouldn't be too shocking given how strong the economy was before the virus struck.
Cargo Demand and Carrier Behavior
Both myself and guest writers have brought up repeatedly in Universal Cargo's blog how online shopping has spiked during the pandemic. This shopping has replaced, and at points outpaced, lost in-store retail shopping, helping result in the strong peak season we're seeing now.
Initially, there was a drop in shipping demand as governments around the world ordered shutdowns in reaction to COVID-19. Carriers blanked (cancelled) sailings by the hundreds. However, they shrunk capacity below what shipping volume actually demanded and raked in big profits, resulting in accusations of profiteering off of the pandemic. When reliability declined as a result of all their cancellations and carriers started charging shippers no-roll premiums to ensure cargo won't get rolled back to later sailings, those profiteering accusations felt justified.
However, with projections that carriers would lose $23 billion in 2020 because of the pandemic, and because of the unpredictable nature of how it would play out, it's not hard to imagine carriers being surprised at demand outpacing the low supply they created. Carriers certainly have been adding capacity back in response to increasing demand, not only re-adding sailings but activating idle ships. Miller reported in his aforementioned American Shipper article:
The inactive fleet peaked at over 12% of the total fleet in late May. According to Alpahliner, it was down to just 3.4% as of Aug. 31
Transpacific Rates Way Outpacing Asia-Europe Freight Rates
All this added capacity to shipping lanes hasn't kept freight rates from soaring, especially for the transpacific lanes. According to Alphaliner, Asia-US container shipping is three times more profitable for carriers than Asia-North Europe container shipping right now. Gavin van Marle lays it out in an article on the Loadstar:
According to new analysis from Alphaliner, after the Shanghai-Los Angeles SCFI spot rate reached a record $3,758 per feu on Friday, North American shippers and forwarders are now paying carriers $0.64 per nautical mile.

In contrast, North European importers are paying $0.19 per nautical mile for a shipment from Shanghai to Antwerp, the lowest of the nine routes covered by the Shanghai Containerised Freight Index.

…


It added that all nine SCFI routes had seen rates rise last week as shippers rushed to get shipments out of China before the Golden Week holiday begins early next month, with Shanghai-Lagos the second-most expensive route, at $0.58 per nautical mile, and Shanghai-Melbourne third, at $0.48 per nautical mile.

Meanwhile, the second- and third-cheapest routes are Shanghai-Genoa and Shanghai-Dubai, at $0.25 and $0.32 per nautical mile, respectively.
U.S. Demand for Chinese Goods & the Trade Deficit
Of course, demand is generally seen as one of strongest factors, if not the strongest factor, in the high transpacific rates we're seeing right now. Despite COVID-19 originating in Wuhan, China, U.S. demand for Chinese goods is strong. In fact, for the moment, the U.S. trade deficit is back on the rise.
Ian Putzger writes in the Loadstar:
US west coast ports, and rail and road links to the interior, are currently struggling with a surge of imports from Asia, mostly from China.

Despite all the fiery rhetoric and tariffs, the flow of goods from China to the US has not slowed down.

…

If anything, US appetite for goods from China has increased: the country's trade surplus with the US reached $34.2bn in August – the highest level since November 2018, when the trade conflict ramped up.

US imports overall have continued to outpace exports in recent months. Exports increased 11.8% from June to July, ending up 15.9% below their July 2019 tally, while imports maintained their upward momentum to reach pre-pandemic levels.
As Putzger calls President Trump's words, including his threats to impose "big tax" on businesses importing goods from China rhetoric (even though it's a strategy the president has already more than proven his willingness to implement), Putzger's statement that the flow of goods from China has not slowed down is not altogether correct.
Imports from China did slow down with President Trump's tariffs. That's part of the reason you have to go back two years to see the surplus at the level it is at with the current surge, and the deficit hasn't returned all the way to pre-trade-war levels.
Putzger, however, does have a point in that imports from China are surging now, and the trade deficit is moving back up. Unfortunately, with the media pumping fear of the pandemic as hard as ever and the political left fighting economic reopening efforts, the U.S. is well behind China in reopening business. That's not to mention the pandemic completely interrupted the Phase One Trade Deal between the U.S. and China, and China had a large head start in fighting the Wuhan coronavirus, as it struck there first and the Chinese government tried to keep the virus a secret for as long as possible.
It would be hard to imagine the deficit continuing to decrease under those circumstances. However, it's not hard to imagine the deficit beginning to fall again in the near future. But, obviously, there is a big factoring event coming up that U.S. citizens play a role in determining how the U.S. government will approach the deficit.
Future Approach to U.S. Trade Deficit Highly Dependent on Election
The policies of whomever wins the presidential election in November will result in very different approaches to America's deficit with China.
Under the Obama/Biden Administration, globalization was prioritized, moving production away from the U.S. It is expected similar policy approaches would happen under a Biden/Harris Administration. If the Trump/Pence Administration continues, President Trump's focus on reducing the deficit will remain, with his policies of tariffs and making U.S. business taxes competitive with the rest of the world to continue bringing production back to the U.S.
A Biden Administration likely means rising deficit. A continued Trump administration likely means more shrinking of deficit.
The former would likely mean higher demand on imports from China, which brings higher freight rates, however, the latter means higher tariffs, which also means higher costs on importing goods. Of course, the latter is better for the creation of U.S. products and jobs, but U.S. exporters could see more retaliatory tariffs on products they ship to other countries.