3 Predictions for the 2021 Peak Season
I made a prediction in Tuesday's blog post about this year's peak season. That post wasn't actually about predicting what will happen with international shipping in the upcoming months, so the prediction was buried in the article. Today's post will focus on what shippers, particularly importers, may see in the near future based on the data and trends I see surrounding the international shipping industry. Therefore, I'll revisit the prediction today and add to it.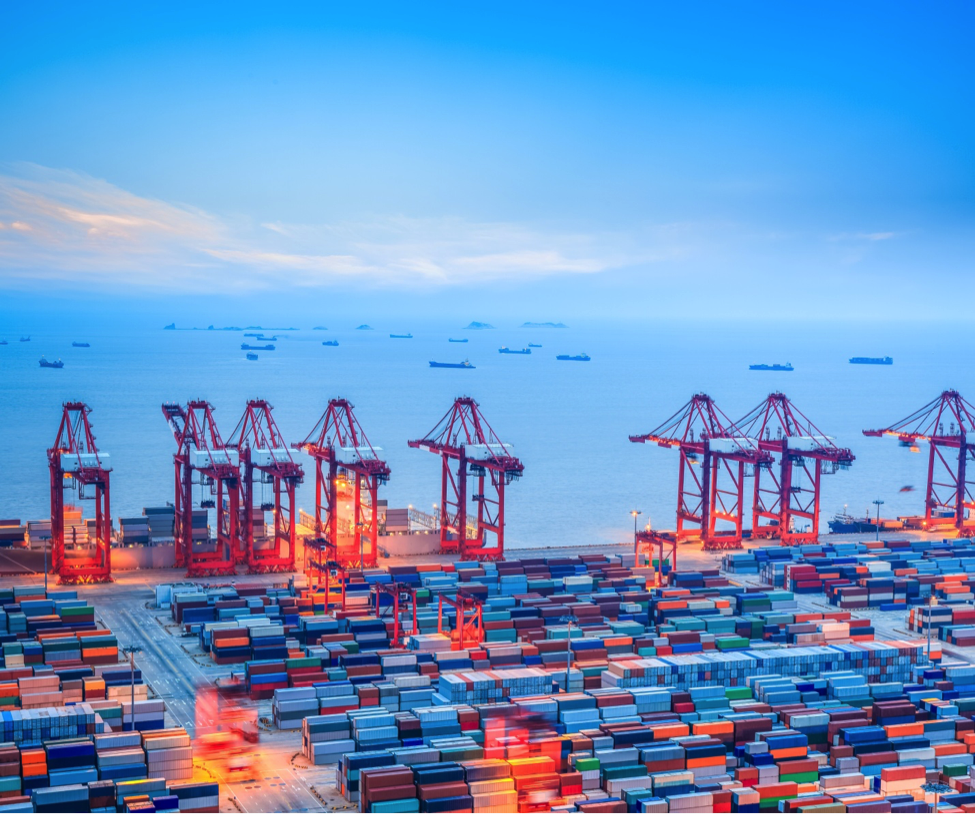 Be warned, when it comes to international shipping predictions, I don't just go with what industry experts say will happen. Last year, when the pandemic scared some experts into saying there would be no peak season, I predicted we would still have a peak season, though I didn't expect it to be as big as it was. Frankly, it's as though that peak season never ended. That cargo volume has remained at near record to record highs ever since has many in the industry expecting an enormous peak season this year.
On the other hand, there are usually international shipping expert predictions that I fully or partially agree with. You'll find a mix in the predictions below.
#1 – Early Peak Season
You can check out more details in the last blog, but in a Journal of Commerce (JOC) article by Bill Mongelluzzo about rail backups for containers at the Ports of Los Angeles and Long Beach, 2021's peak season is coming early. The article credits an advisor to non-vessel-operating common carriers (NVOs) named Jon Monroe with saying retailers are pushing purchase order cycles up by four to five weeks because of port congestion and a lack of cargo space offered by carriers.
I agree with this industry expert, and others, who say we'll see an early peak season. However, where he says the peak season could start in early July, I say we could already be seeing it. Early July isn't that early for the peak season to start. A strong peak season often gets ramped up in July before soaring in August and September.
Universal Cargo's May shipments spiked by 27%. That's a peak-season-like jump in cargo shipped.
Shippers have experienced massive cargo delays for the last year. First it was all the blank sailings delaying shipments. When that dropped capacity below market demand, finding and keeping spots on sailings became an issue for many shippers (which is an area where Universal Cargo's years of industry experience is helpful). Then, with the boom in shipping demand, port congestion kept shippers from getting their goods anywhere close to when they were originally scheduled to arrive. Factors like trucker shortages and rail backups haven't helped either. If retailers would normally be importing their back-to-school and holiday shopping goods in late July and August, moving those shipments up to May and June makes sense.
#2 – 2021 Peak Season Will Fizzle Early
With what has seemed like a never ending peak season ever since the last peak season, many think volume will remain at record to near-record highs right through the end of the year. The idea that volume being high going into peak season just means that we'll have an even bigger peak season does make some sense.
However, as I was predicting in the last blog, I'm not convinced that will be the case. With the peak season arriving early, I believe there is a strong chance it will end early. That doesn't mean volume will be terrible in September and October, when the peak season shipping is normally strong, but I do expect volumes to drop at that point.
Additionally, it's not impossible for volume to take a hard dive. Inflation is hitting the U.S., new job numbers and unemployment numbers have not been good, and going out options are starting to open up that might take back some of the U.S. spending that moved from entertainment to buying goods.
However, it is still likely that it will take some time for spending on goods to really fall off. New spending habits developed over the pandemic will be hard to break. There are still high stimulus unemployment benefits that people are receiving, so they can keep shopping as they stay home, and likely money left out there to be spent from stimulus checks people have received. These factors could stave off a sudden crash in consumer spending. Still, with the factors already mentioned and many businesses permanently gone because of the shutdowns, the danger of such a crash still looms.
#3 – Congestion Won't Be Cleared in Time for Peak Season
Finally, we get to something I completely agree with the majority of industry experts on. Port congestion will not be cleared in time for the peak season. Partially, because I believe the peak season is already starting and port congestion is still here, it's already too late for congestion to be cleared for the peak season. But even if we do have a month or more before the peak season really hits, there's still not likely enough time to clear congestion for it.
Tuesday's blog did highlight improvements in congestion at the Ports of Los Angeles and Long Beach. Even with those improvements, it's important to note those ports are still very congested. And, of course, that post was about rail backups there – another factor in congestion – getting worse. Congestion is not just an issue at the San Pedro Bay ports. The Port of Oakland right now is even more congested than the Ports of Los Angeles and Long Beach.
Greg Miller reports in an American Shipper article:
Peak shipping season is coming soon — and the "parking lot" of container ships stuck at anchor off the coast of California is still there, with Oakland surpassing Los Angeles/Long Beach as the epicenter of congestion.

Shipping giant Maersk warned in a customer advisory on Wednesday that Los Angeles and Long Beach "remain strained with vessel wait times averaging between one to two weeks." But it said "the situation is even more dire at the Port of Oakland, where wait times now extend up to three weeks."
The article goes on to say the deadline for clearing congestion before the peak season won't happen:
Port of Los Angeles Executive Director Gene Seroka has repeatedly said that the San Pedro Bay anchorages need to be cleared before the traditional peak season surge begins. He has voiced a goal of June 1 for "few if any ships" at anchor.

That deadline, which is a week away, will not be met.
If hope has all but run out for the San Pedro Bay ports to clear congestion for the peak season, it has completely run out for the Port of Oakland.
The peak season, which Miller's article also says is expected to arrive early, usually comes with its own congestion challenges. Miller explicitly says the implication of what we're seeing is that there will be more congestion. The only place I can offer a little brighter side is if the peak season ends earlier than many expect, as I predicted above, then the clearing of congestion, finally, will begin earlier than people expect too.