Carriers Pause Transpacific Calls to Port of Oakland
In the midst of an early peak season and port congestion, carriers suspend containership calls to the Port of Oakland, according to Bill Mongelluzzo's reporting in the Journal of Commerce (JOC):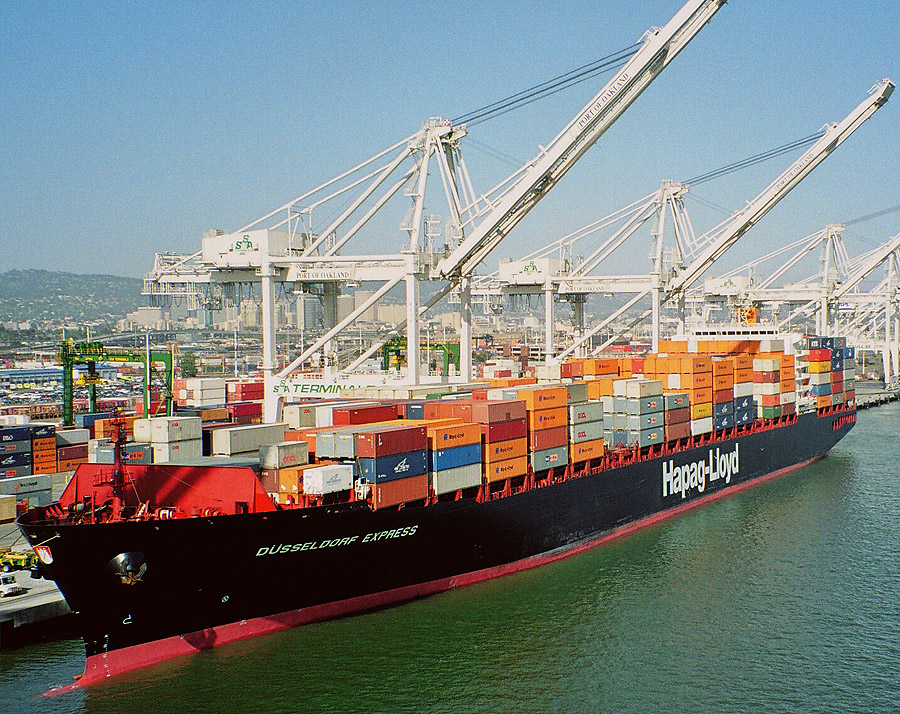 Two more trans-Pacific carriers have joined Zim Integrated Shipping Services in suspending some of their calls to Oakland due to congestion as port staff meets with terminal operators and the longshore union to expedite the hiring and training of additional dockworkers.
It may seem odd that while we're seeing record imports to West Coast ports – at least what are believed will be record imports when the final official numbers are tallied – that carriers would remove any calls or services to ports there. However, these decisions are not about the demand but the congestion.
Reasons for Port Congestion at Oakland
Last month, in a blog post giving three predictions for this peak season, the Port of Oakland surpassing the Ports of Los Angeles and Long Beach in terms of congestion was talked about. That post didn't get into why the Port of Oakland, in particular, has had such an uptick in congestion over the ports in the San Pedro Bay. However, one of the reasons is alluded to in the above quote from Mongelluzzo's article.
Labor Shortage & the ILWU
The Port of Oakland has been experiencing a labor shortage, Mongelluzzo reports. He says that labor shortage has been exposed by the spike in imports this year.
It's important to note that dockworker jobs on the West Coast are tightly controlled by the International Longshore & Warehouse Union (ILWU). The ILWU is a very powerful union that fights against port and terminal automation. Dockworker unions at all U.S. coasts thwarting port modernization has contributed to making U.S. ports fall behind other ports around the world in terms of productivity. Universal Cargo CEO Devin Burke listed this as one of the causes for port congestion we've been seeing, which in turn he lists as a contributing factor to the incredibly high freight rates we've been seeing. You can learn more about that in our blog titled COVID-19 Did Not Cause These High Freight Rates.
Berth Closure to Install Bigger Cranes
Mongelluzzo did not get into unions holding back U.S. port productivity as a cause for the current congestion at the Port of Oakland. He did, however, share another "major issue" that he points as one of two (the labor shortage being the first) responsible for the congestion and vessel backlogs:
The port's largest terminal, Oakland International Container Terminal, which handles about 75 percent of the port's total container volume, lost one of its four berths in January with the arrival of three new super post-Panamax cranes. The berth was out of commission while the cranes were being installed and tested. The cranes were commissioned on May 27 and vessel calls resumed that day.
As you might have spotted as a motif in recent Universal Cargo blog posts, this issue isn't some isolated event. There were years of lead-up to the Port of Oakland needing to bring in these giant cranes.
Carriers' Megaships' Mega-Impact
Ultimately responsible for the port needing bigger cranes are the ocean freight carriers. They became obsessed with bigger and bigger ships, despite the fact that these megaships weren't good for anyone else in the international shipping industry. Some experts even argued as carriers were putting ships as long as skyscrapers are high on the water that the megaships weren't even good for the carriers. Of course, it's not hard to see why carriers liked the bigger ships.
Bigger ships could save carriers money on fuel efficiency as they move extremely large quantities of shipping containers in fewer sailings across the ocean. But carriers' push for bigger ships forced heavy costs to ripple through the rest of the industry. The Panama Canal underwent a massive expansion project, which had a serious issue with ships hitting its walls right after the canal was expanded. Ports had to deepen their waters and, like the Port of Oakland, install bigger cranes to handle the bigger ships. Shippers had to deal with more risk, unable to mitigate by spreading their cargo out on multiple ships like they were previously able to do. And, of course, there have been congestion issues ever since carriers started delivering so many containers to ports at one time on single ships.
Call Suspension Details
Universal Cargo's blog has talked enough about how the increased cargo over the last year helped congestion reach incredible levels. Efforts to move some cargo volume from the overwhelmed Ports of Los Angeles and Long Beach to the Port of Oakland has not yielded relief. Since the congestion at the Port of Oakland has gotten even worse than that at the Ports of Los Angeles and Long Beach, it makes some sense that carriers are pulling away from it.
Here are the rest of the details on the carriers removing calls from the Port of Oakland, courtesy of Mongelluzzo and the JOC:
A spokesman for Hapag-Lloyd told JOC.com Monday that later this month the carrier will drop its trans-Pacific westbound calls in Oakland, with the plan being to return those services to the Northern California port around mid-August if the congestion now vexing the gateway is cleared.

Also, according to schedules posted on the website of CMA CGM, some trans-Pacific Oakland calls were dropped last month, and some others scheduled through August will be omitted.

Zim announced last week that Oakland was being dropped from its expedited North China to West Coast service due to congestion issues at the Northern California port. That service will continue to call in Los Angeles, which has also experienced congestion problems this year.