Congestion Improving at Ports But Rail Could Be Problem for Peak Season
From the West Coast to the East Coast, congestion has been a problem at the ports all year. Congestion at the country's busiest ports – the Ports of Los Angeles and Long Beach – has been especially visible. Some of the worst congestion has happened there. Congestion at the Ports of Los Angeles and Long Beach persists, but there has been improvement in some areas: fewer ships waiting at anchor and reducing dwell times for containers leaving the port by truck. Unfortunately, one area that hasn't seen improvement is rail. In fact, it's getting worse.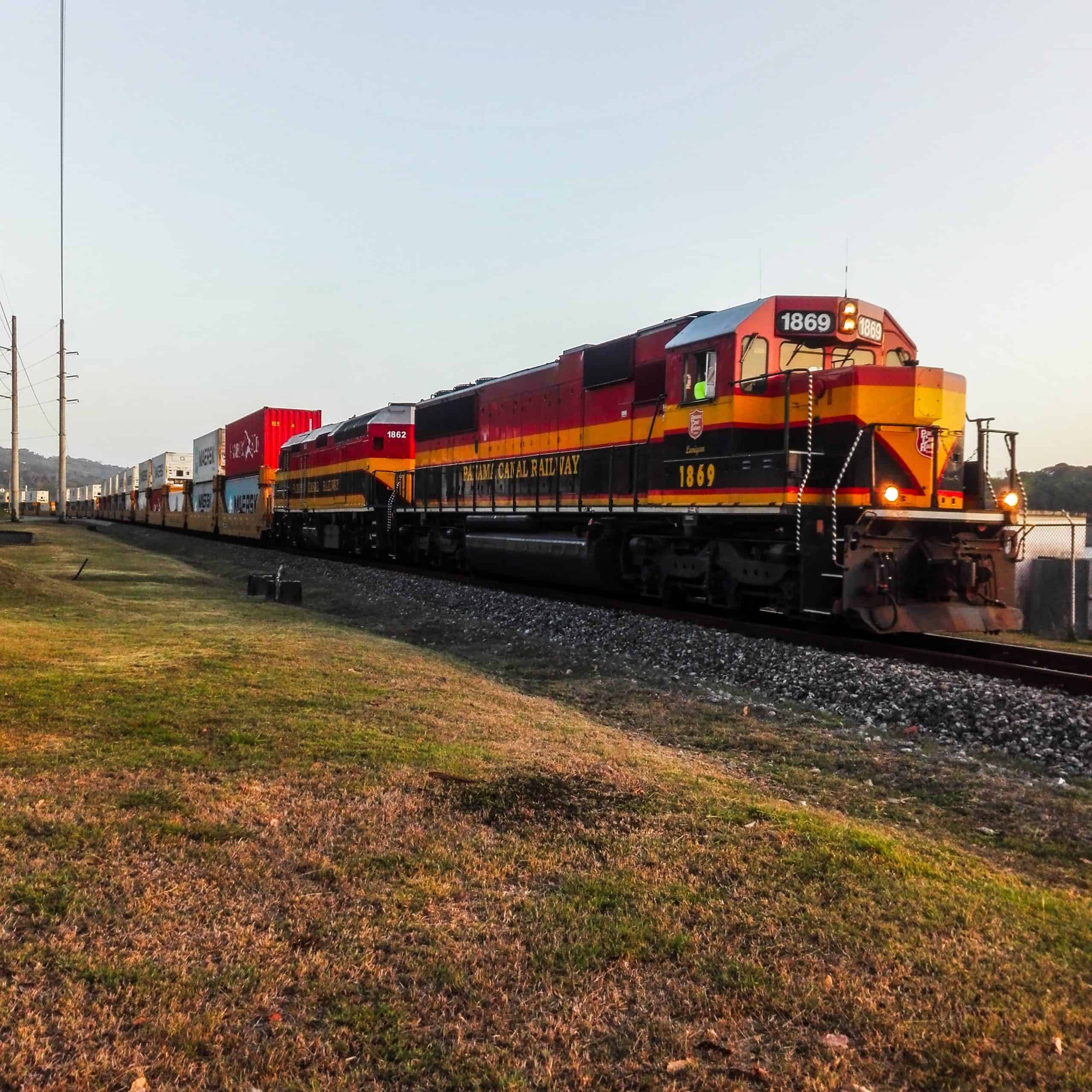 Bill Mongelluzzo reports on it in the Journal of Commerce:
Rail container dwell times in April averaged 11.2 days, up from 10.5 days in March and the highest level of the year, according to the Pacific Merchant Shipping Association [PMSA], a nonprofit group that represents carriers and terminals, mostly in legislative matters. This is congesting the terminals and slowing down the entire port-related supply chain. 
Many Factors Contribute to Port Congestion
It almost sounds as if carriers and terminals are pushing the blame for port congestion on rail. There are many factors playing into the congestion, not the least of which is almost a year of near-record to actual record high cargo volume at the ports. Carriers certainly share part of the blame too. When they blanked (cancelled) hundreds of sailings during the early parts of 2020, shrinking capacity below market demand, they created equipment shortages – particularly container shortages – by not redistributing as is needed. Also contributing is carriers' trend toward bigger – even mega – container ships over the last decade combined with forming alliances that share and load up these huge ships that sometimes carry more than 20,000 TEUs of goods. This brings quantities of cargo containers to ports at once that are difficult for ports to handle quickly. Also not helping is U.S. ports' lagging productivity compared to other ports around the world. As we've talked about recently in this blog, dockworker unions fighting automation at the ports contributes to this lower productivity.
How Rail Slowdowns Affect Port Operation
Even with all these factors and more adding to congestion at the ports, carriers and terminals are not wrong about slowdowns in getting containers onto rail adding congestion at terminals and "slowing down the entire port-related supply chain." It simply shouldn't be labeled as THE reason for congestion. A spokesperson for PMSA is quoted in Mongelluzzo's article, describing how it works:
"The longer containers stay on terminals without getting picked up, the more unnecessary moves have to be made in order to reach older containers underneath stacks of newer ones, further contributing to the ongoing congestion," said Jessica Alvarenga, manager of government affairs at PMSA.
Like a rock dropped into water, disruption at one part of the port causes ripples of congestion across the rest of it. Of course, port congestion makes waves across the whole supply chain.
Early Peak Season
One of the waves brought up in the JOC article is an early peak season:
Jon Monroe, an advisor to non-vessel-operating common carriers (NVOs), said that because of congestion at ports in Asia and the US, and a shortage of vessel capacity following 10 consecutive months of record or near-record import volumes, retailers are pushing up their purchase order cycles by four to five weeks. That means the peak season could start in early July, rather than in August as it has in past years, he said.
Because shippers, and importers in particular, are seeing delays in getting their goods from the ports, it makes sense they would start importing a bit earlier for the holiday shopping season. However, it's not uncommon for the peak season to start ramping up in July as it heads for its heights in August and September. A strong peak season can continue through October and even November.
Could 2021 Peak Season Disappoint?
International shipping demand has remained so strong, it's as if the 2020 peak season never ended. In fact in May, Universal Cargo's shipments, which I often use as a barometer for the international shipping industry, have seen a 27 percent increase from last month. Despite the strong demand year 2021 has been, May is the biggest month so far.
Some of this could be early peak season shipping with importers making sure they get ahead of any possible port congestion delays. If shippers really are shipping earlier to play it safe against congestion, that could take away some shipping from those traditionally bigger months like August and September.
Most experts seem bullish on 2021's peak season, expecting a surge to build on the already high shipping demand we've been seeing. However, I'm a little less bullish. I know, last year, I was predicting there would be a peak season when experts were saying we might not have one at all. I'm not just going against the grain again because it worked out well for me last year. Inflation is starting to set in from the trillions in government spending, the dollar printing, and businesses having to spend more to attract employees who are receiving so much in unemployment and stimulus checks that they're choosing to hold off on re-entering the workforce. The Biden Administration's oil policies, including the cancellation of the Keystone XL Pipeline, and the cyber attack on the Colonial Pipeline have caused gas prices to increase in the U.S. And, of course, the incredibly high freight rates shippers have had to pay for the last year adds to inflation as well.
The falling power of the dollar is likely to start having a larger and larger effect on spending. I don't think it will be fast enough to mean there will be no peak season in 2021. There should still be a peak season. However, between it coming early and the risk of spending dropping off, the peak season could fizzle a bit when demand would normally still be surging.
The Good News
As mentioned at the beginning of this article, there are improvements being seen in areas of congestion at the Ports of Los Angeles and Long Beach. In fact, Mongelluzzo reports in his JOC article that terminal operators say most areas of congestion are improving their productivity:
The good news, terminal operators say, is that excessive rail container dwell times in Los Angeles-Long Beach are an outlier, as almost all other indicators of productivity in the port complex are improving. The number of container ships at anchor awaiting berthing space, for example, has fallen to 18 as of Thursday, down from more than 30 container vessels that were at anchor each day from December through March, according to the Marine Exchange of Southern California. 
Fewer ships are waiting to unload their shipping containers, and those containers are being trucked out of the ports faster, according to the article:
… the average dwell time for containers that leave the terminals by truck for local delivery continues to improve, shrinking from 3.77 days in March to 3.65 days in April. Local-delivery dwell times have declined in each of the last four months from an average of 5.12 days in January.
As for the backup of rail shipping of containers out of the ports, BNSF and Union Pacific (UP), according to the JOC article, point to "supply chain constraints along their networks and chassis shortages at rail ramps in the US interior" as the problem. From Mongelluzzo's article, railroads seem confident they'll be able to get things caught up at the Ports of Los Angeles and Long Beach and handle the general increase in volume they expect the future to hold:
"As inland supply chain constraints moderate, the resulting velocity improvement on our rolling stock will generate more than enough capacity to handle the current backlog as well as increasing volumes in Los Angeles-Long Beach into the future," a BNSF spokeswoman told JOC.com Thursday. 

UP in April has increased its well car capacity moving to and from Los Angeles-Long Beach as train velocity improved along its intermodal network, and UP is also sending additional locomotive resources west to handle increased cargo volumes, a spokeswoman for the railroad told JOC.com.