Are You Ready for VGM Rule Going Into Effect Next Month, Shippers?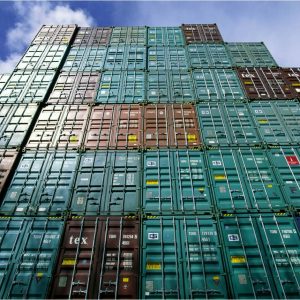 July 1st is less than a month away. Many in the international shipping industry are nervous about that.
That's because July 1st is when the International Convention for the Safety of Life at Sea (SOLAS) regulation requiring shippers to provide a verified gross mass (VGM) in order to get their cargo containers loaded onto ships goes into effect.
Failure to comply means cargo won't be shipped. It could also mean fines.
Exactly how enforcement of the new rule will go is something of a mystery. Even what compliance actually looks like has been controversially debated.
With the rule requiring shippers to provide a certified or verified weight of every loaded shipping container they're exporting, many shippers are still trying to figure out how they will get that VGM. But the VGM problem does not rest solely on the shoulders of shippers.
This is a problem the entire supply chain in the international shipping industry faces. If large numbers of shippers fail to meet this new rule, there could be serious disruption in the supply chain. Options must be provided to shippers for acquiring VGM, compliance must be clear, enforcement must be clear, consistent, and fair…
It looks instead like the shipping industry will be bumbling it's way through this rule change.
"Less than 15% of the 162 IMO Member States that are signatories to SOLAS have given shippers and operators in their jurisdiction any helpful guidelines regarding VGM procedures that become mandatory on 1 July," the American Journal of Transportation reported.
In the U.S. specifically, shippers have been hearing conflicting messages from current regulations already put them in compliance to major adjustments to their exporting operations will be needed.
Now the worry is that many U.S. shippers will not provide VGM, thinking they'll be fine and a huge problem will be created July 1st. U.S. shippers do need to provide VGM, but how that weight will be obtained has a broad range of answers.
Carriers could actually provide the service themselves; however, it is clear that carriers do not wish to do so. As much as carriers are struggling in the international shipping industry, adding this service may just be more than they can handle.
The Journal of Commerce (JOC) reports how OOCL, for example, is offering a VGM service, but in a way to discourage shippers from actually using it:
Orient Overseas Container Line will offer to weigh containers — at a steep cost — for shippers who fail to meet a new international container weight rule going into effect this July…

Based on the high cost, the advisory… appears more of an attempt to encourage shippers to provide their own verified gross mass, or VGM, declaration than as a true service. Container terminals and operating ports globally are beginning to offer container weighing services to exporters, some for free and some, like DP World, for up to $245 per container.
OOCL's large VGM fee seems almost like a fine it is charging shippers if they don't provide a VGM before their cargo containers reach the carrier. Didn't get VGM done? Fine, we'll handle it for you. That'll be $245.
Ports across the country are approaching VGM in different ways.
Last month, I wrote how ports were taking advantage of the new VGM rule to create a service right at terminals to weigh shipping containers for a fee. But not all terminals offering such a service are planning to charge for it.
"Some U.S. East Coast operating ports, such as Charleston and Savannah, are offering the service for free, while terminals in Baltimore and New Jersey will charge for it," reports the JOC.
Ports on the West Coast do not plan to create VGM services nor provide the data from any weighing they do of cargo containers for VGM purposes. There is worry on the West Coast that such operations would cause or add to congestion, something West Coast ports have struggled with mightily.
Others in the supply chain are stepping up and creating container weighing services to help shippers meet VGM compliance.
SalSon Logistics is offering a VGM service for just $10 at their "Weight Verification Station" near the Port of New Jersey during port terminal hours according to AJOT.
While such VGM options are popping up, no one knows how well shippers will do at compliance a few weeks from now. The transition could be bumpy.
As such, the International Maritime Organization (IMO) has suggested a "practical and pragmatic" approach to enforcement during the first three months of transition:
In this context, the MSC agreed that while there should be no delay in the implementation of the SOLAS requirements, it would be beneficial if Administrations and port State control authorities could take a "practical and pragmatic approach" when enforcing them, for a period of three months immediately following 1 July 2016. This would help ensure that containers that are loaded before 1 July 2016, but transhipped on or after 1 July 2016, reach their final port of discharge without a verified gross mass and it would provide flexibility, for three months immediately after 1 July 2016, to all the stakeholders in containerized transport to refine, if necessary, procedures (e.g. updated software) for documenting, communicating and sharing electronic verified gross mass data.
But that isn't enough to ease the minds of many shippers.
Do you know how you plan to be in compliance come July 1st?