Carriers Defend Against Shipper's Complaint to FMC
At the beginning of August, we shared a story in Universal Cargo's blog about a U.S. shipper, MCS Industries, filing an official complaint with the Federal Maritime Commission (FMC) that accused Cosco Shipping and Mediterranean Shipping Company (MSC) of collusion. It's been widely stated as fact in the industry and its news outlets that shippers don't make such formal filings against carriers for fear of retaliation.
For more about the complaint, you can click here to go back to that original blog post.
Why Is This Case Important?
This case is worth watching because, depending on how the FMC handles it, there could be ramifications on the continuance of carrier alliances that now dominate international shipping. The FMC has threatened to put injunctions on vessel sharing agreements, which create carrier alliances, if the alliances are found to be violating the Shipping Act of 1984 that MCS claims MSC and Cosco violated.
Since the failed P3 Network began the trend of carrier alliances in ocean shipping, in 2013, I've considered these alliances as a shrinking of competition in the industry. I've argued for years that shrinking of competition through carrier alliances would be bad for shippers – and mean higher freight rates – in the long run. Unfortunately, I've never seen enough from the FMC to make me think the commission was likely to shut down or significantly restrict these alliances.
In its complaint, MCS Industries claimed that MSC only honored about a third of the volumes contracted with the shipper, and Cosco delivered only 1.6 percent of contracted capacity. Then, MCS claimed, for the current year, the two ocean freight carriers "collectively refused to provide MCS sufficient commitments in their advance service contracts, instead providing only a fraction of the space MCS needed at substantially higher prices…"
However, with President Biden's executive order announcing his administration's antitrust push specifically bringing up international shipping's carrier alliances along with the FMC and DOJ looking at carriers for Shipping Act violations while Congress is considering a massive rewrite of the Shipping Act of 1984, carrier alliances do appear to be facing more danger of being shut down than ever before.
Thus, they're not going to take accusations of collusion and Shipping Act violations lying down. MSC and Cosco have filed responses to MCS's accusations, and they're not holding back. With the billions carriers have been making, you know they can afford the best lawyers money can buy to respond.
Cosco filed a 13-page official response with FMC while and MSC filed a 20-page official response.
Cosco's Response
Cosco's defense starts by claiming that MSC fails to state a claim for which relief can even be granted: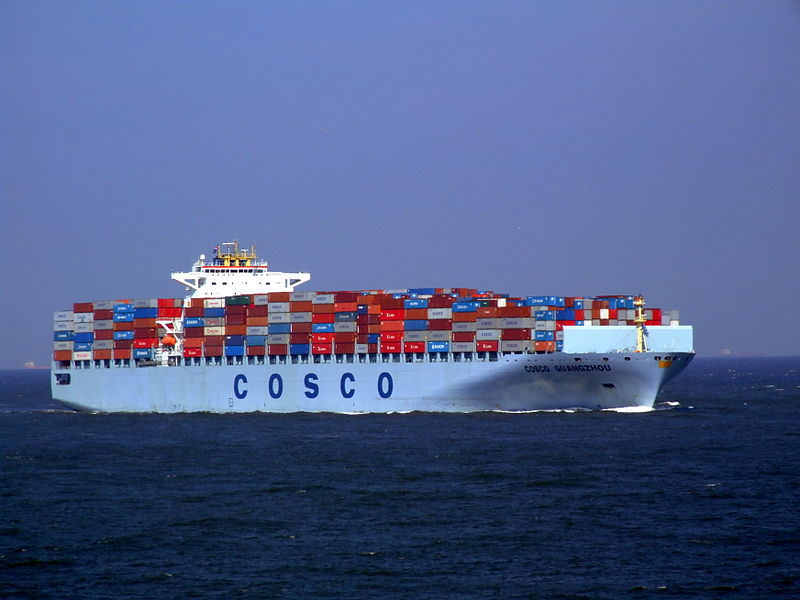 At its core, the Complaint centers on MCS's claim that CSL has breached the service contract between it and MCS. However, neither the facts pled in the Complaint nor the text of the contract itself support such a claim. The contract's duration runs from January 1, 2021 through April 30, 2022, and CSL's service commitment requires it to carry 500 MCS TEUs. There are no monthly or quarterly carriage requirements. To date, CSL has carried approximately 92 MCS TEUs; eight months remain as of the time of filing this answer to complete CSL's service commitment requirement.
On top of that, Cosco claims the FMC doesn't have the subject matter jurisdiction under the Shipping Act, quoting it as saying, "the exclusive remedy for a breach of a service contract is an action in an appropriate court."
After that, the gloves really come off. Cosco calls the regulatory claims made by MCS "bogus."
"…MCS's non-specific assertion that CSL discriminated against MCS in favor of other shippers in connection with its service contract lacks any alleged proof, and is absolutely false," Cosco says. Then they add that even if MCS's accusations were true, the'd fail to meet a legitimate claim under the Shipping Act of 1984 as it's currently drafted.
Repeatedly, Cosco points to MCS's accusations as untrue.
"Moreover, MCS 's allegations that CSL colluded with other carriers to drive up freight rates, that it created artificial scarcity, that it unjustly and unreasonably exploited customers, and that it refused to negotiate with MCS are completely and utterly false," Cosco claims.
Cosco points at congestion and carriers inability to keep up with demand being triggered by unforeseen, record growth in U.S. imports and shoreside COVID restrictions. Cosco says it "has not colluded with any other carriers to drive up freight rates, nor has it created artificial scarcity. Rather, COSCO has been working intensively with shipper customers to provide the highest levels of service quality and quantity under extraordinary circumstances."
Cosco goes so far as to say, in Fall of 2020, it reopened negotiations of existing service contracts with MCS to increase the number of containers shipped from Qingdao to the U.S., "despite MCS' poor track record of contract performance in past years."
Then Cosco really goes after MCS's claim the carrier only delivered 1.6% of contracted capacity in May through July of 2021 as "a false statement of material fact to the tribunal."
"As the actual records will show," Cosco claims, "MCS did not confirm any bookings with CSL [COSCO SHIPPING LINES CO., LTD.] during the month of June 2021 at any origination ports customarily used by MCS to present its containers to CSL for carriage, and even failed to utilize all space offered and confirmed to MCS in July 2021."
MSC's Response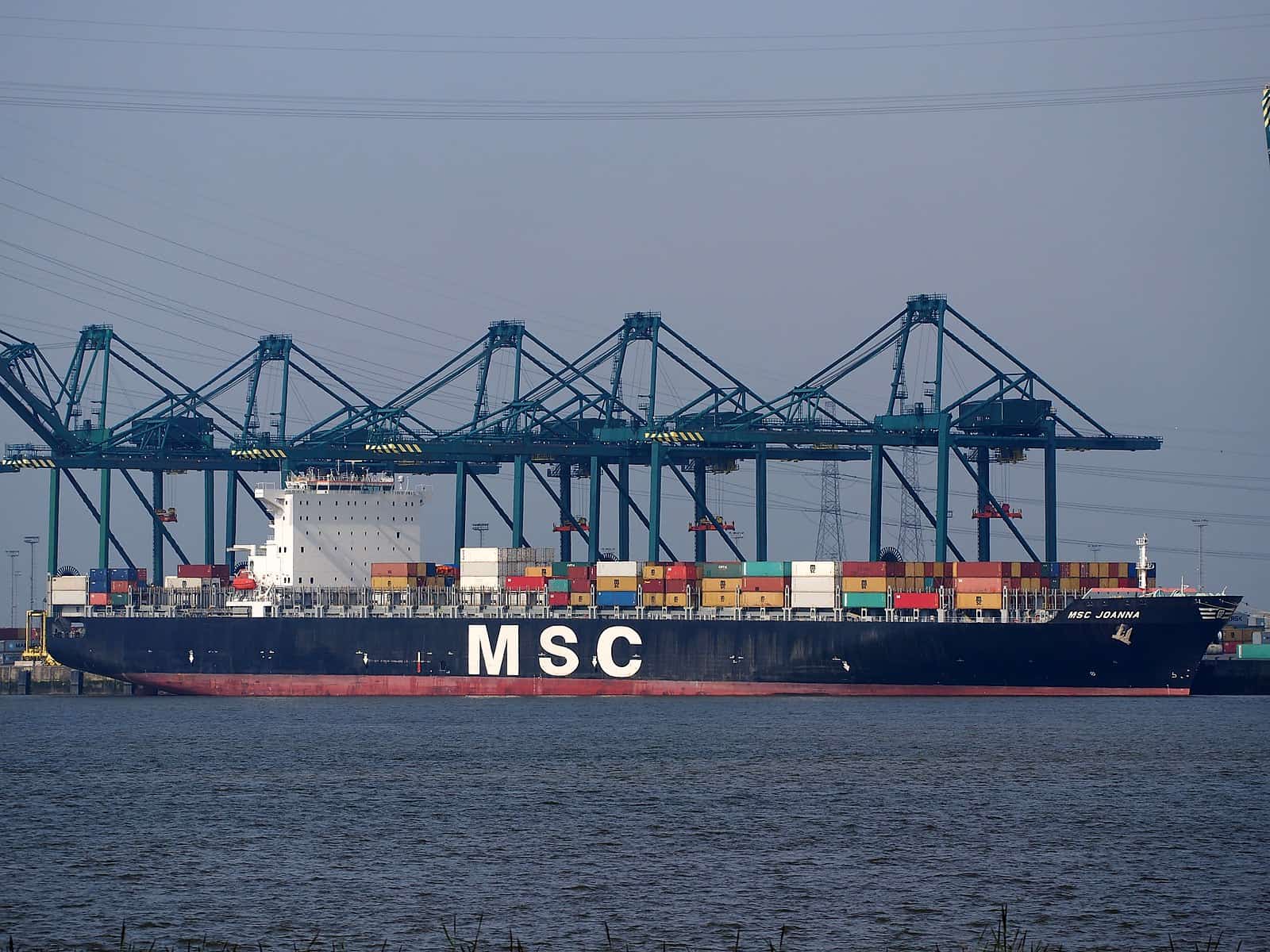 MSC answers MCS's allegations in 60 numbered paragraphs to begin before laying out 9 points of defense. The paragraphs give details and make a number of similar statements to the ones I highlighted above from Cosco. Thus, I'll skip to their list of defenses against MCS's filed complaint:
1. The Commission lacks jurisdiction over this matter because Complainant's claims arise out of the Ocean Carrier Agreement between MSC and the Complainant, and are subject to arbitration in New York.

2. Complainant fails to state a claim upon which relief can be granted.

3. Complainant's claims are barred in whole or in part because any damages Complainant allegedly incurred resulted from its own inaction, negligence or other fault.

4. Any alleged damages sustained by the Complainant were proximately, directly, and solely caused by the acts of third persons over whom MSC had and has no direction or control.

5. Complainant's claims are barred in whole or in part by the doctrines of waiver, estoppel, and/or laches.

6. Any alleged nonperformance of the contract or violations alleged herein were excused by force majeure and MSC is not responsible for damages resulting therefrom.

7. MSC's practices were neither unjust nor unreasonable.

8. MSC reserves any jurisdictional defenses or rights to arbitrate or proceed in another forum.

9. MSC reserves the right to amend this Verified Answer to raise any additional defenses or affirmative defenses that may arise in the course of this proceeding.
Conclusion
Obviously, this has all the makings to be a bitter battle between MCS and the carriers, MSC and Cosco, the shipper makes claims against.
It'll be interesting to see if MCS's case makes other shippers more likely to bring forward claims themselves or be reaffirmed in their fear of retaliation. Probably more interesting will be if any of the accusations stick, and the FMC decides there is justification to bring injunctions against any vessel sharing agreements.
It's important to note, MSC and Cosco are in separate alliances. MSC is part of the 2M Alliance while Cosco is part of the Ocean Alliance. Assuming the FMC is decided to have the jurisdiction for this complaint and decides collusion or other Shipping Act violations exist, would these carriers be punished completely individually or would both of their alliances face injuction?
I'll be keeping an eye on this case and its ramifications for the international shipping industry. And where else would I write about it all than here in Universal Cargo's blog?