3 International Shipping News Stories Shippers Should Know About
There are three international shipping news stories making headlines this week that shippers should know about. These are the kind of stories that affect U.S. importers and exporters' bottom lines.
1. ILWU Fighting Port of Long Beach Automation
The dockworker unions fighting automation is not a new thing. It's something that has held up U.S. ports from being as productive as other ports around the world, helped turn contract negotiations at the ports contentious and costly for the whole U.S. economy, and has been known to pop up in Universal Cargo's blogs from time to time.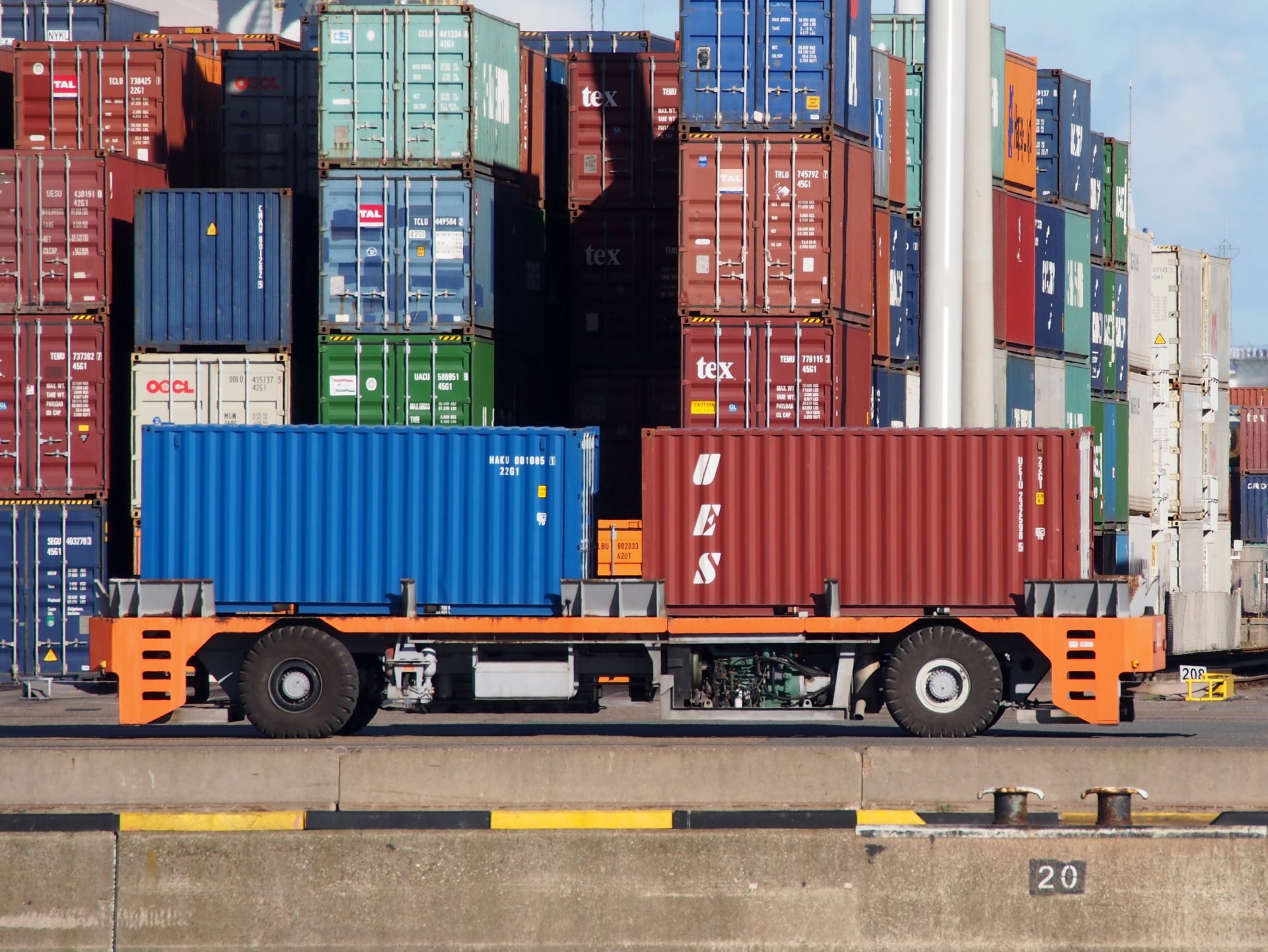 Recently, we published a post about the pandemic not being the cause of the record high freight rates shippers have been forced to deal with. In it, Universal Cargo CEO Devin Burke gave seven factors that culminated, with COVID-19 acting as just the tipping point, in the high freight rates. Among his points was "very slow adaptation and progress of automation in US ports (compared to China and Asia) coupled with stubborn longshoreman unions keeping ports (especially LA) very slow, cumbersome, and congested."
I wrote in that post that we'd get into this, and the rest of Burke's points, in upcoming blog posts. This is already the second time this topic has come up in the blog since then. Two weeks ago, I wrote about the International Longshoremen's Association (ILA) strangling the Port of Charleston's new terminal. Now the International Longshore & Warehouse Union (ILWU) fighting automation at the Port of Los Angeles' twin port is making headlines.
Bill Mongelluzzo reports in the Journal of Commerce (JOC):
Total Terminals International's decision this week to automate its 385-acre Pier T terminal in Long Beach sets up a classic struggle between terminal operator employers and the International Longshore & Warehouse Union. 

The union opposes the project on the grounds it will eliminate some dockworker jobs, but employers say automation is needed to increase capacity and keep the ports of Long Beach and Los Angeles competitive.

…

As required by the coastwide contract when an individual employer decides to automate, TTI met Monday with leaders of the three ILWU locals in Southern California to lay out the details of its automation plan. The locals will now provide their input, observations, and suggestions on the plans, but according to the terms of the coastwide contract that was signed in 2008, the ILWU cannot block the project, McKenna told JOC.com Wednesday.
Just because the labor contract says the ILWU can't block an automation project doesn't mean the union won't try. When things happen at a port that the dockworkers' union there doesn't like, the union has a tendency to slow-time the port. Just look at what the ILWU did to the Port of Portland a few years back.
We'll have to keep an eye on this situation. Port congestion is already a major problem. The union making it worse could be disastrous. This also has the potential to make negotiations contentious next year when the current contract between the ILWU and Pacific Maritime Association (PMA). No one should want a repeat of the 2014-15 negotiations. Not only did shippers lose money through goods not reaching shelves in time for the holiday shopping season and agricultural goods rotting on the ports but U.S. businesses lost overseas deals and partners that were never recovered or replaced.
Trucker Shortage Problem Worsening
The trucker shortage the international shipping industry faces is another issue we've talked about off and on over the years. When I was writing about this trucker shortage problem in 2014, I hoped it would improve by now. Unfortunately, it's getting worse.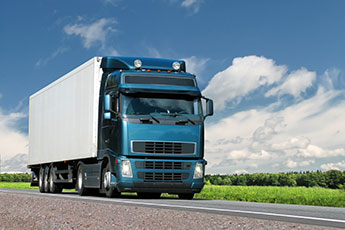 Drivers who dray ocean containers in the Midwest and South Central US are quitting in alarming numbers this year because rail terminal congestion has lowered their daily productivity and, in turn, their paychecks, according to trucking executives. 

Although trucking companies have raised rates for drayage service and increased driver pay, it has not been enough to compensate drivers for completing fewer jobs per day. Drayage providers in Chicago, Cleveland, Columbus, Dallas, Kansas City, and Memphis have seen as much as one-quarter of their drivers quit because of their decline in income. 

Average local drayage driver pay has fallen about 20 percent this year compared with 2019 because drivers get paid per completed job — not per hour or per mile — according to trucking executives in Chicago, Dallas, Kansas City, and Memphis. 

With chassis shortages, terminal congestion, and restrictions on export loads and returning empty boxes, drivers have lost as many as three turns per day compared with 2019 and early 2020, the executives told JOC.com. 
There's something of a catch-22 happening here. The congestion problems at the ports are made worse by shortages of truckers. At the same time, truckers are quitting because of the congestion at the ports. For shippers, it's a no-win situation.
At the end of last year, we were warning shippers to expect delays and fees. A perfect storm of factors was happening at the ports, causing shippers to draw the short end of the stick. One of the biggest factors hurting shippers was a complete lack of trucks. As can be seen by this JOC story published yesterday, the problem only continues to get worse.
Shippers Urge Congress to Update Shipping Act Against Ocean Carriers
Finally, there's one more story making headlines that relates to topics we commonly discuss in this blog. Shippers are trying to get the government to act on unfair ocean carrier practices. We've talked about the shrinking carrier competition in the ocean freight industry, unfair fees shippers are hit with, and even refusal of service to U.S. exporters (especially agricultural exporters) in order to ship empty containers back to Asia to restock shortages (carriers caused through massive blank sailings) on more lucrative shipping routes.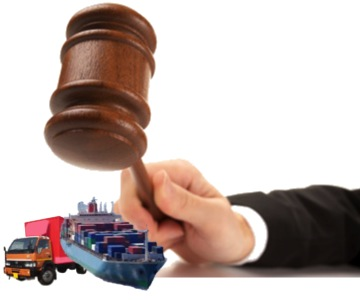 Agricultural exporters tried turning to President Biden, but not surprisingly, their complaints fell on deaf ears. Now shippers are turning to Congress, asking for modifications to the Shipping Act of 1984 to "clamp down on ocean carriers" and the practices hurting the U.S. economy.
John Gallagher's American Shipper article on this topic breaks down the four main modifications shippers from the National Industrial Transportation League (NITL) are asking for:
∙ Prohibit common carriers and marine terminal operators from adopting and applying unjust and unreasonable demurrage and detention rules and practices.

∙ Require carriers to adhere to minimum service standards with respect to equipment and vessel space allocations and contract performance, and require contingency service plans during periods of port congestion to mitigate supply chain disruptions.

∙ Address unfair business practices that relate to access to, allocation of and interchange of equipment, as well as unreasonable allocations of vessel space by ocean common carriers considering foreseeable import and export demand.

∙ Expand the FMC's authority to act on complaints filed against anti-competitive agreements between ocean carriers that operate with antitrust immunity, such as alliances, and allow third parties to participate in court proceedings initiated by the FMC against such agreements.
Unfortunately for the NITL, I wouldn't expect any better response from Congress than the response agricultural exporters got from President Biden.