Freight Rates Down, Blank Sailings Up, Inflation – Yikes
There are lines in current news outlet articles that shippers, importers in particular, will actually be happy to read:
Trans-Pacific shipping rates have plummeted roughly 75% from year-ago levels.

–Wall Street Journal
Spot rates from Asia to the West Coast have fallen rapidly over the past month and are expected to approach the pre-pandemic level of $2,000 per FEU soon, according to forwarders.

— Journal of Commerce (JOC)
Shippers are seeing big drops in ocean freight rates right now. To many, this is a surprise. It's peak season. That's when freight rates usually rise. However, freight rates have been on a downward trend, though not without bumps, for a while now.
In May, I wrote about the downward trend in freight rates with a Universal Cargo blog post titled, "Freight Rates Falling – But How Far & How Long?" Inflation was certainly a big factor I talked about hurting demand and causing freight rate decline to occur at the time.
In June, with "What's Actually Happening with Freight Rates Right Now," I got into how the downward trend had plateaued. But I reassured shippers not to panic; we weren't at the end of the rate decline about to see freight rates skyrocket again.
We had yet to see a big, dramatic drop in freight rates, like shippers had been hoping for, at the time of those articles. Factors like port congestion and still-higher than prepandemic demand kept freight rates from plummeting as we've seen since. Another factor I talked about was blank sailings (or cancelling ship voyages).
Carriers Using Blank Sailings & Suspended Services to Fight Freight Rate Fall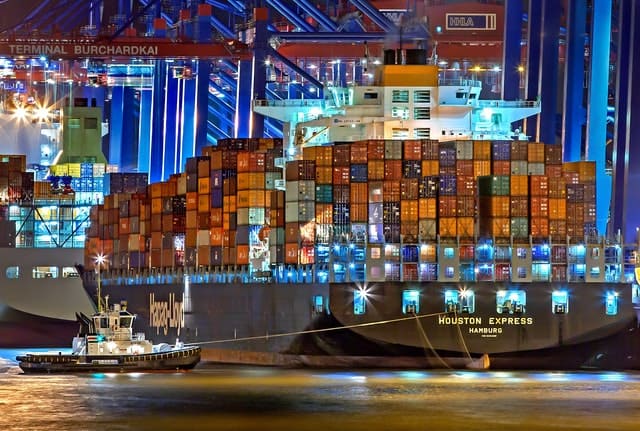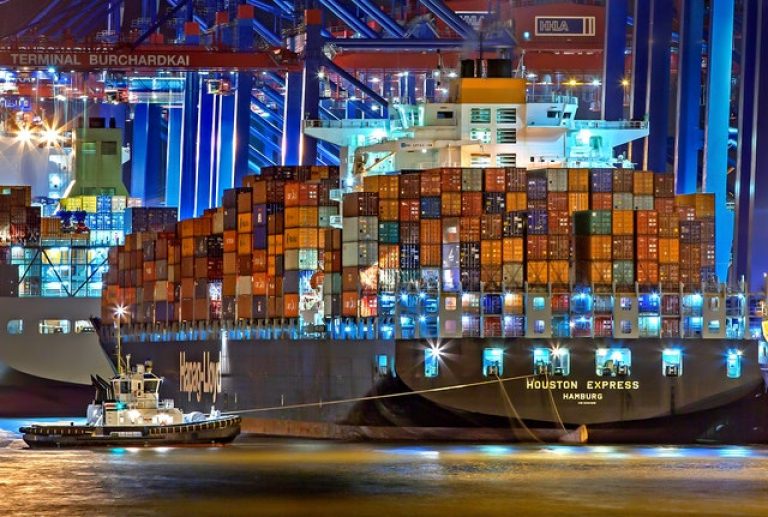 Carriers, particularly since organizing into three major alliances that dominate ocean shipping, can manipulate capacity (supply) through blank sailings or even suspending whole services. They blanked hundreds of sailings at the beginning of the pandemic when it seemed like shipping demand was about to fall. Now that poor economic conditions, including high inflation, are cutting down demand, carriers are turning to removing capacity from shipping lines.
While it slowed freight rate decline, especially at first, the reduction of capacity hasn't been enough to stop falling freight rates yet. However, carriers are ramping up the blanked sailings and service suspensions.
Ocean carriers are canceling dozens of sailings on the world's busiest routes during what is normally their peak season, the latest sign of the economic whiplash hitting companies as inflation weighs on global trade and consumer spending.

…

In September, container capacity offered by ship operators in the Pacific was down 13%, dropping the equivalent of 21 ships that can each move 8,000 containers in a single voyage, from a year earlier, according to shipping-data providers Xeneta and Sea-Intelligence.

For the two weeks starting Oct. 3, a total of about 40 scheduled sailings to the U.S. West Coast from Asia and 21 sailings to the East Coast from Asia have been scrapped, according to the data companies as well as customer advisories viewed by The Wall Street Journal. Typically at this time of year, an average of two to four sailings a week are blanked…
While blanked sailings initially slowed and delayed the falling freight rates we're seeing, they obviously didn't stop the fall. Michael Angell reports that blank sailings failing to stem the rate slide, carriers have turned to cutting services.
Mediterranean Shipping Co. Maersk, and CMA CGM are cutting three trans-Pacific services in response to a sharp drop in import demand and spot ocean freight rates.

…

2M Alliance members MSC and Maersk said last week in separate statements that their jointly run Sequoia/TP3 post-Panamax service will be suspended because of "significantly reduced demand" in the trans-Pacific. The Sequoia/TP3 service offers about 14,000 TEU in weekly capacity from Ningbo and Shanghai to Los Angeles.

The service will be merged into 2M's 13,600-TEU Jaguar/TP2 service that calls Long Beach, Maersk said. Sea-Intelligence Maritime Analysis said the last sailing on the Sequoia/TP3 service, which was introduced in 2016, will be on the MSC Savona, which is scheduled to arrive in Los Angeles on Oct. 5.

Maersk also said two standalone services into the US East and Gulf coasts would be merged into one. The TP28 service, which the carrier debuted in 2022, would be merged into the TP20 service, which debuted in 2021, as of the final sailing of the Merkur Archipelago from Vietnam's Vung Tau port on Oct. 13.

Calls at the ports of Norfolk, Charleston, and Houston on both services will be dropped, with the TP20 only calling New York-New Jersey and Mobile, Maersk said. Origin ports on the TP20 will include Jakarta, Vung Tau, Shanghai, and Ningbo. Both services use Panamax-size vessels of about 5,000 TEU.

…

Separately, CMA CGM ended its Golden Gate Bridge service, which called the ports of Oakland and Seattle, according to Sea-Intelligence. The last sailing of the service, which offered about 8,500 TEU in weekly capacity, was on the CMA CGM Medea, which is currently berthed at Seattle.

Outside of the major ocean carriers, smaller lines have also been pulling ships from the trans-Pacific. Independent carrier CULines has ended a trans-Pacific express service that it jointly ran with Shanghai Jin Jiang Shipping since July 2021, after closing its TPN service in August, maritime consultancy Alphaliner said in a report. CULines has a second trans-Pacific express service that it still operates, Alphaliner said.
Falling Freight Rates Do Not Mean an End of Inflation
President Biden and the Democrats have blamed inflation on supply chain disruptions and high freight rates over and over again. Last year, they were saying inflation was "transitory" as they kept pointing fingers at the supply chain crisis. Eventually, they had to stop saying inflation was transitory, but they kept blaming international shipping.
In fact, in June, I had to write a whole post on how high freight rates are not the cause of inflation when Biden claimed the Ocean Shipping Reform Act of 2022 "will solve a big piece of [inflation]." However, there likely are some who still believe the scapegoating of inflation on high ocean shipping rates. They should read Greg Miller's new American Shipper article, "If supply chain crunch is finally easing, why is inflation so high?"
The article shares data that shows as the supply chain, including its freight rates, has improved, inflation has gotten worse:
The GSCPI (data here), which roughly tracked inflation trends in 2021, has fallen sharply in 2022. The monthly measure has plunged 66% from its peak, from 4.31 standard deviations above average in December to 1.47 standard deviations above average in August.

The monthly U.S. inflation measure (headline Consumer Price Index) has gone in the opposite direction over the same period, up 17%, from 7.04% (year-over-year increase) in December to 8.26% last month.

It's not just the GSCPI that's unmoored from inflation.

Flexport created a measure of supply chain pressures called the Ocean Timeliness Indicator (OTI). The OTI measures the average number of days cargo takes from the time it leaves a factory in Asia to the time it exits the terminal gates in the U.S. or Europe.

The curve of the trans-Pacific eastbound OTI roughly mirrors the GSCPI. After peaking at 113 days in the week ending on Jan. 23, it fell 24% to 86 days on the week ending on Sept. 25.

Spot freight rate indexes have likewise trended in the opposite direction from inflation in 2022. The weekly Drewry World Container Index peaked at $10,377 per forty-foot equivalent units (excluding premiums) in the week ending on Sept. 23, 2021. It has since fallen 61% to $4,014 per FEU.

Yet another example: Container bookings have followed a similar downward slope as the GSCPI, OTI and Drewry World Container Index. FreightWaves SONAR's Container Atlas features a proprietary index of bookings based on scheduled date of departure to the U.S. This index saw a sharp decline starting in May. Between its late April high and Sunday, it has fallen 35%.
It's quite clear that inflation is not tethered to the supply chain in the causal relationship politicians have claimed. If you want a cause, look to the irresponsible spending and printing money by the trillions of dollars along with shutting down schools and businesses in response to COVID-19 (too often with the pandemic merely being an excuse for completely unrelated spending and disruptive, ineffective, but controlling regulations).
Will There Be Any Positive Impact on Inflation?
One would think that the cost of imported goods should come down some when the cost of importing those goods reduces, even though we haven't really seen it yet. In his article, Miller does get into how the supply chain crunch, while sharply improved, is still far from over. When considering the question of why the improved supply chain hasn't helped ease inflation, he considers the option that improvement just won't come until even more improvement happens or the crunch is completely over:
One theory [as to why so many indicators point to an easing of supply chain pressures at the same time inflation remains exceptionally high] is that the supply chain was at least something of a red herring. Another is that supply chain pressures are indeed easing, but they're still way above pre-COVID levels. In other words, the supply chain crunch is not over yet, so the positive payoff for inflation is yet to come.
Freight rates significantly reducing could have some impact on easing inflation, but that impact is extremely limited, as high freight rates are not the cause of inflation. Many factors have to come together to stop inflation.
Despite apparently popular belief, inflation doesn't feed on itself. The opposite, really. It tightens budgets, shrinking how much people can spend, and, thus, reduces demand. Reduced demand puts downward pressure on prices. We're seeing that with freight rates. We'll see it with the prices of goods in general if enough inflationary pressures are reduced.
The Fed raising interest rates should help inflation some. Our government also needs to be more responsible with spending and better at avoiding overregulation. In the "High Freight Rates Are Not the Cause of Inflation" post, and several before that, I got into how governmental action caused inflation as well as played an enormous role in the supply chain crisis. The country needs better than what we've been getting from the politicians controlling policy right now. Hopefully, we'll get it soon.