Freight Rates Primed to Increase on U.S. Imports But May Not Be Bad for Shippers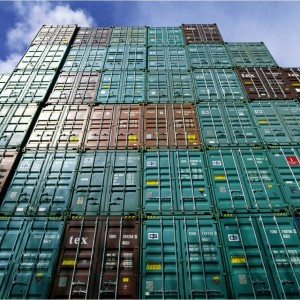 Despite all the worries of slowed U.S. imports because of a potential protectionist policies from the Trump administration, strong growth is projected for U.S. imports over the next six months.
Bill Mongelluzzo reported in the Journal of Commerce (JOC):
US retailers project that increased consumer spending will drive stronger US import growth for at least the next six months, potentially providing carriers the ability to reverse the slow decline of trans-Pacific spot rates. Eastbound Pacific spot rates have eroded steadily since the pre-Chinese New Year spike in January.
This is good news for carriers. Shipping lines have been trying to increase freight rates, but continue to struggle in overcoming the overcapacity that has so longed plagued shipping lines.
In fact, Linton Nightingale authored an article published by Lloyd's Loading List that headlines, "Spot market rejects latest ocean price push." The article really focuses on the carriers' attempts to increase spot freight rates from Asia to North Europe falling flat. Yet it's a different story with Asia to U.S. shipping rates.
While Asia to U.S. East Coast spot freight rates continue to decline, Asia to U.S. West Coast rates showed a significant increase, having "climbed 14.8% over the previous week," according to the Lloyd's List article (which was published last Monday, April 3rd).
What all this is adding up to is an increasing freight rate for U.S. importers, at least in terms of transpacific shipments.
Carriers are still a long way from being out of the woods when it comes to making freight rates healthy for themselves, especially on a global level. However, when it comes to transpacific shipments from Asia to U.S. West Coast, carriers are gaining ground, meaning U.S. importers can expect to pay higher freight rates in the months to come.
While this may seem like bad news for U.S. importers because of the obvious increase to costs with higher freight rates, it really isn't. How can I say that? The healthy cause of increasing freight from the increase in demand makes it possible.
What is sparking this opportunity of increased freight rates for carriers is a strengthening economy where U.S. consumers are increasing their purchases.
The National Retail Federation (NRF) put out a press release highlighting how U.S. imports are growing as the economy expands. Here are the import numbers and projections from the NRF, which take us all the way to the end of the summer:
Ports covered by Global Port Tracker handled 1.43 million Twenty-Foot Equivalent Units in February, the latest month for which after-the-fact numbers are available. That was a decrease of 14.3 percent from January as many Asian factories shut down for Lunar New Year, and down 7 percent from the same month a year ago. Coming after the winter holidays and before retailers stock up for summer, February is historically the slowest month of the year for imports. One TEU is one 20-foot-long cargo container or its equivalent.

March was estimated at 1.61 million TEU, up 21.5 percent from unusually low numbers last year, when Lunar New Year came a week later than this year. April is forecast at 1.59 million TEU, up 10.3 percent from last year; May at 1.68 million TEU, up 3.5 percent; June at 1.66 million TEU, up 5.3 percent; July at 1.71 million TEU, up 5.1 percent, and August at 1.74 million TEU, up 1.6 percent.

The first half of 2017 is expected to total 9.6 million TEU, up 7.3 percent from the first half of 2016. Cargo volume for 2016 totaled 18.8 million TEU, up 3.1 percent from 2015, which had grown 5.4 percent from 2014.
When all is said and done, the NRF forecasts "that 2017 retail sales – excluding automobiles, gasoline and restaurants – will increase between 3.7 and 4.2 percent over 2016, driven by job and income growth coupled with low debt."
"Consumers are spending more, and these import numbers show that retailers expect that to continue for a significant period," NRF Vice President for Supply Chain and Customs Policy Jonathan Gold said. "This is a clear sign that the economy has long-term momentum regardless of month-to-month fluctuations. Whether it's merchandise for store shelves or parts for U.S. factories, imports play a vital role in American prosperity."
Could protectionist policies from the Trump administration hurt this U.S. import growth? Potentially, yes. That has been a worry put forth by major importers since the election of President Trump. However, in the early part of the Trump presidency those fears have not been realized. The NRF seems confident that there will not be such significant policy changes during the time period projected to hurt this import growth, as evidenced by statements in the press release:
"Our view that imports will continue to be stable despite the uncertainties of the new administration's trade policies remains unchanged," Hackett Associates Founder Ben Hackett said. "Despite pre-election promises, there has been little real change in trade policy so far and little change is expected for the greater part of the year."
It also is worth noting that healthier freight rates mean healthier carriers. Healthier carriers mean stronger reliability for international shipping. But that's a topic for another blog…