Freight Rates Watch: More Capacity Hitting Trans-Pacific During Already Weak Peak Season
More Ships and Likely Lower Freight Rates
If there was a war over freight rates, whoever ocean freight carriers' version of Paul Revere is would be riding out, yelling, "The ships are coming! The ships are coming!"
Back in February, I blogged about the capacity on the way in 2023 to the ocean freight industry in the form of new ships. The increased capacity was the Sword of Damocles, threatening to fall on carriers' heads. March began the influx of new ships, which could be considered an onslaught of capacity by the time this weak (unfortunately so for carriers) peak season is over. The Sword of Damocles may be about to fall, slicing freight rates to unsustainably unprofitable levels for carriers.
Of course, shippers usually don't mind hearing that kind of news, even when the metaphor gets a bit messy, but just wait…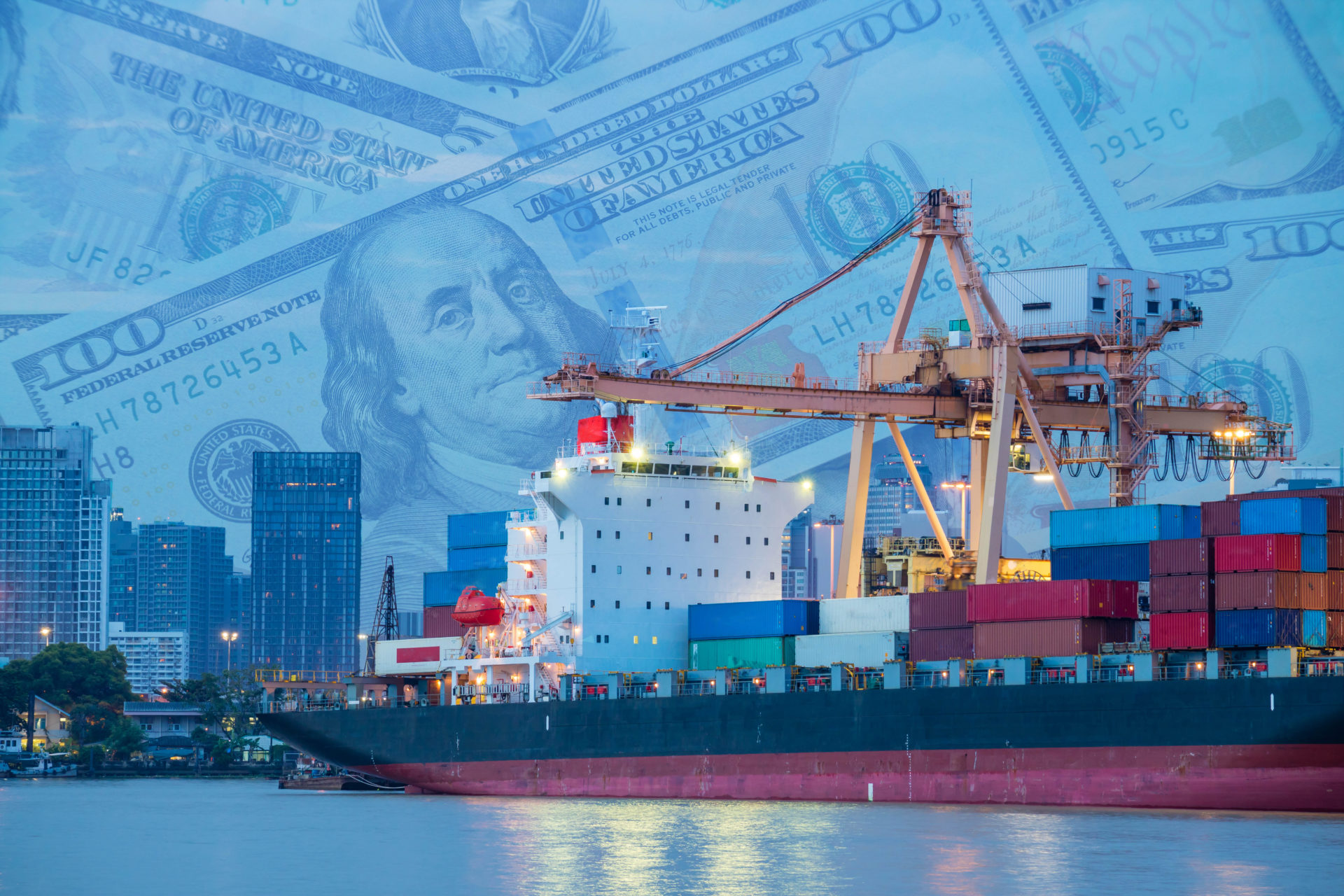 Negative Aspect of Increased Capacity for Shippers
Despite some pushes from carriers with peak season surcharges (PSS) and general rate increases (GRIs), freight rates have been fairly flat since a long period of tumbling that began around the middle of 2022. And now more downward freight rate pressure is about to enter the industry. That could mean lower freight rates for shippers during the time of year when freight rates are typically highest, but there could also be some drawbacks for shippers.
Carriers are likely to do a great deal of blank sailing to try to get capacity back under control. With all the sailings cancelled, shippers will see sudden delays in delivery of their cargo. Carriers will want to consolidate as much cargo as they can onto as few voyages as possible. That could have cargo taking longer routes through more countries and ports. Low freight rates combined with continued pressure to reduce carbon emissions should increase slow steaming. It all adds up to longer shipping times for importing and exporting cargo.
How Much Capacity Is on the Way?
In a Journal of Commerce (JOC) article, Michael Angell reported on how much capacity is about to enter the trans-Pacific shipping lanes:
Sea-Intelligence Maritime Analysis data released Wednesday shows that the trans-Pacific container fleet will see a 19.2% year-on-year increase in capacity by the fourth week of August. Vessel space between Asia and North America will increase at double-digit growth rates through early September, with a year-on-year 25.2% increase in ship supply by Sept. 11, Sea-Intelligence said.

The number of new trans-Pacific ships expected in August and September is kicking off a wave of double-digit supply growth for the global container ship fleet that is expected to last into 2024. All told, the container ship fleet is expected to add another 2.5 million twenty-foot equivalent units (TEUs) of capacity this year, and 3.9 million TEUs next year.
Angell's article also quotes Sea-Intelligence CEO Alan Murphy as saying, "Some of the idle capacity might then be sent to yards to get retrofitted for slow steaming, in preparation for the tightening environmental regulations."
It would seem likely that not only would carriers send ships for repair or upgrades but also increase scrapping to help control capacity. Still, there is a great deal of capacity on the way. Balancing supply and demand, especially with continued economic uncertainty, will be a major challenge for carriers.
In Other News, ILWU Canada Strike Continues
The International Longshore & Warehouse Union Canada (ILWU Canada) continues its strike that began on Saturday.
A strike by 7,400 Canadian dockworkers against their West Coast ports employers has entered its fifth day as negotiations have stalled.

…

The strike could affect container cargo traffic at two of Canada's busiest ports in Vancouver and Prince Rupert, key export gateways for the country.
The strike looks like it could be long, which would be incredibly disruptive to Canada's supply chain. While many Canadian importers are cut off from overseas imports, this could be an opportunity for U.S. manufacturers and exporters.
There could also be some cargo diversion through U.S. West Coast ports. That's something they'd probably welcome as a change from having so much cargo diverted from them because of the disruption and risk of greater disruption from the ILWU contract negotiations that took over a year to reach a tentative agreement.