U.S. Unions Won't Work Diverted Ships from ILWU Canada Strike
Both the International Longshore & Warehouse Union (ILWU) and the International Longshoremen's Association (ILA) said they will not work containerships diverted to U.S. ports because of the ILWU Canada strike. With congestion building up in Canada, this not at all unexpected decision by the unions could thwart efforts at a small level of relief. It could also create contention and strain at U.S. ports as the unions decide how to follow through with their decision.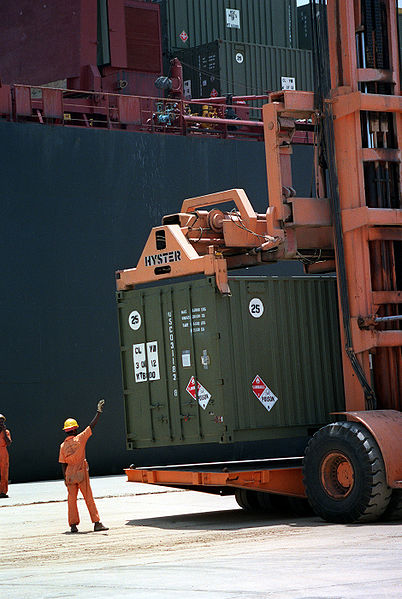 Lori Ann LaRocco reported well on the situation in a CNBC article:
U.S. West Coast port workers' unions say they won't work containerships originally bound for the Port of Vancouver that changed course and were diverted to the Port of Seattle. The disruption comes as labor strikes at West Coast ports in Canada stretch into a seventh day.

The International Longshore and Warehouse Union U.S. West Coast chapter said Friday its members would not work any of the diverted vessels.

"The ILWU will not be unloading Canadian bound cargo in solidarity with our Brothers and Sisters in ILWU Canada," said ILWU U.S. West Coast chapter President Willie Adams in a statement to CNBC.

…

The ILA, the largest union of maritime workers in North America, representing the workers at ports on the Atlantic and Gulf Coasts, Great Lakes, major U.S. rivers, Puerto Rico and Eastern Canada, also said in a statement that no diverted cargo from striking ports would be accepted.
Diverted Ships Are Arriving
The unions refusing to work diverted ships is quite problematic as ships are already being sent to U.S. ports because of the strike. The first of these ships was to arrive at the Port of Seattle yesterday (July 10th), according to LaRocco's article.
She reported:
Two containerships that were diverted were identified as the MSC Sara Elena and the OOCL San Francisco. VesselsValue has also identified the MSC Matilde V which was anchored outside of Vancouver pulling up anchor and leaving with the Vancouver-bound cargo and heading back to Qingdao, China.

OL USA told CNBC all of its future cargo that normally goes to Vancouver is being rerouted to Seattle, Tacoma, Los Angeles, Long Beach and the East Coast.
There are things to wonder about with the unions' stance. Some ships are scheduled to call at port in Canada and then the U.S. Would the unions consider these diverted ships and refuse to work them if shippers and carriers are diverting cargo that would have been unloaded in Canada to the U.S. stops? Shippers are undoubtedly diverting cargo whenever possible. That could mean diverting cargo on ships routed directly to the U.S. Could the unions decide to include any such ships?
How broadly will the ILWU and ILA apply their decision?
The unions shouldn't have knowledge of particular cargo onboard ships, nor its destination or rerouting. If they wanted to make sure they're not unloading any diverted cargo, the U.S. unions would basically have to strike themselves in solidarity.
Are we going to see ships anchored at U.S. ports that the unions refuse to work? Will we see more ships like the MSC Matilde V, heading back to Asia without completing their calls on ports? It'll be a situation to watch, which is only compounded by the fact that we're in the peak season, even though it's a weak one.
Shippers Advised to Divert Cargo to U.S.
Despite the ILWU and ILA saying they won't work diverted ships, shippers are being advised to divert cargo to and through the U.S.
LaRocco reports:
ITS Logistics told CNBC it has containers on the OOCL San Francisco. They were scheduled to arrive at the Port of Vancouver on July 3 and were then destined by rail for Memphis. Paul Brashier, vice president of drayage and intermodal at ITS Logistics, said clients are now looking for alternate American ports.

"Right now we are advising all clients with freight that was booked to Vancouver or Prince Rupert to work with their booking agents to track the US ports of call of the vessels that their containers are on and see if the ocean liners will allow reconsigment (switching container final destination) to a US port," Brashier said.

Many ITS clients have requested a change in container destination and are waiting to see if the ocean carriers will accept that change. The ocean carriers are the final arbiter in any container destination change. Usually, you can change a container's destination five days prior to a vessel docking.
There definitely should be an increase in cargo heading to U.S. ports, particularly those on the West Coast. There is normally a decent amount of U.S. cargo that comes in through Canadian ports. LaRocco's article specifically points out auto and manufacturing parts, footwear, and apparel. The automotive industry in particular could suffer serious loss from the strike. Parts and materials for that industry are often ordered and brought in as they're needed rather than well ahead of time. That makes it very likely importers in the auto industry are already scrambling to divert their goods.
Talks Resumed
Despite contentious words from both sides, talks between ILWU Canada and their employers, the British Columbia Maritime Employers Association (BCMEA), resumed with federal mediation.
Talks in Pacific Canada between striking dock workers and their employers have resumed after four days away from the negotiation table, a statement on Saturday by the British Columbia Maritime Employers Association (BCMEA) showed.

The BCMEA and the International Longshore and Warehouse Union Canada (ILWU Canada) met on Saturday, supported by federal mediators, the statement said. The talks had stalled on Tuesday and the two sides broke off negotiations.
At the very least, that's a step in a positive direction. However, it is far from reassurance that this strike will be over soon.