Government Making Supply Chain Crisis Worse
24/7 Operation Still Not Happening at Ports of Los Angeles & Long Beach
You know all that bragging the Biden Administration has done over the last four months about getting the Ports of Los Angeles and Long Beach to go 24/7 to fight congestion? Yeah, the ports are congested as ever, despite this being the time of year that should be seeing recovery, and 24/7 is still not a real thing.
It's not getting headlines, but truckers know they can't go to the ports anytime they want to pick up and drop off cargo containers, and you can find the truth of the matter mixed through the body of reporting from shipping news outlets. Bill Mongelluzzo reported yesterday in a Journal of Commerce (JOC) article:
[Matt Schrap, CEO of the Harbor Trucking Association (HTA)] said while the ports have been cooperating with Biden administration port envoy John Porcari to expand gate hours, with the eventual goal of working 24/7, truckers would prefer that the terminals concentrate on running gates that open much earlier, even as early as 4 a.m. when traffic conditions are more favorable in the early hours.
Congestion Worse Instead of Better
You'd like to think with the Biden Administration getting involved with trying to decrease congestion at the ports, things have at least gotten better. Unfortunately, congestion has actually gotten worse. Check this out from Mongelluzzo's article:
According to the HTA data, the average truck turn time in Los Angeles-Long Beach has increased from 78 minutes in July to 92 minutes in January. The last time the turn times exceeded 90 minutes was in December 2020.
There are plenty of current articles, including Peter Tirschwell's JOC article US marine terminal acreage abuse cements port congestion or Greg Miller's American Shipper article Supply chain chaos and port gridlock could drag on into 2023, showing nothing but bad news when it comes to port congestion, with the Ports of Los Angeles and Long Beach being prominent in them.
Thanks, Feds
Of course, is it surprising things are worse after the government gets involved? I don't mean that as an indictment on the Biden Administration in particular, although pretty much everything it has touched from the southern border to Afghanistan to COVID policy to the economy has been disastrous, but when has the government getting more involved in an industry ever made that industry more efficient or less expensive?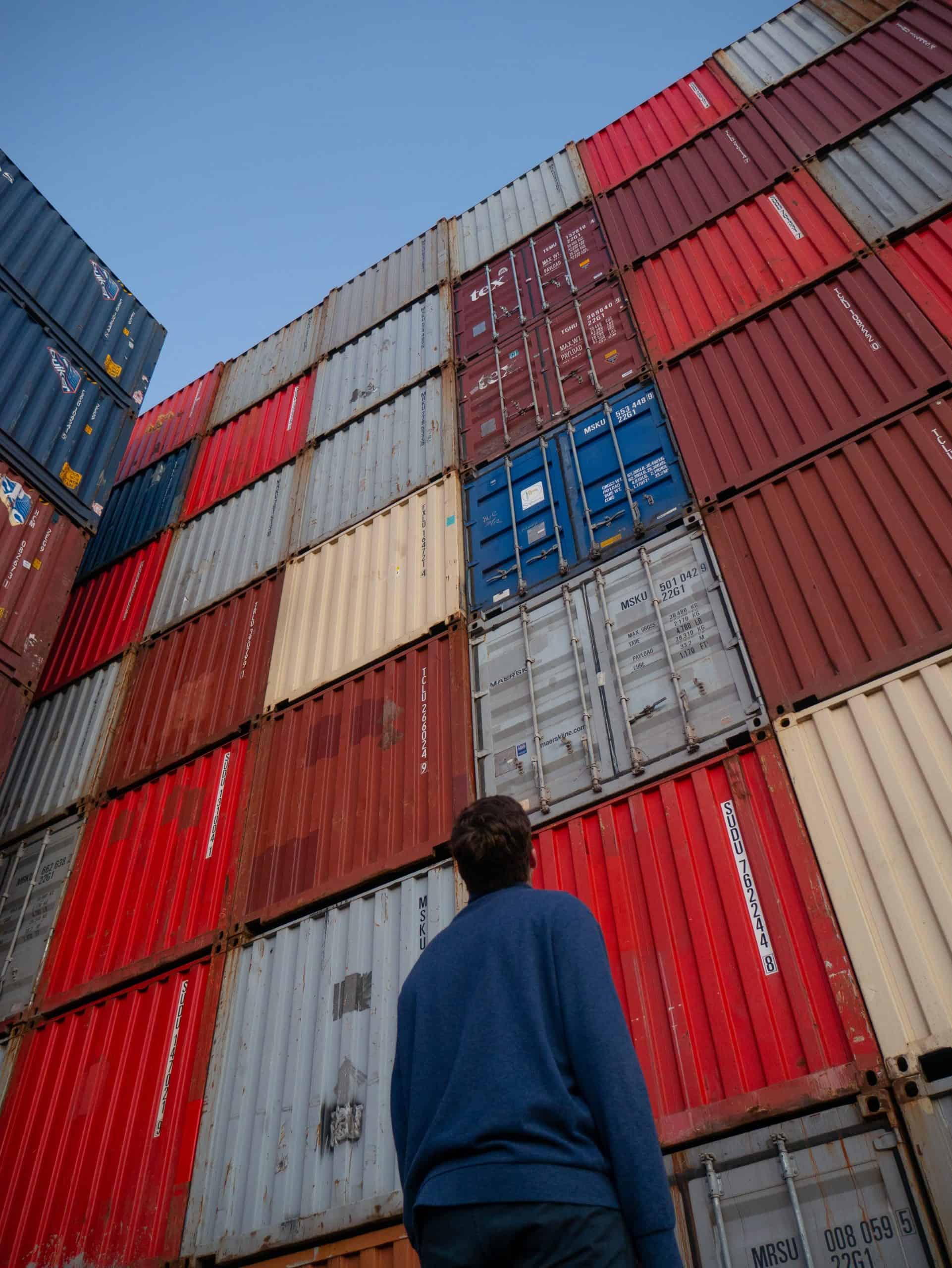 On the other hand, what could be seen as a bit of an indictment on the Biden Administration is this tidbit from Lori Ann LaRocco in an American Shipper article from yesterday:
American Shipper has learned the weekly calls between White House officials and port participants have turned into lobbying sessions, with some companies having government representatives on instead of CEOs or logistics management.
Back in November, Freight Waves' Washington Correspondent John Gallagher wrote up a fireside chat recap from day 2 of Freight Waves' F3 Virtual Experience, which included this little nugget:
Lawmakers in the nation's capital have never been more involved in decisions that affect freight supply chains than they have during the past year.
That's an exciting thought. Think about how much healthcare and education costs skyrocketed after the government sunk its claws deeper and deeper into them. It's not just coincidence that freight rates skyrocketed, even hitting more than 500% year-on-year increases, during 2021 when the government has "never been more involved in decisions that affect freight supply chains."
Heck, the catalyst that triggered the supply chain crisis we're experiencing was even governmentally caused. And that before the Biden Administration took office.
Government's Role in the Start of the Supply Chain Crisis
The COVID reaction of the government to lock down the country and pass trillions in stimuli created a shipping boom as people were stuck at home, unable to spend money on services or travel or entertainment, with extra money to spend on goods, largely through online shopping. Add to that factors that have been building up for years – inefficiency at the ports where unions have fought automation (made worse by COVID restriction regulations), trucker shortage, carrier alliances able to manipulate capacity and having maldistributed shipping containers and equipment around the world through hundreds of blanked (cancelled) sailings – and we end up with the perfect storm for a shipping crisis.
Because this started before the Biden Administration took office doesn't let the current administration off the hook. It, along with Congress, doubled down on bad policy, making the situation worse.
Democrats in power, particularly, pushed vaccine mandates, negatively affecting the workforce and pushed trillions more in stimuli, when previous stimuli hadn't even been spent, that paid people to stay home, further creating a negative impact on the workforce.
Will 24/7 Ports Fix Things?
But if only the Biden Administration could reach that 24/7 port operation goal, which they've already bragged about as if it has happened, that will fix this mess, right? Well, no.
The Freight Waves fireside chat recap post includes a video of transportation policy expert Loren A. Smith, Jr. talking about the issue. He says, "Will the move by ports to 24/7 operations solve the supply chain problem? Definitely not." Smith talks about the recognition of the ports needing to operate 24 hours being good, but that it would only be a small, incremental improvement, talking about the lack of workers, the lack of truckers, and regulatory/restriction issues being major factors in the congestion.
Further Reduce Dockworker Availability Helps Dash Recovery Hopes
Labor shortage at the Ports of Long Beach and Los Angeles – and West Coast ports in general – is an even bigger issue right now than when Smith was speaking two months ago. That shortage is actually what headlined Mongelluzzo's earlier-quoted JOC article. With testing and quarantine protocols still in place to work when it comes to COVID, which is clearly endemic at this point, omicron variant breakouts are severely limiting availability of dock and warehouse workers.
Jim McKenna, president of the Pacific Maritime Association, which manages the West Coast labor contract with the International Longshore and Warehouse Union (ILWU), told JOC.com that more than 1,800 longshore workers on the West Coast tested positive for COVID in the first three weeks of January. That was more than the 1,624 cases for all of 2021.

Although the cases appear to have peaked last week and are starting to decline, the impact on skilled longshore workers who drive container-moving equipment in the yards has an outsized impact on labor availability because full gangs cannot be dispatched if there is a shortage of equipment operators.
Los Angeles and Long Beach – along with California in general – have among the strictest vaccine and mask requirements in the country. As we already knew, but these outbreaks at the ports further confirm, COVID vaccines are weak, at best, when it comes to blocking people from getting the omicron variant. While California pretends masks and lockdowns work to slow the spread of COVID, reality shows that to be false. Any hope that the Chinese New Year, when factories close in China and importing tends to slow, might result in progress against port congestion, especially at the Ports of Los Angeles and Long Beach, is dashed.
Ports of Los Angeles & Long Beach Congestion Spreads Supply Chain Issues Around the World
Meanwhile, Lori Ann LaRocco reports in her American Shipper article that global transport and logistics company Kuehne+Nagel released a disruption indicator data set that shows the Port of Los Angeles and Long Beach as ground zero for global container congestion, much like that congestion is a disease of pandemic proportion (which isn't a bad analogy). It blames those top U.S. ports for 80% of global inefficiency.