3 Lessons Cargo Companies Can Learn From Amazon's Shipping Success
This is a guest post by Jessica Larson of SolopreneurJournal.com.
The new year has continued the shipping issues that plagued the second half of 2021. Global supply chains continue to struggle. Ports deal with clogged dockyards or a surplus of empty containers, and small-to-medium-sized shippers are left to deal with the impact of these issues.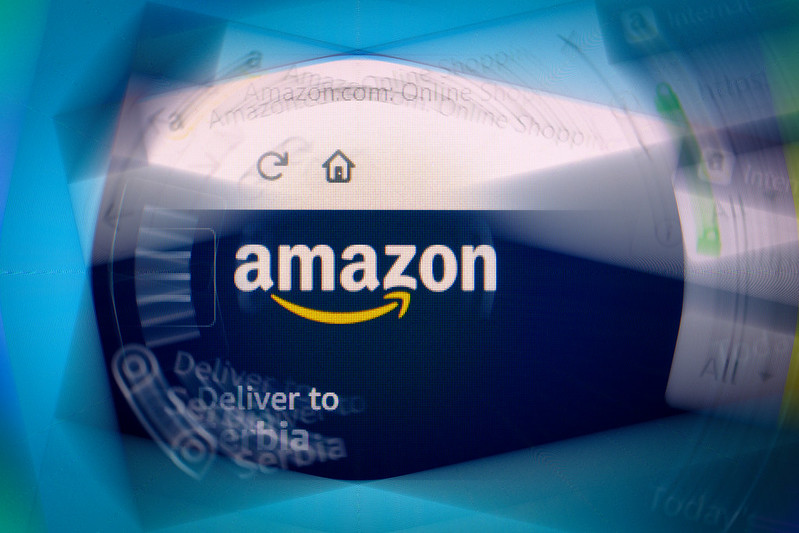 Meanwhile, Amazon, one of the biggest companies globally, surges on. Between its fleet of ships and planes and its vast number of warehouses, it is nearly a carrier in its own right. They can ignore many shipping issues that plague smaller businesses through size alone. However, that doesn't mean other companies can't look to the megacorp for inspiration. Here are three lessons that smaller companies that import or export goods can learn from Amazon's shipping success.
1. Prioritize E-Commerce
E-commerce is booming across the globe. Though Amazon is the leading online marketplace, it is far from the only one. With the prevalence of e-commerce, online platforms are part of almost every export transaction.
However, other rapidly-growing online marketplaces can pose exciting partnership opportunities. For instance, Jet.com is growing 280 times faster than Amazon. And, since it focuses on full carts, bulk purchases, and free (but not fast) shipping, it is a rising alternative to Amazon's chokehold.
Digitizing your infrastructure has many benefits beyond staying technologically relevant. For example, e-commerce platform integration allows for:
Ample choice of third-party logistic service providers to simplify your operations.
Warehouse outsourcing while maintaining direct control and overview of your inventories.
Integration with freight-forwarding fulfillment companies to send your products directly to your warehouses.
Tracking of shipping and supply chain management across various platforms, including customs and warehouse management.
The art of buying goods will only continue its digital trajectory. This might bring challenges to your company, but integrating technologies will streamline everything from dispatch to warehouse.
2. In the Global Supply Chain Crisis, Focus on What You Can Control
Shipping is a bit of a mess these days. International conflicts and supply chain issues are disrupting distribution around the globe. Plus, the ongoing pandemic continues to cause problems. Recently in Hong Kong, purposeful safety protocol neglect has led to suspended cargo flights.
When a handful of people can disrupt an entire week of shipping, you need to focus on what you can control.
Ensure that you stay on top of your freight's movement. With ports across the world under dubious reliability, you should be ready to divert your shipments to alternative sites. Make sure your infrastructure is prepared to handle diverted shipments. Being prepared can help cut down on late deliveries and losses. As well, your goods won't be stuck in a container in the ocean.
You must also continue to invest in digital warehouse and supply chain management. Amazon has weathered most of the supply chain storms because of its basis on technology. From real-time updates to customizable shipping, the megacorp can still provide what its customers want. 
Why not follow in its footsteps? For instance, consider:
Partnering with third parties like carriers or warehouse management to provide updated parcel information.
Working with vendors and manufacturers to create forecasted dates of supplies and goods movement.
Studying Amazon business insights to track resource movement and purchasing trends to stay ahead of disruptions.
Much of the shipping industry remains unsteady, but Amazon's sheer size and digital integration have allowed it to stay upright. While small or medium shippers can't utilize the same advantages, they can watch what Amazon and other giant global shippers do. And, they can apply the same tactics to what they can control.
3. Technology and Analytics Are Required in Every Area
Fulfilling the previous two sections of this article is impossible without a sturdy digital base. In today's day and age, shippers must be integrated with the modern world.
Though there can always be a learning curve for all tech, the benefits outweigh the temporary cons. Once again, take a look at Amazon and how they command their technology. Modern automation and cargo tracking allow them to anticipate everything. This includes ocean conditions and port closures. They can even monitor the fuel levels of ships while they are underway.
Not every small and medium shipper will have access to Amazon's tech, but there are several programs well within reach. To start, maximizing your warehouse use begins with tech advancements. Through warehouse management systems, integrated and automated storage systems can transfer items from one area to another. This leads to reductions in human errors and an increase in productivity (and available working hours).
Likewise, don't forget about your numbers. Specifically, turn to data analysis. Even third-party options can help your business maximize its potential. Shipping, warehouse, and supply chain data analysis allows you to:
Forecast shipping, spending, and traffic trends at ports and warehouses.
Monitor vehicle diagnostics, location, and driving patterns.
Study port times and schedules to optimize shipping windows.
Track metrics in warehouse capacity and storage to ensure your space is optimized.
Supply chain and shipping analytics will keep growing. As supply chains continue to be affected by the changing world, staying on top of these changes will thus be crucial. Using AI, predictive models, and data analysis programs provide roadmaps to help navigate an unknown future.
Few companies will ever match the size and scope of Amazon. However, the retail and shipping juggernaut is still a prime target for study. As supply chains continue to be disrupted worldwide, turn to what you can control. Optimize your digital platforms, and embrace e-commerce partnership opportunities. Allow data analysis to drive your numbers. The world of tomorrow is digital, and, like Amazon, shipping companies will find success from adapting to these new changes.
This was a guest post by Jessica Larson.
Author Bio
Jessica Larson is a married Midwestern mom and a solopreneur. She creates online courses for students, and she's started and run several other businesses through the years. Her goals are to support her family while still actually spending time with them, to act as an entrepreneurial role model for her two daughters, and to share what she's learned through The Solopreneur Journal.