How To Evaluate a Freight Forwarding Company
This is a Guest Post from Betty White of Moving Offices San Diego.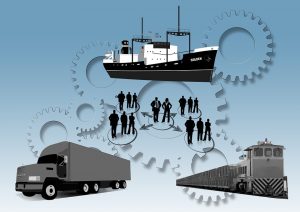 If you need your goods transported overseas but are worried about handling the process, you need to hire a reliable freight forwarding company.
But how do you evaluate a freight forwarder to know the company can truly finish the job for you?
This article provides useful information to help you make a good choice when hiring a freight forwarder.
What do you need to pay attention to in order to evaluate a freight forwarding company?
One of the first things you should always have in mind is you need a freight forwarder that is able to ensure you with the best service in organizing shipments of goods.
A good freight forwarding company is able to organize and arrange every part of the transportation process, such as shipping goods overseas, storing the goods, and maintaining good communication with carriers and shippers while staying on top of every single detail.
Moreover, a freight forwarding company which indeed cares for its clients and pays attention to their needs is a company that will be familiar with the fastest, most reliable, and least expensive routes. This company will not waste your resources or your time.
A partner you can trust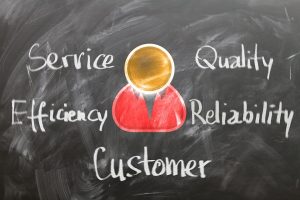 That is right! The freight forwarder you choose must be one you can unconditionally trust.
After all, you are about to send your valuables on a long journey. You want someone who is reliable and has a good background.
Look for a freight forwarder that can justify your trust. Look for one that is renowned and transparent about their achievements. Just like when you are looking for a trustworthy moving company, such as Movin' Murdy, you should give your best to locate the best freight forwarding company.
Take some time in your search to read through testimonials about a freight forwarder you're considering. This allows you to see what their previous customers have said and figure out which company is the best for your particular case.
Stress-free service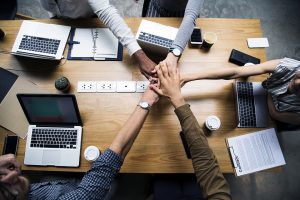 Once the decision has been made regarding the company you will choose, you should be able to relax more and be care-free.
One of the most prominent traits of a solid freight forwarding company is that it can distance you from stress and hassle related to importing and exporting your goods.
Freight forwarders do this by relying on their long experience and exquisite skills on every level of forwarding cargo from place to place. They understand the complexity of the operation, so they are able to advise you on how to best and most efficiently conduct your shipments.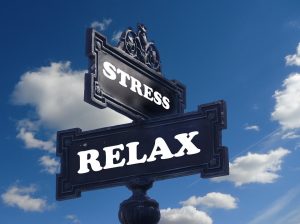 However, note that freight forwarding companies do not really move your belongings. They are an intermediary between other transportation services of various kinds and a shipper.
Freight forwarders arrange the way the cargo will be transported from point A to point B by using different methods of transportation such as trucking, air freight, railway transportation, etc.
A freight forwarder's task is to calculate and think in advance about the best ways for cargo to reach its final destination. In case something unexpected happens, they should be able to react fast and apply a plan B so that the operation can continue to run smoothly.
Check for trade associations
While you are still in the evaluation process of a freight forwarding company, make sure to check whether they are part of any freight forwarding associations. Being a member of a reputable association, such as FIATA, means that the company fulfills many very important requirements that speak about their efficiency and professionalism, such as being financially stable, being efficient, operating successfully for a long time, etc.
These pieces of information will be of great importance if you want to have a high-quality service supported by professionals who know their job and how to handle even the most demanding shipments. Therefore, choose only a company with these characteristics, such as Universal Cargo, and increase your confidence.
You will really get what you pay for
Every trustworthy freight forwarder will hold on to its reputation by providing the best service without exposing their customers to unnecessary stress, taking care of every single step, and staying informative throughout the process. With companies like these, you will receive the highest quality service, be able to recommend them to others, and cooperate with them again.
Each dollar you invest will pay off multiple times. There are many examples of shipments gone wrong. But with a company that possesses all the aforementioned characteristics, you will have nothing to worry about. You will know that your freight will arrive where it is supposed to or be properly insured if unpreventable damage or loss happens.
Getting a recommendation from another shipper is ideal when searching for a freight forwarder. Lacking a recommendation from a trusted associate, following the above pieces of advice is a great start for your search.
This is a Guest Post from Betty White of Moving Offices San Diego.
ABOUT THE AUTHOR:
I am Betty, an enthusiastic writer interested in exploring and writing about many different topics, from lifestyle to the world of business. I love pushing my own limits and am always looking for different angles when writing a story.