Legislation & Regulatory Spending Increasing in Ocean Freight Shipping
While the Federal Maritime Commission (FMC) seems to still be figuring out how to enforce the Ocean Shipping Reform Act of 2022 (OSRA), it seems more shipping reform is on the way.
Planned Regulation Focused on "Adversary" China
John Gallagher reported in a Freight Waves article on bipartisan ocean shipping reforms U.S. representatives plan to introduce to Congress:
Speaking at a media roundtable earlier this month, U.S. Rep. Dusty Johnson, R-S.D., confirmed that curbing China's ability to exploit proprietary cargo shipping data would be included among new ocean shipping reforms he and colleague John Garamendi, D-Calif., want to introduce in May as a part of a larger supply chain legislative package.

…

In addition to addressing data security concerns for companies using the Shanghai Shipping Exchange, a major container freight-rate benchmark for U.S. imports, Johnson wants to disincentivize companies from using the National Transportation and Logistics Public Information Platform, a Chinese state-sponsored shipment tracking data exchange that China has branded as LOGINK.

China's government, according to U.S. authorities, is encouraging ports, ocean carriers and freight forwarders to adopt LOGINK by providing it for free.
There's obviously a large focus on the competitive advantage LOGINK could give to China, which is already the largest exporting country in the world in terms of volume. Not only are U.S. representatives worry about a competitive advantage for China in the shipping industry, but they also see a potential national security threat that is more direct:
"China's state-funded effort to obtain first mover advantage could enable LOGINK to shape how the market evolves, setting the rules of the road in a way that favors Chinese firms and otherwise advances China's interests," according to an issue brief published in September by the U.S.-China Economic and Security Review Commission.

"It could also give China's government access to sensitive data, including commercial transport of U.S. military cargo, insight into supply chain vulnerabilities, and critical market information," the issue brief warns.
The perspective Johnson and Garamendi embrace with the "OSRA 2.0" legislation is seeing China, particularly the Chinese Communist Party, as an adversary. Johnson is quoted in the article as saying provisions in the updated OSRA they're proposing "really make sense" from this perspective.
Legislation Targeting Carrier Alliances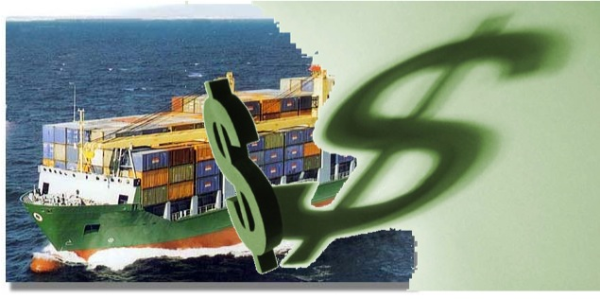 Beyond its focus on China, the new shipping reform legislation would target carrier alliances. Or at least the formation of carrier alliances.
It doesn't matter whether it's considered pro-competition or not, or whether it's good or bad for the economy," [Peter Friedmann, executive director of the Agriculture Transportation Coalition] told FreightWaves. "The FMC can't stop it unless it gathers its resources and goes to federal court and convinces a judge, who may know nothing about ocean transportation, to enjoin the agreement."

But a provision to be included in the new ocean reform legislation, according to Friedmann, would give the FMC the authority to block such an agreement upon it being filed. The carriers filing the agreement would have to convince the federal court to allow it to go into effect.
I've long warned here in Universal Cargo's blog that carrier alliances would weaken competition in the industry, eventually causing freight rates to rise. When the three carrier alliances dominating ocean freight shipping used their coordinated power to reduce capacity below market demand at the beginning of the pandemic, we really saw that come to fruition.
Often, I'm a smaller government kind of guy, but when it comes to carrier alliances, I've often said regulatory bodies should reconsider them. According to Friedmann in the Freight Waves article, the potential legislation could be "'momentous' in terms of boosting FMC oversight authority."
Addressing Trucking
According to the article, also on these lawmakers' radar with the legislation they intend to propose are truckers, of whom the industry has struggled with shortages for years:
Johnson, who is a member of the House Supply Chain Caucus, revealed that along with OSRA 2.0, the chamber's Republican leadership is looking to include in the upcoming supply chain legislative package a bill introduced in January that provides tax credits to help recruit new truck drivers and funding for boosting truck parking capacity, and work-rule relief for agriculture haulers, among other things.
FMC Investigating Demurrage & Detention Complaints
In the meantime, the FMC is trying to catch up on enforcement of the already passed OSRA, especially in terms of unfair demurrage and detention fees shippers face when importing and exporting goods. According to a Supply Chain Dive article by Alejandra Salgado:
The agency saw close to $2 billion in detention and demurrage complaints in 2022, and [Commissioner Carl Bentzel] said that carriers have already refunded $700,000.
That appears to be just the tip of the iceberg. The commission has more than a couple hundred complaints to investigate against carriers alone from over the last couple years, according to the article:
The nation's top ocean regulator is preparing to ramp up investigations into carriers this year following a tumultuous two years of congestion and high fees in the shipping industry.

The Federal Maritime Commission is currently working through more than 200 complaints against carriers, [Bentzel] said in an interview with Supply Chain Dive.
The article highlights how despite congestion finally being cleared, shippers are still being hit hard by detention and demurrage fees:
And despite easing congestion at U.S. ports, shippers continue to note that they are being denied cargo space and facing rising detention and demurrage fees.

"When [a] delay is manageable, it tends to take away a lot of the issues related to both detention and demurrage and other issues," said Bentzel. "But we haven't seen it yet."
Millions Headed for the FMC
Often, shippers have complained that the FMC has been ineffectual in protecting them from unfair fees or practices from carriers and terminal operators in the industry. Part of that could be due to how small the FMC is. Salgado reports how OSRA could change that:
While the FMC has received over 200 charge complaints from shippers, it only has six investigators. The agency had struggled to address an influx of complaints during the pandemic when shipping congestion created ripple effects throughout global supply chains.

To support the agency's staffing constraints, the Ocean Shipping Reform Act is adding approximately $6 million more a year to the FMC's budget, which will help it reach its goal of hiring about 128 to 170 more personnel. Many of those hires will be for investigators, attorneys and other enforcement positions.
We should see over the next few years if the increased regulation and influx of money into the international shipping's U.S. regulatory body improves conditions in the industry or has poorer, unintended consequences.