Maersk Still Top Dog Despite Q1 $66M Loss
$66 million seems like a lot of money. Imagine losing that much in 3 months. For most of us, that's hard to imagine because we've never even seen $1 million let alone $66 million. Despite the fact that Maersk Line, the world's largest ocean carrier by capacity, lost that much money in the first quarter of 2017, the shipping conglomerate A.P. Moller-Maersk, which Maersk line is a part of, had a very healthy first quarter to the year.
Hailey Desormeaux reported in American Shipper that A.P. Moller-Maersk "recorded a $253 million profit for the first quarter of 2017, up 12.9 percent from the first quarter of 2016."
Maersk has an advantage over other carriers in the international shipping industry in its diversification. A.P. Moller Maersk, on top of owning Maersk Line, owns Maersk Oil, APM Terminals, and Damco. This diversification is what allowed Maersk to have a very healthy 9 figure profit in the first quarter despite Maersk Line's 8 figure loss.
The $66 million loss Maersk Line suffered in the first quarter displays just how difficult the international shipping industry is for carriers. From the smallest to the largest carrier, none are immune to suffering large losses.
However, Maersk Line is certainly not in the red every single quarter every single year. Desormeaux, when reporting the loss Maersk Line suffered at the beginning of this quarter, compared it to a profit of $37 million in the first quarter of last year.
What's more, Maersk's acquisition of Hamburg Süd, which is supposed to be completed by the end of the year, should increase Maersk Line's profitability. Desormeaux reported:
 Overall, the Hamburg Süd acquisition will deliver substantial growth in revenues, volumes and market share, as well as operational synergies of $350 million to $400 million per year from 2019, A.P. Moller-Maersk said.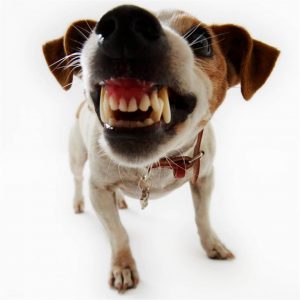 I ran cross country in high school. I wasn't particularly good my freshman or sophomore year, but the team was very good, conference champions even. We had shirts that read, "The big dog is off the porch." As conference champs, our team was the big dog. In international shipping, Maersk is the big dog.
Back in 2011, Universal Cargo posted a blog about Maersk, the big dog, being prepared to outlast its competitors in the international shipping industry. In the face of low freight rates, which have remained a major problem for carriers over the last six years, it was actually Maersk saying it was prepared to outlast its competitors, showing its big dog status:
I can almost see a sneer full of K-9s as the IFW article quotes Maersk CEO Nils Smedegaard Andersen saying, "It would be natural if the smaller players in this business, or their banks, start questioning whether it's a good idea to keep competing."
Since that time, we've all watched competition shrink among the struggling carriers. Buyouts, bankruptcy, mergers, and the carrier alliances that now dominate the industry showcase how difficult survival is for carriers.
But the big dog will survive. Maersk is at the head of the industry. The moves Maersk makes are copied by the other carriers. When Maersk buys megaships, the industry buys megaships. When Maersk forges an alliance, the whole industry jumps in alliances. When Maersk shifts focus to acquiring smaller competitors… Well, carriers that can will try to do likewise.
Maersk is not merely the big dog, Maersk is top dog in international shipping. The company leads the industry. But there's an area where Maersk used to lead that it no longer is: service reliability.
Mike Wacket wrote an article for The Loadstar about Maersk's acquisition of Hamburg Süd that included:
… Maersk Line's schedule integrity has been plunging – it now sits a lowly eighth in SeaIntel's top 10 of carrier schedule reliability – while Hamburg Süd currently tops the rankings.
Do you think the top dog of international shipping, which let its schedule integrity slip, is going to be influenced into better schedule reliability by the smaller company it's acquiring, which happens to be number one in that area? Or is it more likely Maersk lowers the reliability of the services its acquiring?
Reliability is an area where ocean carriers notoriously struggle. Blank sailings, changed schedules… these happen all the time.
Shippers are increasingly concerned with service as competition shrinks in the international shipping industry. It seems like fewer and fewer options are available to shippers, who have become leery of the carrier alliances dominating the shipping lanes. Many are calling for a new model from the carriers.
Most carriers are in a position where they have to latch on to the alliance trend just to survive these many years of low freight rates, which are largely driven by carrier-created overcapacity. However, Maersk is in a different situation. With A.P. Moller Maersk's ability to not just survive but thrive even when large losses from Maersk Line occur, Maersk is uniquely situated to create an international shipping business model that improves customer service to shippers while being profitable for carriers.
Chris Welsh, secretary general of the Global Shippers Forum, was quoted in a Loadstar article by Alex Lennane as saying:
"I think there are opportunities for different business models to emerge. What is in place now does not offer the best to customers. That's not about price. It's overall management of the supply chain. Others are taking the value out. A new business model is viable and I wouldn't be surprised if a disruptor came into the market – it's ripe."
Others quoted in the article question who could actually be a disruptor to the way things are going in the international shipping industry. Who has deep enough pockets?
The answer is, of course, Maersk.
The idea of a disruptor is generally thought of as a new business entering the industry and changing it, but the most likely disruptor in the international shipping industry would come from the inside, not the outside. Maersk could be the disruptor that changes the game. If Maersk does bring a different business model to international shipping, the other carriers would follow.
Of course, reliability couldn't be an area Maersk could allow to slip. A business model both beneficial for carriers and shippers is sought. Maersk is likely in no hurry to rush for a change. In the meantime it can sit back and watch its competition shrink.