MSC Makes Move to Overtake Maersk as Biggest Carrier
Maersk predicted, a couple years ago, that carrier competition would shrink to just 3 global companies. Of course, Maersk is at the top of the list of carriers expected to be left if its prediction comes to pass. After all, Maersk is, and always will be, the world's biggest ocean carrier, right?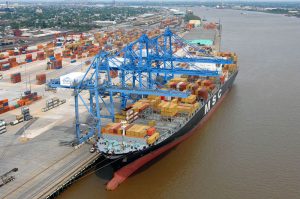 Not so fast. It looks like the Mediterranean Shipping Company (MSC), Maersk's partner in the 2M Alliance, is setting up to surpass Maersk and become the world's number one ocean carrier by capacity.
Mike Wackett reports in the Loadstar:
MSC is on course to overtake alliance partner Maersk as the biggest ocean carrier by capacity within the next two years.

A new order for five 23,000 teu ULCVs from the South Korean Daewoo yard will take the Geneva-based carrier's orderbook to 16 vessels, for a massive 305,352 teu, according to Alphaliner data.

…

This will propel MSC's fleet, including current chartered tonnage, to just under 4m teu, a capacity level Maersk has said it wants to stick at.
This would not change my predictions of which three carriers — Maersk, MSC, and COSCO — would be the last standing if carrier competition did indeed dwindle so low. I don't think anyone would make a final three list without the Danish shipping company on it. However, MSC might be making a statement about who the big dog in international shipping is.
Contrasting Carrier Strategies
What we're really seeing here is a divergence in strategy between the world's largest ocean carriers.
A few years ago, Maersk divided its company into two divisions — one to focus on oil, the other on shipping. At that time, Maersk shared its strategy change for ocean shipping dominance, moving away from ordering new ships, like MSC is doing now, and instead going after growth through buyouts of smaller competitors.
"If Maersk Line needs to grow, it doesn't make sense to order new ships as there are already too many ships in the market," Maersk's Chairman of the Board had said. "So if we want to grow, we need to do it through acquisitions, so that we don't flood the market with more ships."
In his Loadstar article, Wackett quoted Maersk CEO Soren Skou as saying:
We want to remain disciplined on capacity and stick to our guidance of around 4m teu of deployed capacity because it helps us drive utilisation up and unit costs down.
It makes sense that in recent years Maersk would take "a bearish view on ordering," as Wackett put it. Carriers have struggled with overcapacity in the ocean shipping industry, and as a result suffered some heavy losses over the years, sometimes in the billions of dollars.
In a Wall Street Journal article, Costas Paris couldn't help but bring up "falling freight rates and weak trade growth" when writing about MSC exercising an option under a previous order to buy these new ship.
Supply and Demand in Ocean Shipping
Capacity in relation to demand is always one of — if not THE — biggest factor in driving freight rates down. It's no wonder Paris seems to be scratching his head over this ship order as he reports in the same article that freight rates from Asia to Europe are the lowest they've been in three years and Trans-Pacific rates are the lowest they've been all year. And this is happening in traditional peak season, when rates are usually higher because of increased demand.
However, I believe most screaming we're hearing about an impending recession because of a slower than usual peak season is alarmist. Spending is still strong and the peak season is greatly affected by front loading imports to beat tariffs because of the U.S.-China trade war. The world economy will ebb and flow as always.
That doesn't mean more capacity in the industry couldn't hurt carriers. Overcapacity is probably the biggest threat to carriers bottom lines. And right now carriers also have to navigate the shift to more stringent fuel emission requirements with IMO 2020. Perhaps this move and other ship orders will help move us a little closer to Maersk's prediction of only three global carriers standing. Maybe smaller carriers will be unable to withstand more downward pressure on freight rates caused by increased capacity following IMO 2020.
On the other hand, no one can really predict how world trade will grow. I read those predictions all the time and watch the analysts constantly adjust their predictions. Perhaps demand match or exceed capacity growth. Perhaps ship scrapping will see a significant increase with older ships that can't meet IMO 2020 requirements getting retired, stopping capacity growth.
Battle Between the Big Dogs of Shipping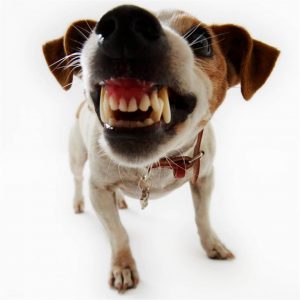 Of course, ship ordering and scrapping happens all the time. International shipping is extremely volatile with no one knowing exactly how supply and demand will meet up. What's actually more interesting is how MSC setting itself up to surpass Maersk in capacity affects things between the world's top two ocean carriers.
Maersk does not seem happy about MSC trying to take its spot as the largest ocean carrier. Wackett's Loadstar article ends by quoting a senior Maersk manager saying, "MSC are getting too big for their boots and we have a fight on our hands to stop them."
Those are some strong words coming out of Maersk toward MSC. Of course, would one expect Maersk to sit back quietly as someone took its crown?
How exactly will Maersk fight MSC? Will this impact their alliance with each other. Will Maersk increase its intensity in acquiring other carriers to outpace MSC? It will be interesting to see which one — Maersk or MSC — comes out the top dog.