No More Duties Credit on 25% Tariffed Imports from China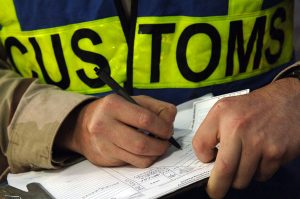 The U.S.-China trade war, with President Trump's implementation of tariff increases to 25% on Chinese products, has significantly impacted the customs clearance process, obviously. The increased cost of tariffs presents an importing challenge the likes of which the international shipping industry has not seen in many years.
In particular, the much higher duties on imports from China affects the way we here at Universal Cargo are able to serve our clients who import from China.
For years, Universal Cargo has been able to advance payments of U.S. duties for our customers, allowing clients to pay us later with credit terms. 25% tariffs on imports from China make duties too high to continue this service because of the cash flow challenges they create.
Effective Saturday, June 15th, Universal Cargo will no longer provide this service of advancing duties credit.
Advancing U.S. duties for shippers who import through us, allowed Universal Cargo to help customers get through customs clearance smoothly and avoid delays and fees that can result from untimely payment of duties.
However, Universal Cargo can still help customers make sure their duties are paid promptly, keeping their import process moving smoothly. We can set our shippers up with Universal Cargo's house customs broker, INLT, to create a US Customs account.
Universal Cargo customers can contact their Account Executive to walk them through everything they need to do to make sure they are set up and ready to pay their duties if they've previously been utilizing this service from Universal Cargo rather than already paying duties directly themselves.
In fact, there's a good chance that if you're one of our customers, you've heard from Universal Cargo about this already. Last week, Universal Cargo sent out letters to our customers about this change of service on 25% tariffed imports from China, advising our customers to set up U.S. customs accounts through INLT.
Here's the content of the letter:
Universal Cargo is gratified to have been able to support your company's customs clearance needs for the past number of years, and we sincerely appreciate your faith in us to serve you.

The upheaval in U.S. Customs duties with regards to imported goods from China in the last year has presented the shipping and importing industry with challenges not seen in many years.  With the latest increase in duties from 10% to 25%, Universal Cargo has had to implement a number of  changes to our terms of service for our customers in order to survive the cash flow challenges.

As you know, typically, Universal Cargo has been able to advance U.S. duties on behalf of our customers and await payment from our customers with credit terms.

We regret to have to advise you that we are no longer able to continue to advance these extensive duties payments even for our best customers.

Your best alternative would likely be to create a U.S. Customs account through our customs broker, INLT, Inc. that would permit direct periodic payment via wire or ACH to U.S. Customs.  While there are no specific credit terms available, this method of payment often results in some allowance of time (usually one to three weeks) to pay beyond the date of arrival of the imported goods. We highly encourage you to sign up for PMS & ACH as soon as you can, as there is a backlog of about 4 weeks.

Please let your Sales Expert know what information you will need to determine your options, and they will connect you with the right resources.

Effective for shipping arrivals June 15 or later, we regret that Universal Cargo will no longer be able to advance the duties fees on behalf of our customers.

Please feel free to reach out to us if we can assist in any way with this transition.