US China Trade War Ramps Back Up: Tariffs on $200 Billion of Chinese Goods to Hit May 10th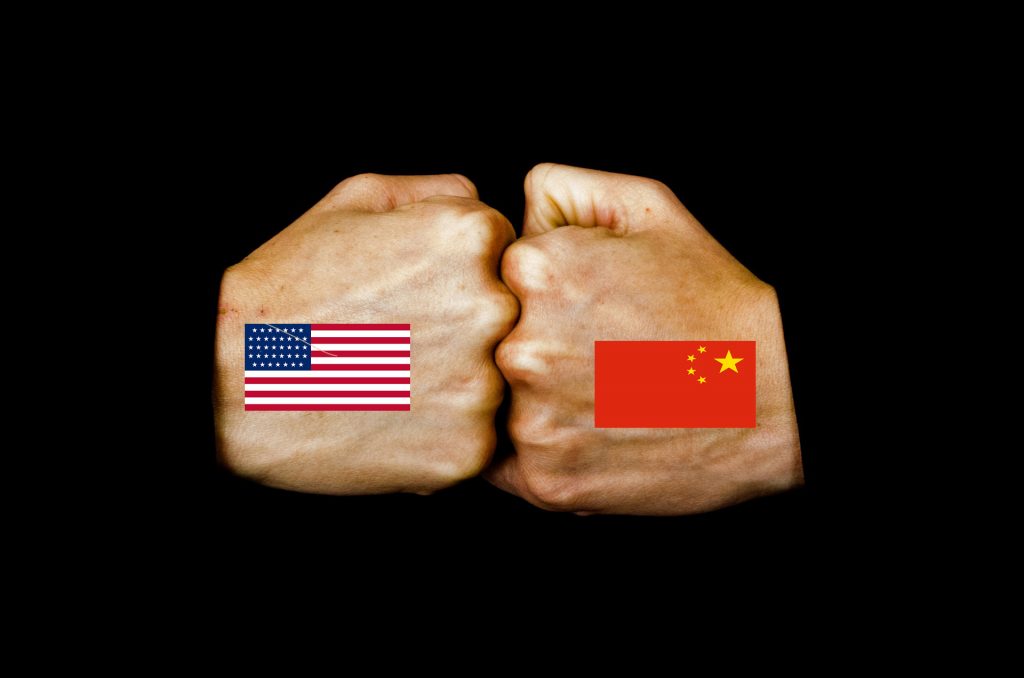 For a while now, optimism has been high that the U.S.-China trade talks have been going well and the tariffs increase on $200 billion worth of Chinese products that was originally scheduled for January 1st, 2019 would not happen.
All that optimism came crashing down on Sunday when President Trump tweeted the 10% tariffs on U.S. imports of those of $200 billion worth of Chinese products would increase to 25% on Friday (May 10th, 2019).
Additionally, the president wrote in his tweets, "325 Billions Dollars [sic] of additional goods sent to us by China remain untaxed, but will be shortly, at a rate of 25%."
Trade War Negotiations Recap Leading to This Point
On Saturday, December 1st, 2019, President Trump and President Xi Jinping ate dinner together and worked out a ceasefire on the trade war between the U.S. and China. The big news of the ceasefire was a 90-day negotiation period during which the previously scheduled tariff increases would be postponed.
Negotiations seemed to be progressing in the first months after the new year, but there was no news of an emerging deal as the March 2nd deadline approached. However, President Trump said he would continue to delay the tariffs hike if the U.S. and China were "close" to reaching a trade deal or if "the deal is going in the right direction."
Things must have been going in the right direction as March 2nd came and went with the tariffs hike's continued delay. Then a couple more months of negotiations passed without a deal being reached.
The trade negotiations are obviously not public, but what has been shared with the public about the negotiations has been generally positive, pointing toward a deal being eventually reached.
However, trade negotiations between the U.S. and China lingered through March, all of April, and into May with no concrete news to tell us if a deal were closer or further away, except for the no news of the tariffs hike not being implemented and negotiations not being halted.
The no news was, at least, reason for optimism. Until the sudden announcement that the tariffs would hit this week.
What Caused Sudden End to Tariff Delay?
It seems negotiations took a big step backward as China tried to renegotiate items or language previously agreed upon in the negotiations, frustrating and angering the U.S. side of the talks.
President Trump wrote in his tweet, "The Trade Deal with China continues, but too slowly, as they attempt to renegotiate. No!"
Paul Wiseman and Joe McDonald of the Associated Press wrote an article published on PBS.org, reporting:
Treasury Secretary Steven Mnuchin, who briefed reporters with Lighthizer, said that Trump officials learned over the weekend that Chinese officials "were trying to go back on some of the language" that had been negotiated in 10 earlier rounds of talks. Mnuchin and Lighthizer offered no details of China's alleged backsliding, and there was no immediate response from Beijing.
China May Walk Away from Talks
Reportedly, China may walk away from talks after President Trump's announcement that the tariffs hike will go into effect Friday.
Despite speculation of China walking away, the country has not officially withdrawn, but a small delay on Beijing's part has been reported.
Wiseman and McDonald report in their article that "a Chinese trade delegation is expected to arrive in Washington to resume negotiations on Thursday, a day later than originally planned."
That article sums up China's dilemma in continuing talks as well I've seen in any other article on the subject:
Beijing is wrestling with an internal conflict: It is eager to end a trade fight that has battered Chinese exporters, but it doesn't want to look like it's bowing to the Trump administration's demands for far-reaching concessions.

Trump's threat makes going ahead with talks "very difficult politically" for Xi's government, said Jake Parker, vice president of the U.S.-China Business Council. He said the Chinese public might "view this as a capitulation" if Beijing reached an agreement before Trump's Friday deadline.
Conclusion
Shippers who import from China have been dreading seeing these tariffs imposed. There was hope for several months that the U.S. and China would reach a deal that would not merely delay the jump from 10% to 25% tariffs on $200 billion worth of Chinese goods but stop the tariffs hike from happening altogether.
The odds of the U.S. and China reaching a complete trade deal by Friday must be astronomically unlikely. That means the biggest hope for these tariffs not striking on Friday is China agreeing to keep the previously negotiated items unchanged and to not revisit the issues again.
I wouldn't presume to say what China will do, but with the strong internal pressure not to give into U.S. demands, it seems unlikely China will make enough concessions by Friday to avoid the tariffs hike hitting on May 10th.
Trump has absolutely shown a willingness to impose tariffs during his presidency, so the next round of tariff hikes on $325 billion worth of Chinese goods should not be taken as an idle threat either.
These costly tariffs and tariff threats could be enough to keep China at the negotiation table and push the country toward a deal with the U.S. Or trade talks could break down completely, leaving President Trump to follow an alternative plan to fighting China's unfair trade practices and ending the trade imbalance between the U.S. and China.