NY-NJ Port Terminal Taking Away Weekend/Holiday Free Time
Shippers have more fees – or at least faster racking-up fees – to worry about at the Port of New York and New Jersey. Michael Angell reports in the Journal of Commerce (JOC):
The largest marine terminal at the Port of New York and New Jersey will cut weekends and holidays from the period during which an ocean container can linger before it racks up storage charges.

…

In a tariff published last Friday, Maher Terminals eliminated Saturdays and Sundays from the "free time" period allowed for import containers. Along with no weekend grace period, the new tariff also cut the grace period for non-working holidays outlined in the International Longshoremen's Association (ILA) contract. The changes go into effect Sept. 23. The move also affects refrigerated containers, which will still have two days of free time.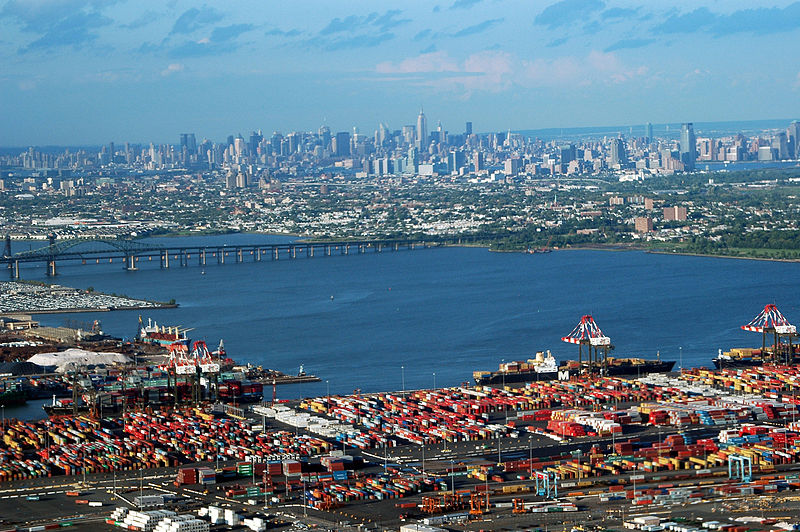 Shippers have long complained about unfair detention and demurrage fees, and this makes the problem worse.
Angell reports that the actual number of free days before shipping containers start accruing demurrage fees doesn't change from four. However, for many shippers, if their cargo is at the port during the weekend, especially if it arrived close to or during the weekend, Maher might as well be subtracting two days of free time.
More than once, the article states the removal of these free days is to boost utilization of weekend, Saturday in particular, gate hours for moving containers. The port terminal is obviously trying to show this change falls within the FMC's new(ish) guidelines, through the interpretive rule that came into play in 2020, that demurrage and detention fees and implementation policies must be aimed at inducing quicker retrieval and return of shipping containers, not just a punishment or means for making more money.
Several factors work against shippers for getting their shipping containers of goods from port terminals over the weekend. Angell shares the National Industrial Transportation League's (NITL) argument for concerning how these factors make Maher's new policy unfair:
… it said the free time policy change is unfair because Maher doesn't offer the same hours on Saturday as it does on weekdays, with the Saturday gates closing at 3 pm rather than the 7 pm closing time on weekdays.

Truck drivers are more likely to have run out of their driving time limits, NITL said, adding that many drayage drivers are not interested in weekend work and cargo receivers are not open.

"When extra hours are offered on a weekend or holiday, it is difficult to get drivers and staff members to work on those days," NITL said. "There is a significant increase in costs associated with asking people to work on a holiday. In addition, customers are not open for receiving."

… NITL said truckers unable to access a cargo receiver's warehouse on the weekend will be forced to store imports in their own yards, which are already choked with empty containers in many instances.

"Charging fees as stipulated under [Maher's] proposed tariff would penalize motor carriers and shippers under circumstances over which they do not have any control," NITL said. "Assessing fees in a way that is punitive, not incentivizing."
The removal of weekend free time is more than a little problematic, as NITL points out. That the International Longshoremen's Association's (ILA) non-working holidays are to no longer be included as free days is downright ridiculous.
How are shippers going to get their truckers to pick up shipping containers on holidays when the port terminals aren't even operating because the dockworkers have the day off?
It's hard to argue that could fall under incentivizing and not incentivizing to meet the FMC's fairness standards when assessing demurrage and detention fee policies.
The Port of New York and New Jersey has been facing serious congestion problems for a while now, but this is not the way to fix them.