Port of Oakland Investing $11 Million for Meat Exporting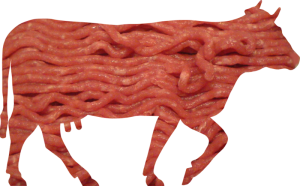 China has beef with the U.S. again, and it's worth billions of dollars. The Port of Oakland wants in on that money, and is spending $11 million to be a part of it.
It was almost exactly a year ago that we blogged about China's plan to remove a ban on U.S. beef that had been in effect since a 2003 incident of "mad cow" infected beef being shipped from Washington state.
Expectations at the time of that blog were that U.S. beef exports to the monumentally large China market would resume after a 14-year hiatus in 2017; however, no one knew exactly when it would happen.
Reuters reported in June that the first U.S. exports of beef to China since the ban had been lifted were shipped:
China let through the first shipments of beef from the United States in 14 years on Friday [June 23rd, 2017], after the two nations agreed to resume the trade in May, state media reported.

…

China officially allowed U.S. beef imports from Tuesday this week after the two sides settled the conditions for exports last week.

Under the new rule, boneless and bone-in beef from cattle under 30 months of age will be eligible for imports. Beef destined for China must also be from cattle that can be traced to its birth farm, according to the rule.
So that's the lucrative beef China finally has again with the U.S. It's lucrative for the U.S. agriculture industry. And the amount of beef expected to be exported means it's also lucrative for professionals in the supply chain and international shipping industries.
The Port of Oakland obviously recognizes this as Mark Edward Nero reports in American Shipper that the port's commission has approved millions of dollars in funding of a rail connection to a temperature controlled distribution facility that would allow Oakland to be a major hub for meat exports to China:
The Port of Oakland Commission has approved an $11 million rail spur to a planned temperature controlled transload and distribution facility known as Cool Port Oakland.

It's the final piece of a plan for a refrigerated gateway to Asia for U.S. meat exports, according to port officials.

When complete, the spur would connect Union Pacific Railroad tracks with Cool Port, a 280,000-square-foot distribution center now under construction on 25 acres of port property….

When the project is completed, an estimated 27,000 TEUs of meat could be exported annually from Oakland to export markets in Asia, according to the port.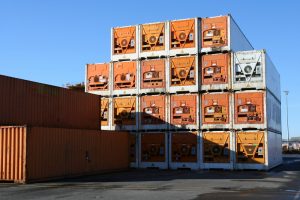 The prospect of an additional 27,000 TEUs shipped through the Port of Oakland is obviously enough inducement for the port to make this significant investment that is similar to the one to generate passive income. However, the port expects more than just a 27,000 TEU jump after the rail spur and Cool Port Oakland are complete according to Nero's article:
The $90 million Cool Port Oakland project… is expected to open in the third quarter of 2018. The facility's projected to process 9,000 rail cars per year, and an additional 9,000 containers are projected to move via truck.  Total twenty-foot equivalent (TEU) volume based on this container throughput is projected at 54,000 units, the port has said.
On top of all those thousands of TEU of inducement projected to move through this "refrigerated gateway," Nero also says the $11 million investment will be offset by a $5 million grant.
I asked a cow what she thought of all this money spent on beef. "Moo," she responded. Moo, indeed.