Railroad Unions May Strike This Week w/ $2B-a-Day Consequences
On Friday, September the 16th, the mandatory cooling-off period on negotiations between U.S. railroads and their employees' unions ends, and the unions will be able to strike. That's just three days from the time of this writing. Such a strike would screech supply chains across the country to a halt and is estimated to cost the economy billions of dollars per day.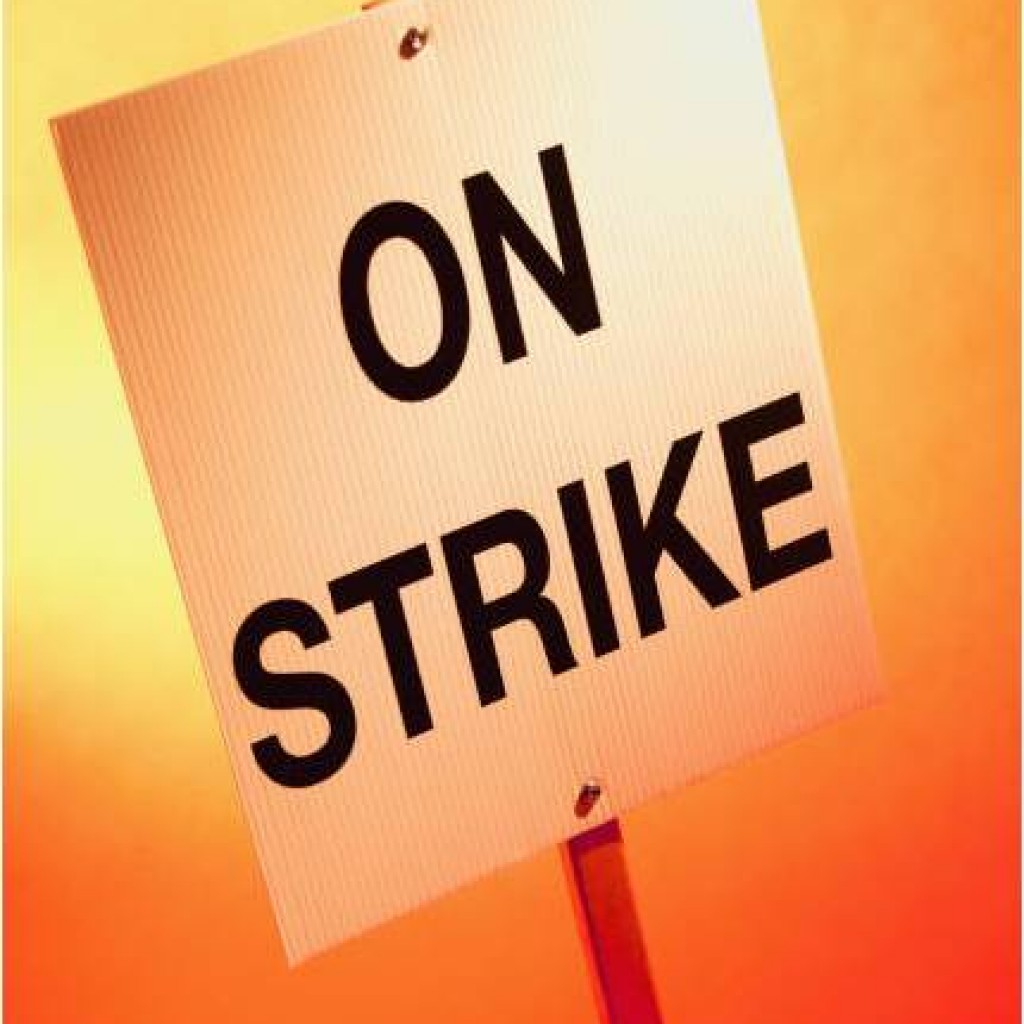 Shiyin Chen and Keith Laing report in a Bloomberg article:
With freight railroads serving agricultural, industrial, wholesale, retail and other parts of the US economy, a nationwide shutdown could cost up to $2 billion a day, the Association of American Railroads predicts. At a time of elevated inflation, the stoppage could result in plant shutdowns, lost jobs and higher costs for consumers and businesses, the group said. 
Railroad workers in the U.S. are split into a dozen different unions. The majority of the unions have reached contract agreements with the railroads; however, the two biggest unions have not.
The Brotherhood of Locomotive Engineers and Trainmen (BLET) and the Sheet Metal Air, Rail, and Transportation Workers-Transportation Division (SMART-TD) represent close to 100,000 railroad workers. Negotiations last week and over the weekend failed to reach agreement. Both unions took preparatory steps for strike months ago. Now it's looking more than likely we will actually see a strike hit on Friday.
Last Friday, with no progress being made in negotiations, railroads sent advisories to customers about contingency plans the carriers are putting in place in anticipation of labor action. Among the contingency moves, the railroads are securing hazardous materials, halting some services, reducing operations, and warning of potential delays and disruptions.
Here are three rail road advisories from Norfolk Southern, Association of American Railroads, and CSX:
Norfolk Southern's Advisory

Labor negotiations and service update

Although the rail industry has reached tentative agreements with 10 of the 12 unions involved in current negotiations, two holdouts have been unwilling to come to an agreement based on the recommendations of President Joe Biden's Presidential Emergency Board.  

As a result, Norfolk Southern must now begin to prepare for the possibility of a strike at the conclusion of the current cooling-off period on September 16. Most importantly, we must ensure that hazardous and other security-sensitive freight is properly secured so it is not left stranded in the event of a sudden strike. 

We have communicated to our customers that we will temporarily halt certain types of shipments beginning September 12. In addition, to safely ramp down our network and enable us to bring service back quickly, certain other customers will see a preliminary curtailment of service before September 16.

Should the two remaining unions commit not to strike, we will resume full operations. We have communicated to all parties in the negotiations that we will not lock out union employees. Our goal is to keep our nation's economy moving, serve our customers, and reach agreements with the remaining unions.
Association of American Railroads' Advisory
Other Service Disruptions Possible Over Next Week

Washington, D.C. – September 9, 2022 – In light of the possibility of a rail labor strike, the six Class I freight railroads participating in national bargaining will begin to take steps to manage and secure the shipments of hazardous and security-sensitive materials, such as chlorine used to purify drinking water and chemicals used in fertilizer, starting as early as Monday, September 12. Railroads are taking all measures necessary to handle sensitive cargo in accordance with federal regulations to ensure that no such cargo is left on an unattended or unsecured train in the event of a work stoppage due to an impasse in labor negotiations. Additionally, other freight customers may also start to experience delayed or suspended service over the course of next week, as the railroads prepare for the possibility that current labor negotiations do not result in a resolution and are required to safely and securely reduce operations.

While these preparatory actions are necessary, they do not mean a work stoppage is certain. Railroads will continue meeting throughout the weekend with the remaining unions to work toward tentative agreements. The railroads want, and continue to advocate for, a prompt resolution that would provide historic wage increases to rail employees – and allow the railroads to continue servicing customers and prevent further disruption to the struggling supply chain.
CSX's Advisory
CSX Customer Advisory: High Hazardous TIH/PIH Shipment Embargo

September 9, 2022

CSX is taking steps to ensure the safety of high hazardous, toxic by inhalation and poisonous by inhalation (TIH/PIH), materials in the event of a potential rail labor strike. We remain hopeful that agreements will be reached, but to prepare for the possibility of a work stoppage the company will take action by issuing an embargo on all TIH/PIH shipments and other safety-sensitive freight effective Monday, Sept. 12.

CSX will work to ensure compliance with federal regulations and avoid the potential of safety-sensitive and hazardous materials being left unsecured or unprotected. In addition, we are advising all customers that delays and service suspensions are possible if the impasse in labor negotiations continues.

The CSX Customer Solutions team is available to provide details and answer questions regarding shipments. Call the Customer Solutions team at 1-877-ShipCSX (1-877-744- 7279). For Carload assistance choose option 2 from the sub-menu and then 1, 5 to speak with a representative. For Intermodal assistance, choose 2 from the sub menu and then 2, 2 to speak with a representative. You may also submit a Shipment Problem Resolution request via www.shipcsx.com.

CSX remains steadfast in our commitment to supporting businesses across the nation, and continuing to help meet the supply chain needs of America's economy. We will keep you updated as this matter continues to evolve.
Congress in a Tough Spot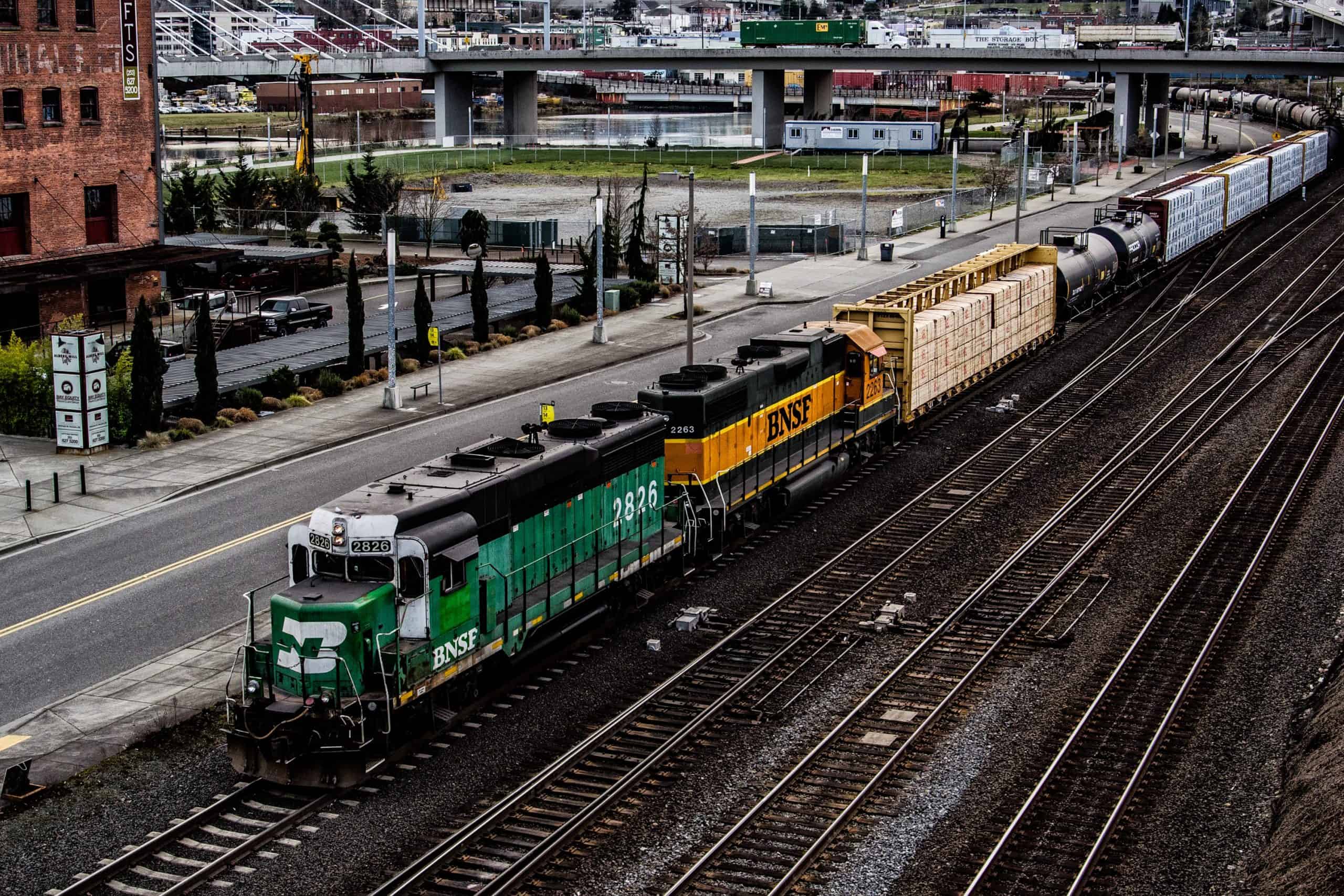 If the unions do strike, Congress can immediately step in to stop it. Congress did just that in 1991, as we discussed in our blog on how likely a rail strike is posted back at the beginning of August.
Congress could force the unions to accept the recommended deal made by President Biden's Presidential Emergency Board (PEB), order further cooling-off time, or mandate arbitration to stop the strike. Especially with midterm elections here, Congress can't simply sit back and let the nation's supply chains shut down.
The Bloomberg article I quoted at the beginning of this post puts it pretty well:
"In this moment where there's so much public concern about supply chain and inflation I think there's going to be a lot of pressure on Congress to step in," said Sharon Block, a former senior adviser to the Biden transition team and current executive director of Harvard Law School's Labor and Worklife Program. "It's a tough call because the economy is in such an unusual posture right now."
Perhaps Block doesn't want to say it because she's a former Biden senior advisor, but it's not simply "an unusual posture" we're seeing right now; the economy is in a recession. A rail shutdown would be a disaster. But here's where the decision to stop the strike gets tough for Congress:
Democrats control both the House and the Senate. Unions, whether individual members agree with it or not, are often major financial backers of the Democrat Party. The last thing Democrats want to do is look like they are going against their union election bankrollers. This is especially true now when so many police unions and even some other labor unions have moved to supporting Republican candidates because of poor policies from the Democrats.
Breaking up a union strike and forcing the unions to take a contract they don't want sounds an awful lot like union-busting actions. That's why I find it more likely Congress would try ordering further cool-off periods and more arbitration to stop a strike. However, any move to stop the strike rather than support it could be seen by unions as a betrayal.
SMART-TD and BLET obviously don't want to see congressional action. Their leaders are quoted in another Bloomberg article, this one by Josh Eidelson and Augusta Saraiva, as saying the railroads' moves, which were highlighted above, as being "no more than corporate extortion," accusing the rail freight carriers of "harming the supply chain in an effort to provoke congressional action."
Since Congressional action would be to stop a strike, it certainly sounds like the unions plan to execute one.
The supply chain is definitely in a precarious spot, along with Congress. Would ordering more cooling-off time or arbitration even help? Those things haven't worked so far. Even without a full-fledged strike, labor slowdowns and reduced services from the railroads could do plenty of supply chain and economic damage, aggravating major congestion already happening on the rails.