Shipping Bulky Packages: 3 Tips to Save Your Revenue
This is a guest post by Jake Rheude.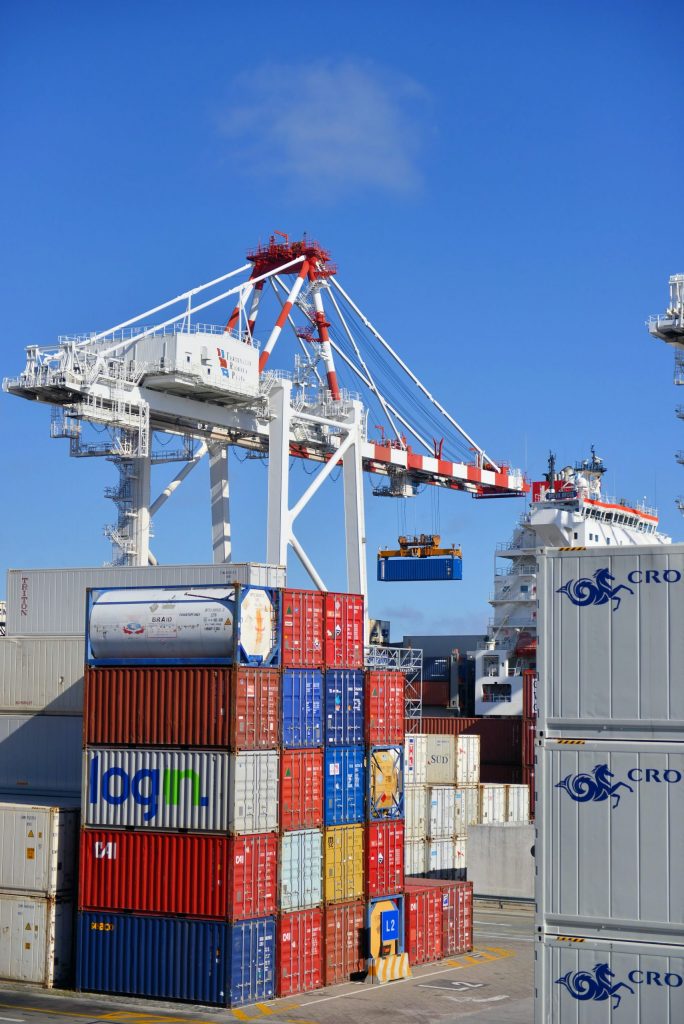 The final days of 2020 ended with some of China's highest container rates in recent memory coupled with port congestion, space demands, and other metrics that normally would feel at odds with each other. Container shipping was about as confusing as possible and pushed many supply chains to breaking points.
However, that doesn't stop your business from operating. You still need to import and export goods and final products to customers eagerly awaiting your offers. For companies with bulky products and large packages, these issues are especially worrying.
There's no magic wand for container supply, contract concerns, rates, or delays. However, we can make a few suggestions to protect operations and minimize some costs, so you have leeway to adapt and be flexible when the next ripple or wave hits your supply chain.
Consolidate in Multiple Ways
Large, bulky items can make it difficult to fill a container, but FCL (full container load) should be your preferred way to move these items. Not only does it reduce expenses compared to multiple LCL (less than container load) shipments, but you also are reducing the amount of handling in transit. This can minimize the risk of damage to your goods, which should be a core focus based on these shipments' cost and complexity.
For inbound goods from a manufacturer, work with that manufacturer or a freight forwarder to have access to a broader set of goods and orders for consolidating purposes. If you're exporting, focus on staging inventory in those target countries and locations as much as possible. When relying on a 3PL for distribution, bring in their experts for support.
Beyond working to consolidate loads into full containers, you can also look at how your bulky goods are constructed and shipped. Suppose there are opportunities to reduce product size before shipment. In that case, you may be able to fit enough additional items in a container load to make up for any labor costs associated with re-assembly. Manufacturers may also support shifts to flat pack furniture and goods, which can help you take advantage of the foreign trade zones we'll discuss shortly.
Take Your Time
Some supply chains are experiencing higher error rates than in previous years because they're rushing to fill orders amid great uncertainty in container availability and access to lanes. Many are taking their first steps in cross-docking as well due to import delays from overseas manufacturers. This frantic pace likely means that companies will experience more customs issues with shipments and new products.
Tasks as simple as securing the proper licenses, bonds, and permits for a business are at risk of being missed. Correctly labeling and marking shipments, having documentation in place, and scheduling each stage of the move are essential. While big-picture aspects don't necessarily change much for bulky goods, you'll want to ensure you're working with partners that typically handle large items at each step. It'll reduce the chance for mistakes or misunderstandings around what's needed because of size or special handling requirements.
When customs officials impound merchandise, they charge high storage costs. These costs scale quickly when it comes to heavy, bulky, and irregularly shaped items.
Proper classification is also a must for bulky packages and goods. Improper classification both increases cost and risk because of stow-ability concerns for bulky packages. Your goods may lack load-bearing surfaces and limit stacking or be too long to allow loading with other freight. The added costs of re-billing can quickly eat into revenue.
Bulky goods create many opportunities for errors. Rushing only serves to make that worse.
Hire Useful Help
While most importers and exporters use freight forwarding services for things like FCL consolidation, bulky packages and items need a more proactive partner. Hire companies that work with you to understand local regulations and capabilities, not ones that just get you through customs and stop.
For the U.S., this can mean partners who help you identify foreign trade zone (FTZ) opportunities for shifting final assembly to the U.S. Depending on your inventory volume, you might save significantly on landed costs with its benefits to inventory taxes and inverted tariff relief. FTZs also provide a safe place to inspect and repair goods after their ocean voyage — damaged items destroyed in zones generally are not subject to import taxes and duties.
If your goods travel to and from the EU, with any movement to the UK, you'll need partners with strong ties who can help you manage the new complexities of Brexit. Companies that can shift existing supply chains to minimize these moves could potentially generate significant savings for operations today.
Other areas of consideration for bulky items include partners who have the equipment to safely pack and move heavy goods, repackaging of large but lightweight goods to take advantage of DIM (dimensional) weight rates, and partners who are able to create custom boxes, crates, padding, and more for the precise specifications of any bulky product.
Much of 2021 is going to involve looking back at COVID-19 and what lessons our supply chains have learned. A core focus should be working more closely with our supply chain partners to understand capabilities and offerings at each stage. Partners that offer multiple pathways or make it easier to stage goods during times of calm are an important part of being able to respond to whatever comes next.
This was a guest post by Jake Rheude.
Author Bio
Jake Rheude is the Director of Marketing for Red Stag Fulfillment, an ecommerce fulfillment warehouse that was born out of ecommerce. He has years of experience in ecommerce and business development. In his free time, Jake enjoys reading about business and sharing his own experience with others.