Slowing Economy Should Lower Freight Rates But 3 Factors Could Keep Them High
It's kind of a good news, bad news situation. Or more accurately, bad news, good news situation. Because of the slowing economy (bad news), freight rates should see decline (good news) in the latter part of 2022 and in 2023. However, the good news part is not exactly guaranteed.
You'd have trouble finding someone, outside the White House press secretary, who would tell you the economy looks good right now. We're in a recession, unless – again – you listen to the White House press secretary as the Biden Administration does its best to redefine what it means to be in a recession. Retailers are planning and projecting to import fewer goods than the previous year in the second half of 2022 and in 2023.
Bill Mongelluzzo reports in the Journal of Commerce (JOC):
US retailers forecast imports will decline 1.5 percent year over year in the second half of 2022 and will decelerate further in 2023 as the US economy slows.

…

GPT forecasts that August imports will be down 3 percent from August 2021, September imports up 0.4 percent, October imports down 3.9 percent, November imports down 2.7 percent, and December imports down 3 percent year over year.

"The heady days of growth in imports are quickly receding," said Ben Hackett, founder of Hackett Associates and co-publisher of GPT. "The outlook is for a decline in volumes compared with 2021 over the next few months, and the decline is expected to deepen in 2023."
Economy 101 would tell us reduced demand should mean lower prices. With shipping demand reducing, the result should be lower freight rates.
However, there are a few factors that could throw a monkey wrench into the old reduced demand means lower freight rates machine: carriers' ability to control capacity, the International Longshore & Warehouse Union's (ILWU's) contract negotiations, and the rail workers' contract negotiations.
Let's get into those factors….
1. Carrier Alliances Control Supply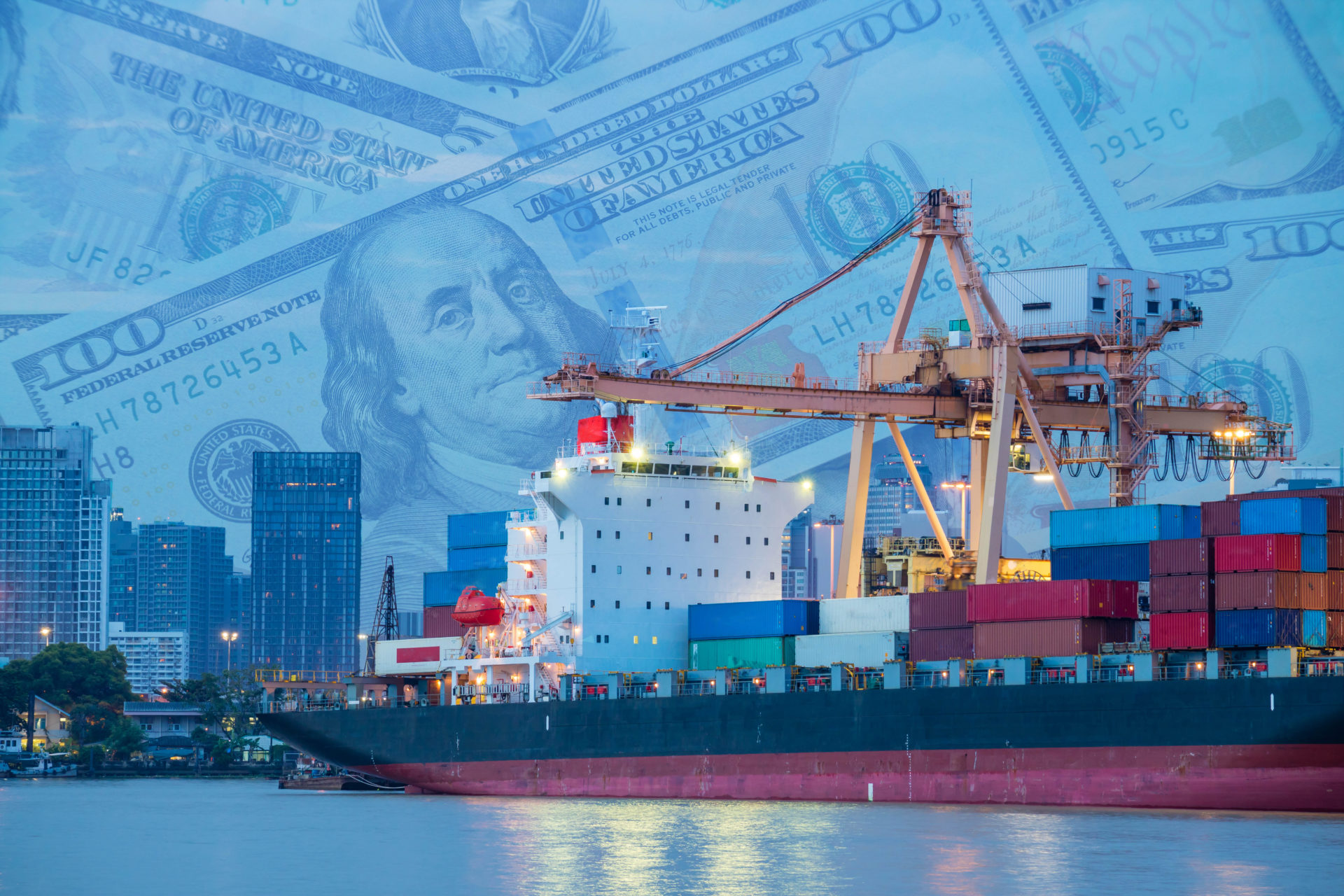 When it comes to looking at demand and prices, the supply side of the equation can't be ignored. When supply exceeds demand, prices fall. When demand exceeds supply, prices rise. For years, ocean freight carriers struggled with overcapacity, too much space on ships for cargo compared to the demand from shippers. As a result, freight rates fell. They went all the way down to unsustainable levels for carriers.
Carriers managed a solution: vessel sharing agreements. By forming these alliances, where multiple carriers fill the same ships with goods, carriers put themselves in a position to control the amount of capacity on the international trade lanes, especially once only three alliances dominated all of ocean freight shipping. I've been warning in Universal Cargo's blog for years that carrier alliances reduce competition in international shipping and would lead to higher freight rates.
Boy, did we ever see that come to fruition in 2020. When Covid-19 hit, carriers were projected to lose billions that year. Demand was supposed to drop, so the alliances blanked (cancelled) sailings by the hundreds. There was an initial dip in shipping demand, but because carriers apparently overestimated how much demand reduction there would be, they'd dropped supply well below demand, and freight rates shot up.
It's possible, as shipping demand is reducing and being projected to reduce next year that carrier alliances could again use blanked sailings to reduce capacity enough to stop freight rates from falling as demand suggests they should. It's even possible that an overreaction, like the carriers made in 2020, could even push capacity below demand and make freight rates rise despite the lower demand.
2. ILWU Negotiations Could Turn Contentious
The congestion that has been seen at the ports over the last couple of years was a factor in pushing freight rates up to unprecedented heights. Disruptions and reductions in trade lanes and hubs add to upward pressure on rates. Unfortunately, whenever the ILWU and Pacific Maritime Association (PMA) go into contract negotiations, there's a risk of port congestion.
If negotiations turn contentious, which has long been feared as a likely outcome because of the issue of automation, history suggests there will be a negative impact on the movement of goods through the ports. Slowdowns and strikes from the ILWU could cause port congestion, and so would lockouts from the PMA. We've seen too much of these happen in the past.
There are plenty of shippers who remember how bad things got during the contentious negotiations from 2014-15, when ILWU slowdowns and eventually retaliatory mini-lockouts from the PMA resulted in such congestion that goods didn't make it to shelves in time for the holiday shopping seasons, agricultural exports rotted on the docks, and exporters permanently lost international trade partners.
If the current negotiations turn half as ugly as 2014-15's, the resulting congestion would obstruct freight rates from dropping.
3. Rail Workers' Negotiations Could Halt Rail Freight
The rail workers' contract negotiations with the railroads has even more potential disruptiveness than the ILWU's negotiations turning contentious. However, the likelihood of a long rail work-stoppage is lower.
I detailed the likelihood of a rail strike a week ago, and even compared it to the likelihood of an ILWU strike. If rail freight movement slows or stops, it obviously majorly impacts supply chains throughout the U.S. and disrupts ports across the country.
For over two years, negotiations have dragged on between rail worker unions and the railroads. They've stalled to the point of President Biden having to appoint a Presidential Emergency Board to examine the dispute and make recommendations for settling it. It appears the biggest point of contention, the railroads reducing the required number of crew members on a freight train from two to one, may be taken off the table.
The US Federal Rail Administration (FRA) has proposed a rule that would require two crew members. A similar rule was previously proposed but ultimately rejected during the years of the Trump Administration. Under the Biden Administration, the law may be more likely to be made simply because its the opposite of what happened during the years of the former administration.
I wouldn't be surprised to see the PEB recommend the crew requirement stay at two people. I don't see the railroads accepting that recommendation unless they were forced to by Congress or by the FRA making it a federal regulation. The unions seem willing to strike rather than accept that crew member reduction.
If the rails do get significantly slowed or stopped, the resulting congestion would likely delay significant drops in freight rates.