WARNING: Shippers Liable for Trucking Companies' Unfair Labor Practices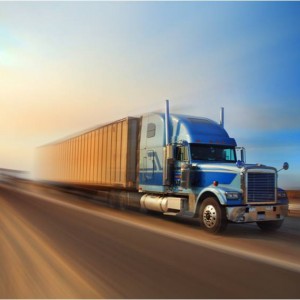 Shippers need to be extra careful about the trucking companies they hire to transport their shipping containers to and from the ports. If not, shippers could find themselves liable in legal action against the trucking companies from truckers over unfair labor practices.
Truckers Strike & Litigate Over Employment Classification
Despite the development of automated vehicles creating doubt over truckers' future in international shipping, truckers are an absolutely essential part of the supply chain. Unfortunately, truckers have not often been treated or paid commensurately with their value in the industry or even how much they actually work.
Regular readers of Universal Cargo's blog may remember us posting about truckers strikes at the Ports of Los Angeles and Long Beach in 2015 and 2017. However, even though truckers were striking at the ports, it wasn't the ports that truckers had the problem with.
Their employment classification was truckers' biggest issue.
Truckers felt exploited and cheated out of fair wages and benefits while being forced to take on truck expenses by being classified as independent contractors — what they call a misclassification. Taking the issue to court, truckers had already been awarded millions in lawsuits by the time of the strike in 2017.
However, the companies truckers work for appealed the rulings, and the battle raged on, remaining a huge issue to this day.
Chris Dupin reported last week in American Shipper, "The U.S. Supreme Court has declined to hear an appeal by the California Trucking Association (CTA) of a decision by the 9th Circuit Court of Appeals on the employment classification of truck drivers."
Shippers Liable If They Hire Trucking Companies With Unsatisfied Court Judgments
Even though this battle has been happening right in the supply chain of U.S. shippers importing and exporting goods, it has been relatively easy for shippers to ignore. The sporadic truckers strikes at the ports have had little impact on operations. Even the trucker shortage that has been going on for years now hasn't stopped shippers from getting their goods trucked in and out of ports.
However, this section, especially the last two paragraphs, of Dupin's article should catch shippers' attention:
In January, the office of California's labor commissioner said it had received more than 1,000 port trucking wage claims and issued 448 decisions in favor of the truck drivers with more than $50 million in wages owed since 2011. The vast majority of the cases filed by truck drivers with the labor commissioner's office involve drivers out of the ports.
Under a law (SB 1402) that went into effect this year, the California Labor Commissioner has begun posting a list of port trucking companies with unsatisfied final court judgments, tax assessments or tax liens. Retailers and other businesses that hire companies on the list are jointly and severally liable for future labor and employment law violations committed by these companies.
That means shippers, the customers who contract with the listed motor carriers, will now share civil legal responsibility and civil liability for the full amount found due for unpaid wages, unreimbursed expenses, damages, penalties and applicable interest owed to a driver, the state said.
List of Trucking Companies with Outstanding Judgments
Obviously, shippers should be careful about hiring trucking companies from the California Labor Commissioner's list because doing so could open them up to costly liabilities.
We've pasted the latest list (as of March 26th, 2019) in this blog below, but the Labor Commissioner's Office updates the list monthly, removing companies that have satisfied or settled their court judgments and adding port drayage motor carriers with unsatisfied final court judgments, tax assessments, or tax liens.
The list can be found on the State of California Department of Industrial Relations' website, which states that the list must be updated by the 5th of each month and details the names, addresses, and essential information of the port drayage motor carriers listed.
Of course, when importing door to door through Universal Cargo, we make sure your cargo isn't being trucked by a company that would open you up to this liability.
| | | | | |
| --- | --- | --- | --- | --- |
| | | | | |
| | | | 6602 W GRANT ST, PHOENIX, AZ 85043 | |
| | ACCOLADE MANAGEMENT COMPANY, a California corporation | | 728 West 139th Street, Gardena, CA 90247 | |
| | CLIMAN MOTOR FREIGHT, LLC., A CALIFORNIA LIMITED LIABILITY COMPANY | | 111 W. Ocean Blvd., Suite 400, Long Beach,, CA, 90802 | |
| | CLIMAN MOTOR FREIGHT, LLC., A CALIFORNIA LIMITED LIABILITY COMPANY | | 111 W. Ocean Blvd., Suite 400, Long Beach,, CA 90802 | |
| | CLIMAN MOTOR FREIGHT, LLC., A CALIFORNIA LIMITED LIABILITY COMPANY | | 111 WEST OCEAN BLVD., #400, LONG BEACH,, CA 90802 | |
| | CONTAINER INTERMODAL TRANSPORT, INC. | | 816 N Henry Ford, Wilmington, CA 90744 | |
| | DLS INTERNATIONAL SERVICES, LLC | | 2803 E. 208th Street, Carson, CA 90810 | |
| | EXPEDITED FREIGHT SERVICES, INC. | | 15245 TEXACO AVENUE, PARAMOUNT, CA 90723 | |
| | | | 7800 VIA TORTONA, Burbank, CA 91504 | |
| | | | 10801 Norwalk Blvd., Santa Fe Springs, CA 90670 | |
| | HARBOR CHOICE EXPRESS LTD. CORP. | | 14611 S. Broadway, Gardena, CA 90248 | |
| | HRT TRUCKING, INC., A TEXAS CORPORATION | | c/o Caroline Tseng, agent for service 2525 El Presidio St., CARSON, CA 90810 | |
| | HRT TRUCKING, INC., A TEXAS CORPORATION | | 10820 Westpark Dr., Houston, TX 77042 | |
| | HRT TRUCKING, INC., A TEXAS CORPORATION | | 10820 Westpark Dr., Houston, TX 77042 | |
| | | | 1661 E 32ND ST, LONG BEACH, CA 90807 | |
| | LHB TRUCKING, INC., a California Corporation | | 4223 Independence Ave., South Gate, CA 90280 | |
| | MSTL, INC., A CALIFORNIA CORPORATION | | 14900 SOUTH AVALON BLVD, GARDENA, CA 90248 | |
| | | MSTL, INC., A CALIFORNIA CORPORATION | 1200 W. Walnut St., Compton, CA 90220 | |
| | | | 19300 S ALAMEDA ST, COMPTON CA 90221 | |
| | | | 19300 S ALAMEDA ST, COMPTON CA 90221 | |
| | | | 19300 S ALAMEDA ST, COMPTON CA 90221 | |
| | | | 19300 S ALAMEDA ST, COMPTON CA 90221 | |
| | | | 19300 S ALAMEDA ST, COMPTON CA 90221 | |
| | | | | |
| --- | --- | --- | --- | --- |
| | PEREZ BROTHERS TRANSPORT LLC, a California limited liability company | | 1300 SOUTH ATLANTIC AVE, Compton, CA 90220 | |
| | SPRINT TRANSPORTS INC., a California corporation | | 15902-A Halliburton Road #228, Hacienda Heights, CA 91745 | |
| | | | 1350 Valley Vista, Diamond Bar, CA 91765 | |
| | | | 880 Sunset Place, Diamond Bar, CA 91765 | |
| | | | 1350 Valley Vista, Diamond Bar, CA 91765 | |
| | | | 880 Sunset Place, Diamond Bar, CA 91765 | |
| | | | 2250 E. 69th Street, Long Beach, CA 90805 | |
| | | | 3728 W. McKinley Ave., Fresno, CA 93722 | |
| | | | 3728 W. McKinley Ave., Fresno, CA 93722 | |