What Do Shippers Do When Longshore Negotiations Happen Across the Continent?
Shippers may find themselves uneasy when they realize North American dockworker unions coast to coast will be negotiating contracts at the same time.
As port disruption from labor slowdowns is common during contract negotiations, shippers may feel like they're low on options when the International Longshore & Warehouse Union's (ILWU's) contract negotiations are still dragging on at West Coast ports and the International Longshoremen's Association's (ILA's) contract negotiations throttle up at the East and Gulf Coast ports. After all, shippers have already been diverting cargo through East and Gulf Coast ports to avoid potential labor-related delays at West Coast ones.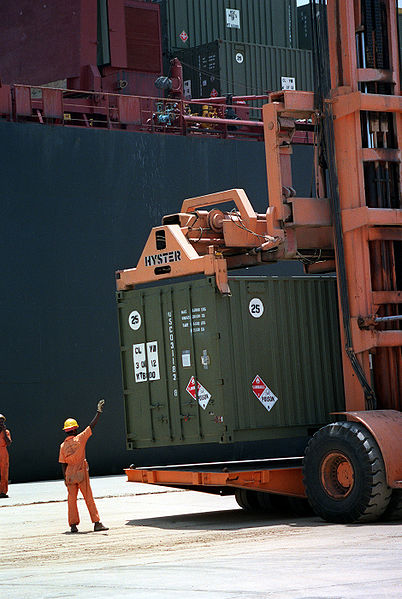 Falling overall shipping demand and diverted cargo have helped mitigate disruption from labor action so far this negotiation cycle. However, if volumes rise during peak season, as they traditionally do, and ILWU negotiations are not resolved (or worse – become increasingly contentious), things could get ugly on the West Coast for shippers.
But if contract negotiations are happening at East and Gulf Coast ports with the ILA, won't there be a similar risk for shippers there? We'll get into that, but shippers should know the ILWU and ILA aren't even the only two dockworker unions in North America that will be simultaneously negotiating.
Longshore Contract Negotiations All Over the Continent
If you were thinking maybe I can import through Canada and avoid ports with labor negotiation risk, think again.
Mark Szakonyi reported yesterday (March 15th) in a Journal of Commerce (JOC) article on all the North American longshore negotiations happening at once:
By the second half of the year, barring any negotiating breakthroughs, there will be six port worker unions in contract talks with waterfront employers, their turf stretching across the North American West Coast and US East and Gulf coasts.

With a remit of Seattle to Southern California, the International Longshore and Warehouse Union (ILWU) has been in formal talks with employers for more than 10 months….

Separately, clerical workers at the ports of Los Angeles and Long Beach are negotiating to replace a six-year contract expiring at the end of June. Talks between the ILWU's Local 63 Office Clerical Unit and employers likely won't conclude until the West Coast longshore workers have a deal, Stephen Berry, lead negotiator for the Los Angeles-Long Beach Harbor Employers Association, told the Journal of Commerce.

With ILWU negotiations dragging on, the International Longshoremen's Association (ILA) sees an opportunity to work with East and Gulf coast employers to hammer out a new six-year deal ahead of the current contract's expiration at the end of September 2024. But talks at the local and coastwide level have been paused, and no formal discussions are scheduled in the near term, according to sources familiar with negotiations.

Even so, ILA President Harold Daggett has expressed confidence in swiftly negotiating a 2024 contract with the US Maritime Alliance, similar to what the union did in 2018, but wage demands could delay an early settlement. At the local level, longshore and maritime employees are said to be looking into stricter policies regarding absenteeism. A multiyear deal could help solidify cargo shifting away from the US West Coast due to labor uncertainty there coupled with improved infrastructure along the East and Gulf coasts….

In British Columbia, negotiations between ILWU Canada and employers at the ports of Vancouver and Prince Rupert have just begun. In beginning formal talks in early March, both sides were still far apart on wages, according to two sources familiar with discussions. Based on past contract cycles, it could take 16 to 18 months to hammer out a deal.

…

At Montreal, Canada's second-busiest container port, employers and port workers will be under pressure to begin negotiating a new contract to replace the existing one expiring at the end of this year. The existing deal — forced into place via federal arbitration at the end of 2022 — has just one year left, given that the prior contract expired at the end of 2018 and the new one is retroactive.

Labor and employers at Halifax, meanwhile, have been negotiating a contract to replace the three-year deal that originally expired at the end of 2020.
ILA Negotiations a Positive
The above certainly contains enough longshore contract negotiations to make any importer or exporter uneasy. However, it's not as bad as it sounds. In fact, the ILA negotiations can even be looked at as a positive for shippers. That's because the negotiations that started between the ILA and the United States Maritime Alliance (USMX) are early talks. ILA's master contract doesn't expire until September of next year.
The pause in contract talks between the ILA and USMX is very different from the stalls we've seen in the contract negotiations between the ILWU and the Pacific Maritime Association (PMA). The ILWU has been working without a contract since July 1st of last year. Without a contract, there is little to protect the ports and, of course, shippers from labor strikes or slowdowns.
Traditionally, the ILA (like the ILWU) has been against reaching a new contract before the previous one ends. As we've talked about in previous posts and alluded to above, that increases the unions' leverage weapons of slowdowns, strikes, and threats of strikes. In fact, one of the biggest storylines I covered in my early years of writing about international shipping over 10 years ago was an ILA strike watch in the lead-up to Christmas 2012, which wasn't resolved until February of 2013.
ILA contract negotiations have been less dramatic since then. In part, that's due to how disruptive the 2014-15 ILWU contract negotiations were. With imports not making it to shelves in time for the holiday shopping season and agricultural exports rotting on the docks, the contentious '14-15 negotiations and labor action around them cost the economy billions and left many shippers bitter. It was an opportunity that East and Gulf Coast ports and the ILA seized upon.
They moved toward early contract talks, working on new or extended contracts before expiration to gain and retain market share. It was a smart move. And these early talks happening more than a year before the current contract expires aim to figure out tricky negotiation points to be able to work through them before the current contract expires.
Paul Berger reported in a Wall Street Journal article:
"We're not doing this for practice, so the intention is to get it done," said John Nardi, president of the Shipping Association of New York and New Jersey, which represents ocean carriers and terminal operators at the East Coast's busiest port.

…

[James McNamara, an ILA spokesman] said the aim was to resolve or identify local issues by the middle of February so that the ILA can move on to negotiating a master agreement with the United States Maritime Alliance, which represents ocean carriers and terminal operators across Gulf Coast and East Coast ports….

…

Shipping industry officials say the talks covering Gulf Coast and East Coast ports face fewer stumbling blocks.
Meanwhile, investment continues to be poured in to East Coast ports and infrastructure to strengthen their ability to handle more import volume.
Conclusion for Shippers
Ultimately, even with contract negotiations happening from coast to coast, shippers are still safer choosing East and Gulf Coast ports with discretionary cargo. There is much more risk with the ILWU negotiations than there is with the ILA negotiations right now.