12 Figure Profits for Carriers? Depends on How Peak Season Plays Out
A couple months ago, we blogged about carriers making billions with these high freight rates shippers are being forced to choke down. Well, that was nothing. Wait until you hear this….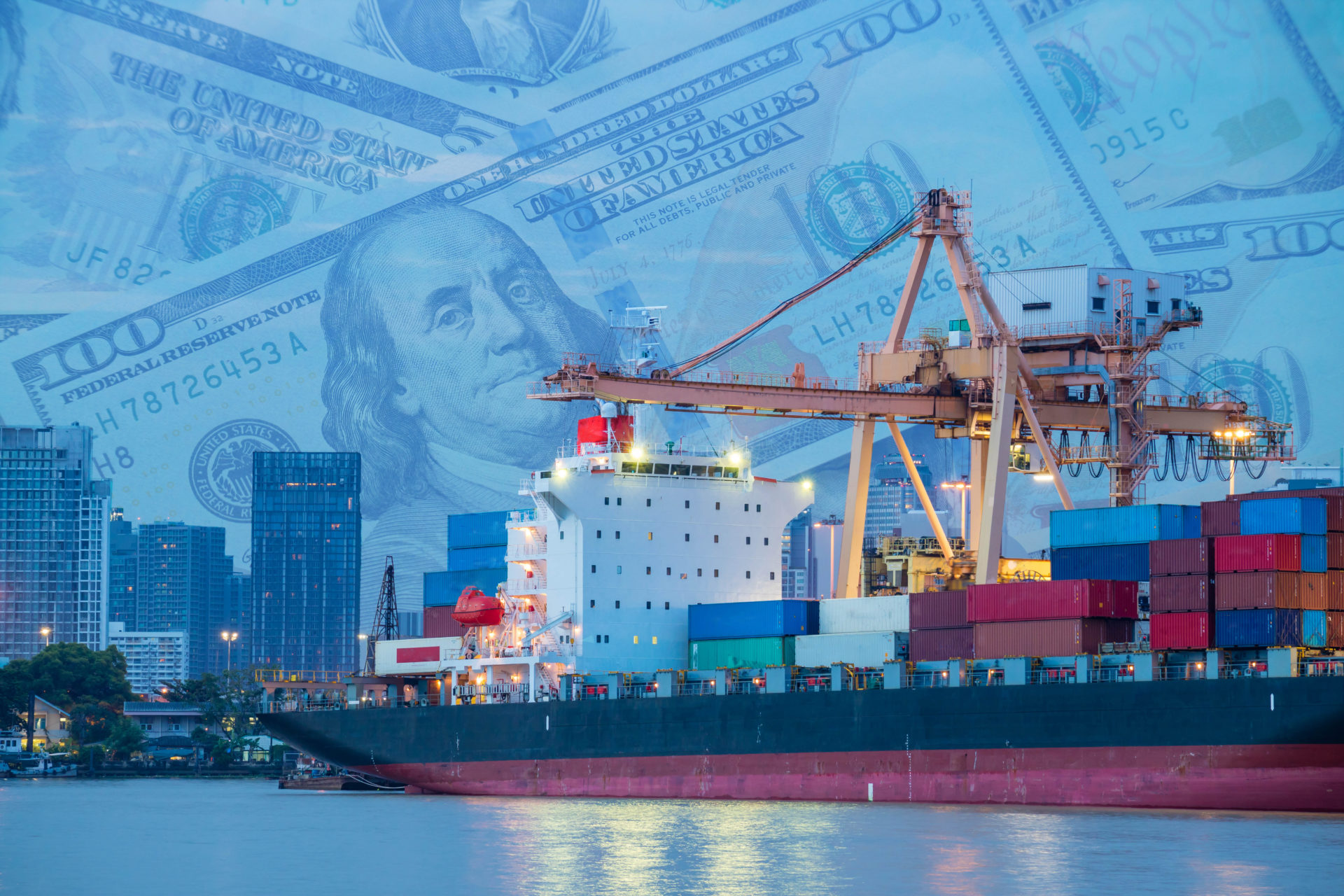 If ocean freight carriers walk away from 2021 with $100 billion in profits, it wouldn't be surprising according to maritime research company Drewry…. It's Miller time. Yes, owners of shipping lines probably are or will be clinking celebratory drinks; however, by "it's Miller time," I actually mean it's time to share some reporting by Greg Miller published in an American Shipper article. Besides, carrier owners are probably drinking something much more expensive than Miller Lite. Miller reported:
On Monday, U.K. consultancy Drewry predicted that container shipping lines will post aggregate earnings before interest and taxes (EBIT) of $80 billion this year, and "if freight rates surpass expectations in the remainder of the year, we would not be surprised to see an annual profit line in the region of $100 billion."
And why wouldn't freight rates surpass expectations? Isn't that what they've been doing for the last year?
Shippers don't have to be told that freight rates are incredibly high. Freight rates have done almost nothing but grow and shatter records for the last year. We did have a few months earlier this year when freight rates held pretty steady (at right about record highs). Most international shipping analysts before and during that period predicted rates would start coming down. Nope. Instead, rates went right back to climbing.
Will Freight Rates Continue to Grow for the Rest of 2021?
Now, it seems that all the analysts think rates will continue growing for the rest of the year. On Tuesday, Universal Cargo published a guest blog post from economist John Nicks, in which he gave reasons global shipping costs would continue to rise.
Never being afraid to buck trends, I still think we could see rates drop this year; however, we have to get through the peak season first. Normally, August is thought of as the first real month of the peak season, but 2021's peak season is already well under way. When I made predictions for this year's peak season back in May, I predicted it would fizzle early. I may be the only one making that prediction, however. Some international shipping experts are still talking as if the peak season hasn't begun because we're still only in July.
If you want vogue predictions, consider ones like that of George Griffiths, editor of global container freight at S&P Global Platts. In his American Shipper article, Miller quoted Griffiths:
"I would now be surprised if we saw any significant downside before the end of this year," said Griffiths.

"The demand we're seeing at the moment is completely unprecedented and we haven't actually hit peak season yet. Everyone's planning a long way ahead, which is why we're already seeing people front-load shipments ahead of Christmas. For the next quarter, we're expecting rates to stay pretty bullish if not rise further — and certainly not tumble from the point they are now," said Griffiths.
It is the front-loading that Griffiths speaks of that made me predict the peak season would start early and not be as strong at the end. I, of course, could be completely wrong. Though not about the peak season starting early. That has already happened. While it makes sense that if shippers front-loaded peak season shipping, there would be less cargo volume left to be shipped at the end of the peak season.
Still, there are factors that could keep volume high all the way through to the end of October and even beyond.
Reasons Peak Season Could Sustain Itself Despite Being Front-Loaded
One factor is congestion. U.S. ports have been incredibly congested for months, dealing with month after month after month of near-record to record-high cargo volume. The slowed movement of cargo through the ports could spread cargo volume out for weeks, giving a prolonged effect to the peak season.
Another factor is carriers' propensity for rolling cargo to later sailings. The incredible amount of unreliability from carriers is part of why shippers are doing so much front-loading. Shippers want to make sure they have their goods in time for the holiday shopping season. But who doesn't think carriers will continue rolling cargo back during the peak season, also giving a prolonged effect.
A third factor is simply the momentum of spending. U.S. consumers have increased their buying of goods over the pandemic. Despite factors like inflation and reopenings allowing a percentage of spending to move back to services, entertainment, and travel, patterns of behavior – certainly not excluding buying things – are hard to break away from. If spending on goods remains high or just retailers' expectation of consumer spending remains high, shippers will continue to keep import volumes high. Of course, expectations for Christmas and holiday spending remain optimistic.
Looking to the Future
For carriers to actually hit $100 billion, not only does the peak season need to remain strong through its traditional end but continue in an exceptional way, much like it did last year. We'll have to watch how the peak season goes.
Unlike Drewry, I would be surprised if carrier profit made it all the way to twelve figures. However, as I've warned about for years, carriers are now able to control capacity and therefore freight rates because of how they've shrunk competition in the industry, largely through the forming of alliances. While I think freight rates could still drop this year, I don't think carriers will allow them to drop too far.
Already, the billions carriers have been making has wiped out between a decade and two of struggles when capacity did get out of hand, outpacing demand, causing freight rates to plummet to unsustainable lows. Plummeting rates against out of control capacity was especially true during the last decade.
In the next blog, I'll get into outlooks for 2022 and beyond. As a bit of a preview, the experts mentioned above, along with others, don't have predictions that are likely to make shippers happy. Perhaps, however, it will give shippers a glimmer of hope to know that all these experts have been wrong before. Griffiths is quoted as admitting being incorrect in Miller's article:
"I hold my hand up. I was one of the people who thought rates would come down and I wasn't alone," said … Griffiths… "I had thought rates would come down after Chinese New Year. Here we are six months later and rates are still high and actually increasing.
There is also some hope for better freight rate days to come, despite gloomy expert forecasts, other than the experts have been wrong before, but we'll save that for next time…