2 News Stories Affecting Freight Trucking – eHighways & Uber Freight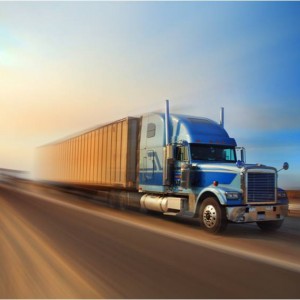 Trucking, obviously, is crucial to the supply chain and international shipping as a whole. Therefore, when there's news that affects the trucking industry, it also affects the international shipping industry, and we share it with shippers here.
Whether that's the trucker shortage problem, which came to the international community's attention in 2014; the truckers strikes at the Ports of Los Angeles and Long Beach, caused by truckers dissatisfaction over employers' "misclassification" of truckers as independent contractors; or automated trucks threatening to push truckers out of the industry all together, we're here to keep you up on what's happening.
Right now, there are two more big headlines that majorly affect trucking and, therefore, international shipping.
Electric Highways for Trucks
Check out this video:
Some may be wondering exactly what it is they're looking at in that video. It's an electric highway for trucks, also known as an eHighway.
You want greener shipping and less greenhouse gas emissions from trucks? eHighways provide that.
Hybrid trucks can extend power couplers, as shown in the video, and drive on electric power thanks to this technology developed by Siemens.
Published by Digital Trends, Trevor Mogg wrote an excellent article on these eHighways that shares where these eHighways are and soon will be:
Following a successful trial in Sweden, the system is now up and running on a 1.2-mile (2 km) stretch of road near Stockholm, while there are also plans to try it on several roads around Los Angeles.

Now Germany is getting interested, with Siemens announcing a plan to install the system on a 6-mile (10 km) stretch of the nation's autobahn near Frankfurt.
It will be worth watching how well this technology catches on and spreads across trucking routes throughout the world. Perhaps this technology could help the Ports of Los Angeles and Long Beach reach their zero emissions goals in cargo handling machinery and trucks.
Uber Freight Successfully Expanding
At the beginning of 2016, we blogged about UberRUSH, a commercial service from Uber that had the potential to be developed into a freight trucking service in the international shipping industry.
Well, that development has happened. Uber launched Uber Freight a few months ago.
Trucks.com posted an article by Michelle Rafter in May outlining Uber Freight's launch:
After months of operating in stealth mode, the San Francisco company best known for its ride-hailing service took the wraps off Uber Freight, a cloud-based, on-demand, full truck-load freight brokerage on Thursday.
Here's the video Uber put out announcing Uber Freight's launch:
Introducing Uber Freight | Uber Freight
Looks a lot like Uber's app based taxi service, right?
Since its launch, Uber Freight has been gaining ground. Mariana Cid De Leon Ovalle writes in BOSS Magazine:
Despite only launching three months ago, the company is already expanding to new markets.

This month, the company started actively marketing to shippers and drivers in the main metropolitan areas of California, Arizona, the Chicago–Midwest region, Georgia, South Carolina, and North Carolina.

"In the last few months, we've heard from drivers that they want more loads in more places," saidBill Driegert, Director of Uber Freight. "These new areas represent where drivers like to run."
Many other startups have attempted this app-based approach to freight trucking, but none of them have the name recognition of Uber. Very quickly, we could see Uber change the freight trucking industry just like it changed the taxi cab industry.