Airliner Suspends Air Cargo Flights and Port of Los Angeles Threatens Big Fees Again
There are two news stories worthy of shippers' attention today. The first pertains to air freight while the second has to do with ocean freight. On the air side, we have a story about suspended air cargo flights by a major airline while on the ocean freight side, we have the Port of Los Angeles threatening big new fees. Yes, for our regular blog readers, this is a here we go again situation. As you'll see, these fees are very similar to ones they kept threatening and delaying through the final months of 2021.
Air Freight Story: Cathay Pacific Suspends Cargo Flights for a Week
The air freight story is bigger (probably), so we'll start with it. Cathay Pacific, a major airline for transporting cargo, has suspended all cargo flights for a week because Hong Kong extended the quarantine period for air cargo crews, reducing the number of available pilots for the company.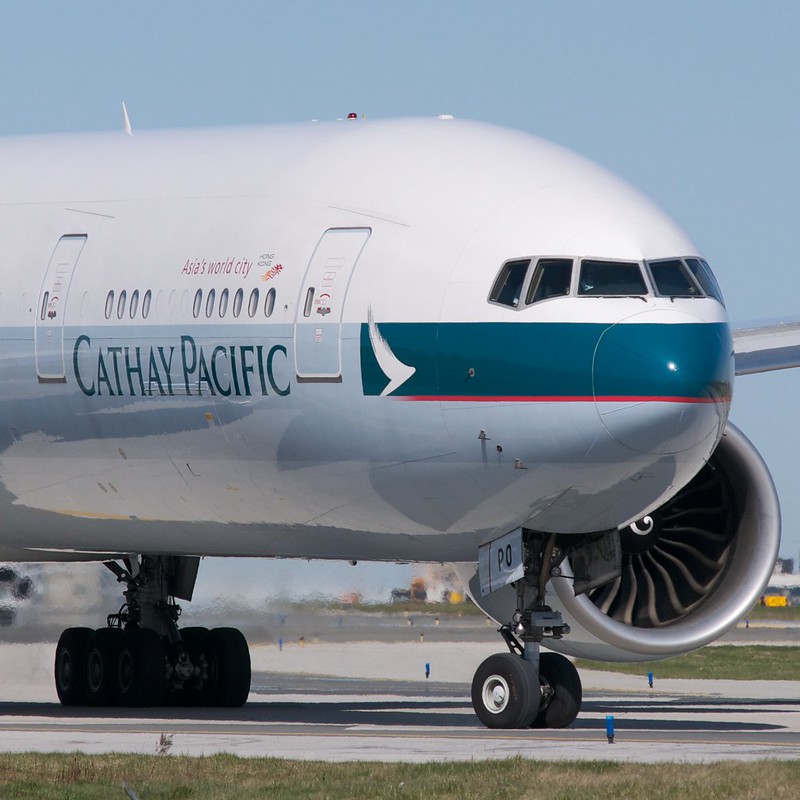 Eric Kulisch provides details in an American Shipper article:
Cathay Pacific has suspended all long-haul freighter and cargo-only passenger flights for a week after Hong Kong authorities extended the quarantine period for arriving air cargo crews from three to seven days, the airline confirmed.

The decision is another gut punch to an airline reeling from a massive contraction in passenger business because of strict COVID-19 measures in the semiautonomous city and represents a loss of significant cargo capacity for shippers faced with tight supply approaching the export rush ahead of Chinese New Year in one month.

The extra quarantine period reduces the number of available pilots, making it difficult for Cathay to operate its normal flight schedule.

The South China Morning Post, which broke the news about Cathay's grounding of the cargo fleet, said health officials tightened the quarantine requirements for air crews after a Cathay pilot tested positive for the coronavirus five days after returning to home base. Under the health protocols, crews must now stay in a designated hotel for seven days.

"In light of additional and more stringent quarantine requirements for Hong Kong-based cargo crew, Cathay Pacific Cargo will pause all long-haul (trans-Pacific, Europe, Southwest Pacific, Riyadh and Dubai) freighter and cargo-only passenger flights with immediate effect for a period of seven days, up to Jan. 6," Cathay Pacific said in a statement shared with FreightWaves. "We sincerely apologize for the disruption caused. We will be working with customers to mitigate the disruption as much as possible."

The airline didn't rule out the possibility that the suspension of cargo operations could be extended, depending on what stance authorities take in the coming days.
Continuation of Covid Fear Interrupting International Shipping
Once again, this is an instance of reaction to a positive Covid test creating disruption like we saw when Chinese authorities shut down a major terminal at the Port of Ningbo after a single positive Covid test.
While the extension of Hong Kong's quarantine period seems like overkill to many, this situation is probably not as egregious an overreaction as was the Chinese terminal shutdown. Nor is it as extreme as China's unhelpful Covid Zero policies in general, which have had returning Chinese seafarers stuck in quarantine for two month periods.
Cathay Pacific has recently had other positive Covid tests around flights to Hong Kong – even leading to the company firing a couple of its aircrew – so it seems there is more playing into the situation of the airline suspending cargo flights than Hong Kong's extended quarantine and one lone positive test.
Kulisch continued in his article:
In a separate statement issued early Friday morning, Cathay Pacific said five of its aircrew recently tested positive for the omicron variant during their testing and isolation period following their return to Hong Kong and will be penalized for violating company safety rules. Two individuals were subsequently terminated on Saturday.

"Regrettably, our investigation into these cases has indicated a serious breach of protocols by some of those individuals. Failure to comply with medical surveillance regulations will lead to disciplinary procedures," the statement said. "The actions of these individuals are extremely disappointing, as they undermine the otherwise exemplary dedication and compliance shown by our over 10,000 aircrew. Cathay Pacific is acutely aware of the critical importance of complying with anti-pandemic measures both in Hong Kong and overseas, and apologizes for the inconvenience and disruption caused by these noncompliant cases. Cathay Pacific will continue to work closely with the Transport and Housing Bureau as well as the health authorities to reinforce public health protection."
It's hard to judge these fired individuals' actions without knowing the details. The rules imposed upon them could have been unreasonable or unjust. It's possible they're being used as skapegoats in their firings or being made examples of to induce fear in other employees to comply with unreasonable or unjust rules. It's also possible they egregiously broke reasonable rules not only of the airline but also of Hong Kong authorities that could have contributed to Hong Kong extending the quarantine period for cargo crew members.
We do know Cathay Pacific is forcing employees to make mandated medical decisions when it comes to Covid vaccines at the threat of losing their jobs, which could also have contributed to their shortage of available pilots. Kulisch reports:
All Cathay crew members are fully vaccinated and subjected to multiple tests after every flight. The company said it is also requiring all eligible cockpit and cabin crews to receive a third dose of COVID-19 vaccine.
Omicron Response Worse than Variant
Unfortunately, the media and many in positions of governmental power continue to ratchet up fear with the omicron variant of Covid. While they emphasize the increased transmissibility of the variant, they tend to leave out or bury its much, much lower virulence. Reports put omicron at 65-80% less likely to cause hospitalization than previous strains of the virus. Omicron is extremely unlikely to land someone who contracts it in the hospital, let alone kill them.
The Wall Street Journal (WSJ) reports the death rate of omicron is similar to that of the flu when looking at numbers in South Africa, where the variant likely began. Of course, that's not even the real death rate but taken from only actual known cases of the variant. More than 90% of people who contract omicron may show no symptoms according to the Institute for Health Metrics and Evaluation at the University of Washington's School of Medicine Director Dr. Chris Murray, meaning the actual death rate is incredibly smaller than the 0.2% rate the WSJ referred to as "barely higher than the flu."
Still, as long as the media and leaders emphasize the fear end of the spectrum, we can expect continued disruptions to businesses and people's lives. As we've been seeing for the last two years, international shipping and logistics get particularly negatively impacted.
Ocean Freight Story: Port of Los Angeles Threatens Huge Fees on Empty Dwelling Containers
The Port of Los Angeles is back to threatening fees on shipping containers sitting on its congested docks. This time, however, the focus is on empty shipping containers that have been returned to the port rather than the full ones waiting to leave it. That, and it appears to be only the Port of Los Angeles instead of in conjunction with its sister port of Long Beach threatening the fees this time, seem to be about it when it comes to differences.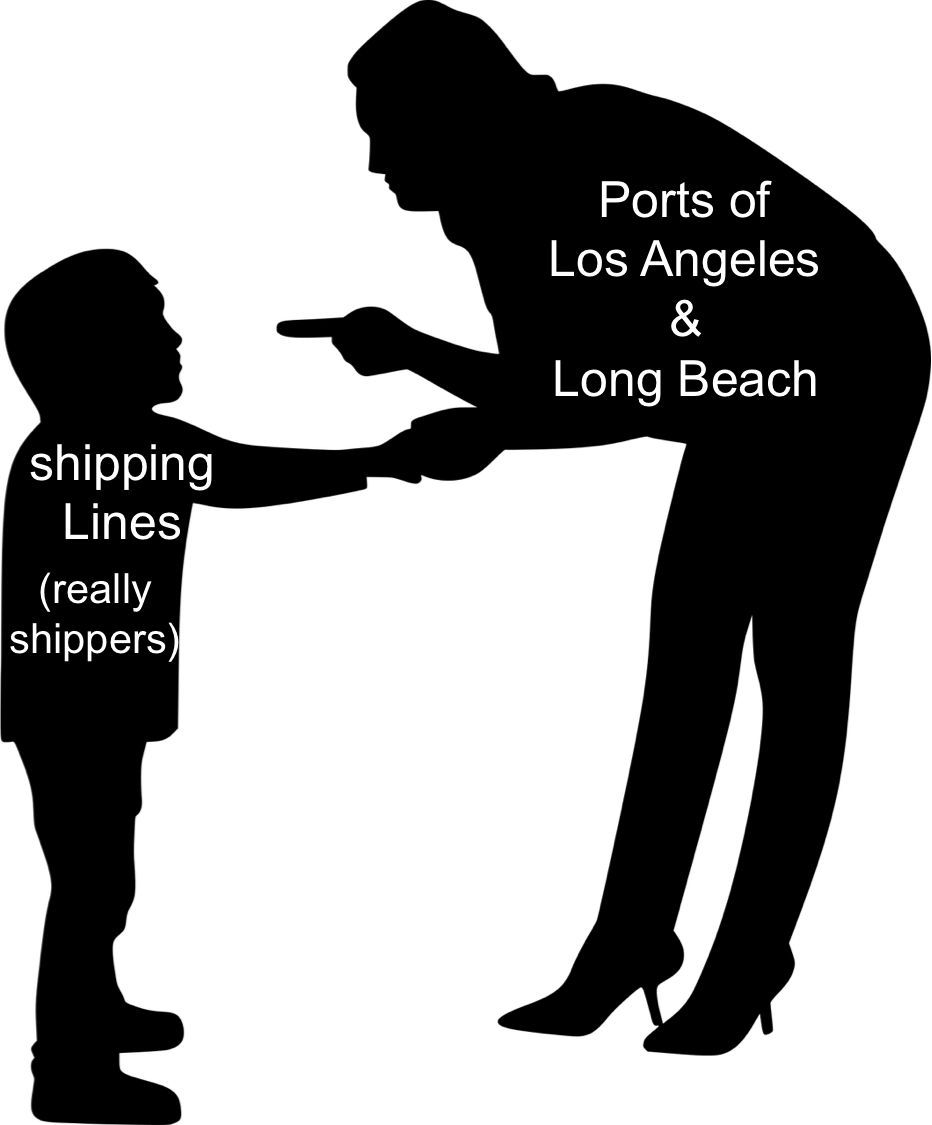 Universal Cargo's blog published several posts about the previously threatened fees – which were of an identical amount to these new ones being threatened. Over and over again, the ports held off on actually implementing the fees, citing a reduction in long-dwelling containers. While they did seem to be having an effect in reducing dwelling containers at first, as the threats became less and less likely to ever materialize, their effects stalled and turned out to be less effective than advertised by the ports and the Biden administration.
Unfortunately, the effect of whatever reduction of long-dwelling containers the threat of insanely high fees had on overall congestion at the ports was minimal at best.
Still, the Port of Los Angeles seems determined to go through this whole fee threat process all over again with empty containers. Eric Johnson reports in a Journal of Commerce (JOC) article:
The Port of Los Angeles on Thursday said it plans to begin charging container lines a fee next month for any empty boxes that dwell at the port's terminals for nine days or longer.

…

Under the new empty box policy in LA, ocean carriers would be charged $100 for an empty container dwelling for nine days, increasing in $100 increments per container per day until the container leaves the terminal. Implementation of the fee would be at the discretion of the port's executive director, Gene Seroka.

The Los Angeles Harbor Commission will vote on the empty container fee proposal at its Jan. 13 board meeting.
We'll see if the Port of Long Beach joins in on this threat of fees. If the fees ever do become more than threats and are implemented on carriers, you can be sure that carriers will find a way to pass those costs off on shippers.