60 Tips from 20 Experts on Importing from China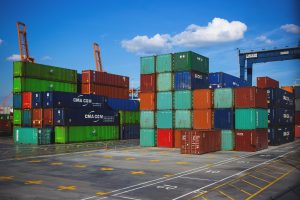 I was recently asked to contribute my top 3 tips about importing from China for a big list of advice to help new shippers to, well, import from China.
Since at Universal Cargo we really care about helping shippers succeed, I couldn't say no.
The list of advice contains 60 tips from 20 experts about importing from China compiled by Bansar, a China-based freight forwarder.
The list strikes a nice balance between professionals who work in the international shipping industry and successful entrepreneurs who import goods from China to sell through online platforms like Amazon and eBay and coach others in doing likewise.
A couple of experts on the list of 20, like assurance and quality control expert Renaud Anjoran, actually live in China.
Anjoran gave excellent tips relating to risk and production of goods in China. But his tips are just the tip of the iceberg when it comes to good pieces of wisdom for new shippers.
The list's tips include advice on picking suppliers, making deals, being culturally aware, and protecting your brand as well as things like understanding laws, taxes, and customs that affect your shipping.
I also noticed that more than one person brought up the importance of using and understanding Incoterms in their tips. While I didn't bring them up in my tips, Incoterms are important for international shippers. As such, we have a whole blog and video series overviewing and defining Incoterms:
What's the Deal With Incoterms?!
Incoterms Definitions Part 1: EXW, FCA, FAS, FOB
Incoterms Definitions Part 2: CFR, CIF, CPT, CIP
Incoterms Definitions Part 3: DAT, DAP, DDP
All Incoterms Made Fast & Simple in New Video Series
The three tips I contributed to the list are:
Tip 1:
Make sure your Chinese manufacturers/suppliers are reputable. Research who you're buying products from. In fact, ordering sample products first is a good way to make sure you're getting something of quality from them before you order a big shipment of something you won't be able to sell, won't feel good about selling, or that will hurt your reputation.
Tip 2:
Form relationships with Chinese manufacturers/suppliers. Most ideally would be making a trip to China to meet business partners/potential business partners in person. However, forming a relationship beyond just ordering goods from Chinese business partners (even through emails and phone calls) will help you get better deals, be prioritized over other customers, and even have access and opportunity for more products and cooperation than you might otherwise receive.
Tip 3:
Choose an experienced freight forwarder that makes customer service a priority. Your freight forwarder makes the entire shipping process go smoothly—if they know what they're doing. If they don't have the proper experience, not only will they be unprepared for the many issues that can pop up during the international shipping process, but they can also create costly problems for you. And if their communication and customer service is lacking, you could end up in the dark through the entire shipping process.
That gives you three of the 60 tips on the list. You can click here to read the other 57.