Top 10 International Shipping News Storylines of 2021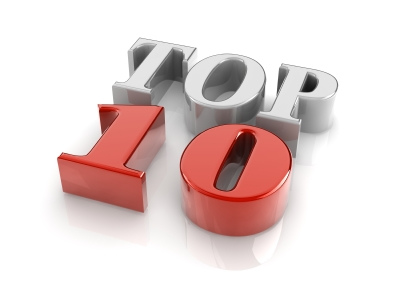 Top 10 List
This will be the last blog I post in 2021, so I can spend the holidays with family. What better time to do a look back at the year's top international shipping news stories?
This year, stories didn't tend to be one-off events, but rather ongoing storylines. Inspired by the great Late Night host David Letterman, we'll count down those storylines from 10 to 1. Feel free to let us know in the comments if you think I got the order wrong or left something out that should have made the list.
#10 – Ocean Shipping Reform Act of 2021
This will likely be a bigger storyline in 2022, since the story – as Karen Carpenter would say – has only just begun. Thus, it sits at number 10 on our list of top international shipping news storylines of 2021. However, it's still a big deal. Shippers have been begging the FMC, Congress, and even the president to do something about unfair practices in the international shipping industry. Here are a couple examples:
Posted March 2, 2021:
Posted April 20, 2021:
Usually, shipper complaints seem to fall on def ears. But in 2021, Congress actually listened and, more amazingly, took action.
In a rare bipartisan effort, the House of Representatives quickly and overwhelmingly passed the Ocean Shipping Reform Act of 2021. The bill isn't without criticism from the shipping industry, but it has advocates working within the industry too. If the bill makes it through the Senate, you can expect quite a few blog posts on the topic in 2022.
Last week, Universal Cargo shared the full text of the bill in our blog:
Posted December 16, 2021:
#9 – New Normal Narrative
I've come to hate the phrase "new normal." Not only has it been used to try to get people to accept abnormal practices as normal and not resist intrusive government overreach into their lives, but the phrase has made it into the international shipping vernacular too.
There are probably few phrases I've read more in international shipping articles in 2021 than "new normal." In international shipping it has been used to refer to carrier manipulation of capacity, made possible by carrier alliances, high freight rates, and even on occasion of port congestion.
Here's a post on the subject from earlier this year.
Posted April 15, 2021:
#8 – Dockworker Unions Fight Automation
This is an international shipping storyline that probably didn't get enough attention in 2021. On both the east and west coasts, the dockworker unions have continued their fight against automation at the ports this year.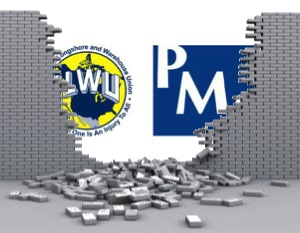 The International Longshoremen's Association (ILA) and International Longshore & Warehouse Union (ILWU) have long fought automation at the ports, which has resulted in less efficient ports in the U.S. compared to others around the world and contributed to the terrible congestion U.S. ports have suffered throughout 2021. Spoiler alert: that congestion storyline will appear on this list.
The ILA put a stranglehold on a Port of Charleston terminal over automation, causing containerships not to call on it. The ILWU opposed automation at Total Terminals International at the Port of Long Beach, which was talked about in the "3 International Shipping News Stories Shippers Should Know About" post linked to below.
This issue of dockworker unions fighting automation could become a much bigger storyline in 2022. The ILWU master contract is set to expire and negotiations are expected to get ugly over this very issue. When dockworker union contract negotiations get contentious, serious port congestion is often the result, so that's exciting for shippers who have suffered through more than a year of severe congestion at the ports.
Posted May 6, 2021:
Posted May 20, 2021:
Posted on August 24, 2021:
#7 – A Series of Disruptions Hit the Supply Chain
The supply chain has been in the news a great deal toward the end of of 2021. But it's suffered problems all year long – and not just of the port congestion variety. There have been a series of disruptive events, slowing cargo and making congestion worse. On top of COVID protocols limiting productivity at the ports, there have been partial port shutdowns and rolling factory shutdowns in China among other disruptive events.
Here are a few posts about such disruptions:
Posted June 22, 2021:
Posted June 24, 2021:
Posted September 28, 2021:
Posted March 25, 2021
#6 – Megaship Clogs the Suez Canal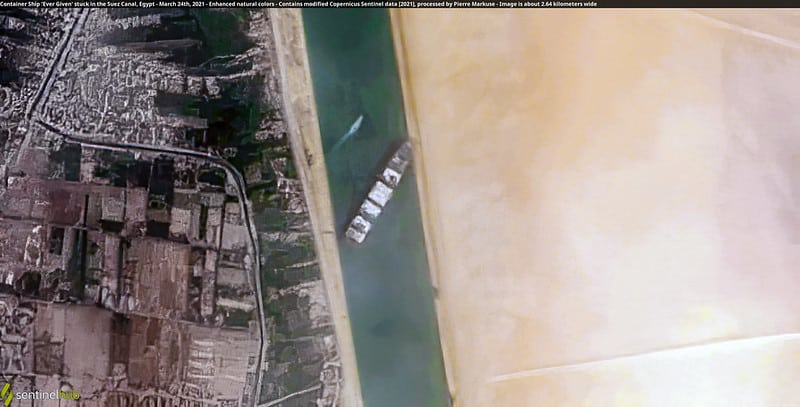 This storyline could be part of the previous item, but the story captured mainstream attention so fully, it deserves its own place on this list. The Ever Given is one of the largest containerships in the world. So it was a sight to see it stuck sideways in the Suez Canal.
Not only was it a majorly disruptive event for international shipping, rippling across the world's supply chains, but it also inspired many memes. My favorite meme was Austin Powers trying to turn it around in Dr. Evil's too narrow underground hallway because that was also my first thought when I saw images of the ship turned sideways in the canal.
Posted March 25, 2021:
Posted March 30, 2021
#5 – China's Heavy-Handed COVID Policies Make Things Worse
China's Covid Zero policies had them shutting down major port terminals at the drop of a hat. Or rather, at the drop of a single positive Covid test. I wish they had this kind of caution when it came to experimenting on or enhancing coronaviruses in laboratories. Their policies also create problems for ships changing crews, forcing many ships to reroute. Overall, China's Covid policies have added to supply chain problems without creating any real benefits.
Here are some posts on the storyline:
Posted August 12, 2021:
Posted August 19, 2021:
Posted November 30, 2021:
#4 – Ocean Freight Carriers Make Billions and Billions
This storyline requires little explanation. Since the pandemic hit last year, ocean freight carriers have cashed in to the tune of billions and billions of dollars. High demand, capacity manipulation, and skyrocketing freight rates are all good news for carriers. It's quite the turnaround for these massive companies that for years struggled with overcapacity and profitability.
The only ones likely making more money than ocean freight carriers over the last year are pharmaceutical companies that sell Covid vaccines. 'Nuff said.
Posted May 4, 2021:
Posted July 8, 2021:
#3 Major Retailers Charter Ships Exclusively for Their Own Goods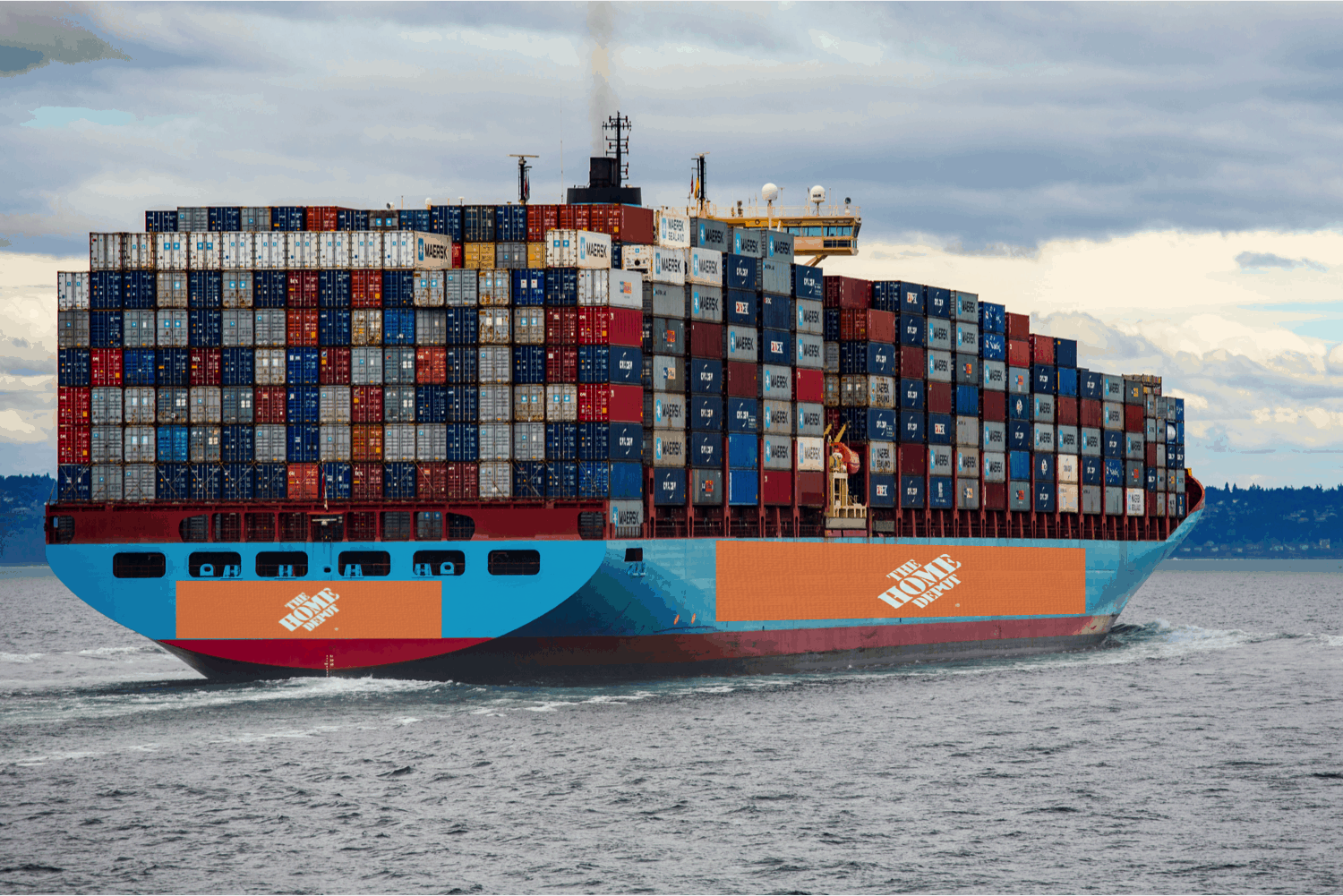 Delays, congestion, high freight rates, cargo getting rolled over to later sailings, carriers not honoring contracts, and trouble getting space on ships had shippers so desperate that a trend started with major retailers big enough to follow it. They started chartering whole ships exclusively for their own goods. Home Depot was the first I remember doing it, but the practice soon caught on.
Here are some related posts:
Posted June 15, 2021
Posted August 31, 2021
Posted September 9, 2021
#2 – Sky-High Freight Rates
For shippers, freight rates have been outrageous the entirety of 2021. Rates started the year unbelievably high, and outside of occasional moments of holding fairly steady and the rare small decline, rates have mainly just climbed and broken more records.
Obviously, as is clear from earlier in this list, ocean freight carriers love these high rates. They're raking it in. Overall though, I would say these astronomical freight rates are bad news for businesses and consumers in an economy already being choked by out-of-control inflation and suffocating overregulation fueled by fear and power grabbing in the midst of a pandemic.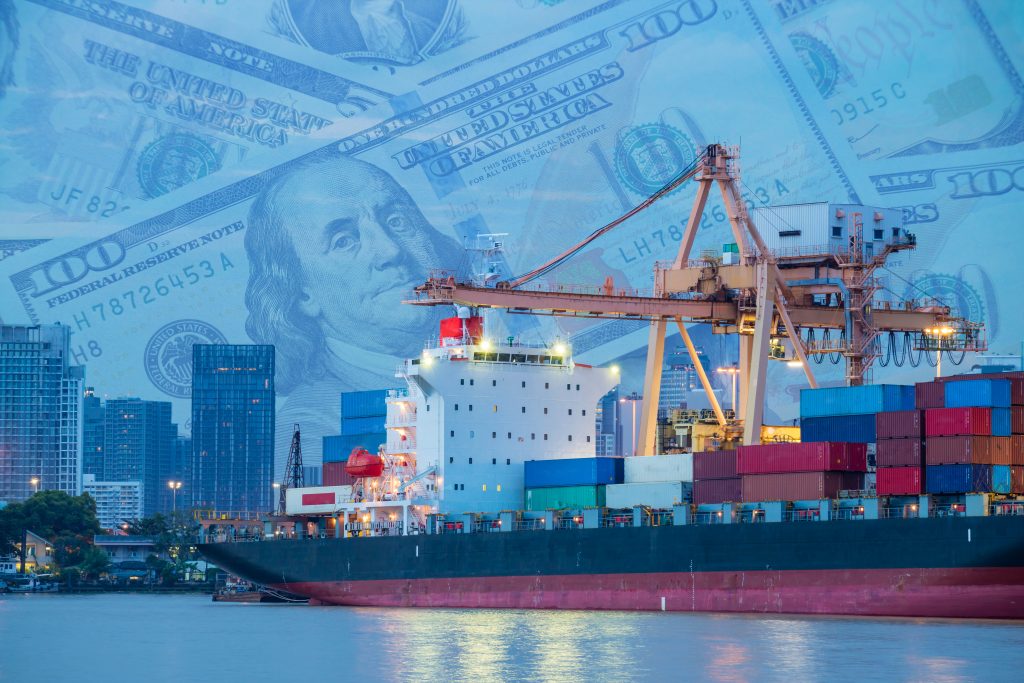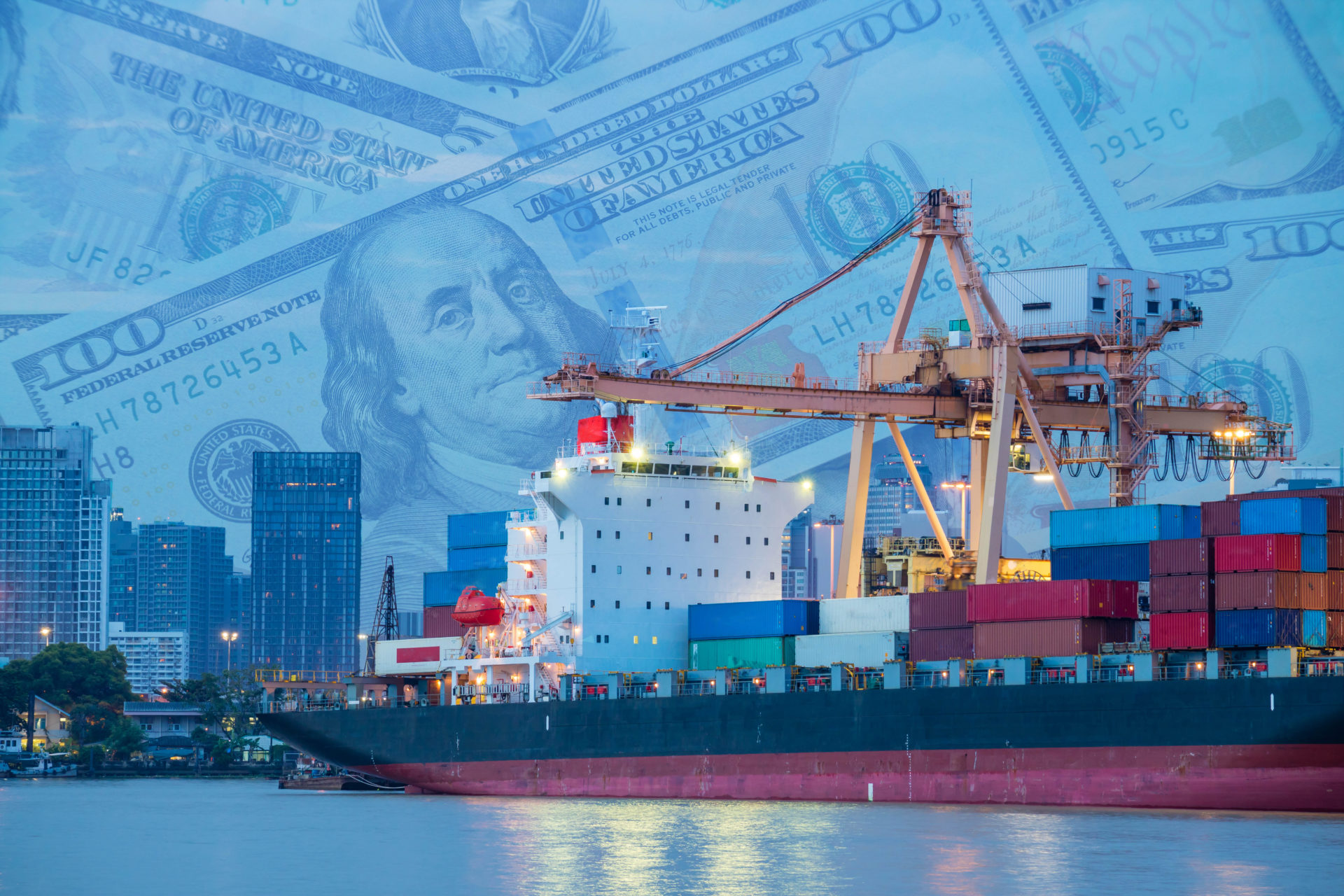 Here are posts you can revisit from over the year to tell the story of 2021 freight rates.
Posted January 7, 2021:
Posted April 6, 2021:
Posted April 13, 2021:
Posted March 23, 2021:
Posted April 22, 2021:
Posted April 29, 2021:
Posted May 11, 2021:
Posted May 18, 2021:
Posted June 24, 2021:
Posted December 14, 2021:
#1 – Port Congestion
I think it would come as no surprise to anyone that port congestion is the number one international shipping news storyline of 2021. It may come as a surprise to many outside the industry – certainly not to regular readers of this blog – that this has been a problem literally all year long.
The supply chain disruption at the ports became a major political talking point but only just recently – probably because it helped push the news cycle away from President Biden's disastrous pull-out from Afghanistan, the crisis at the southern border his administration has fostered, and terribly underperforming economic numbers – for some of which the supply chain has been used as a scapegoat.
Here in Universal Cargo's blog, we've been talking about the port congestion before 2021 even began. However, let's stick just with this year. Pulling headlines from a handful of our blogs over the year tells the story of port congestion. Unfortunately, this storyline still isn't over. Port congestion is still bad.
Posted January 14, 2021:
Posted February 11, 2021:
Posted March 11, 2021:
Posted March 9, 2021:
Posted June 1, 2021:
Posted June 8, 2021:
Posted September 23, 2021:
Posted October 14, 2021:
Posted October 19, 2021:
Posted October 21, 2021:
Posted November 2, 2021:
Posted November 18, 2021:
Posted November 22, 2021:
Posted December 7, 2021:
Posted December 10, 2021: