FMC Investigating Detention, Demurrage & Per Diem Charges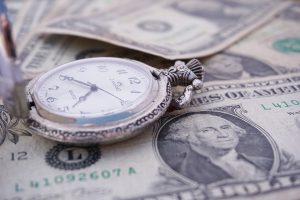 The Federal Maritime Commission (FMC) has launched an investigation into detention, demurrage, and per diem charges. And the shippers rejoice.
Eric Johnson reported in American Shipper:
The Federal Maritime Commission (FMC) on Monday voted to launch an investigation into the liner carrier industry's practice of assessing detention, demurrage, and per diem charges.

The investigation, headed by Commissioner Rebecca Dye, relates to a petition filed in December 2016 by a coalition of shippers, associations and trucking organizations. The petition asked the FMC to adopt a policy to restrict ocean carriers' ability to assess what the coalition deemed unreasonable detention, demurrage, and per diem penalties, particularly when the cause of the infractions was beyond the control of cargo owners' or their representatives.
Shippers have been making complaints to the FMC for years about demurrage, detention, and per diem charges.
In 2015, we blogged about the Los Angeles Customs Brokers and Freight Forwarders Association (LACBFFA), along with 94 other organizations, sending a letter to the FMC to stop unfair practices of detention, demurrage, and per diem charges further penalizing shippers who were already suffering losses from port congestion beyond their control.
At that time, port congestion had been a problem for some time, even before slowdowns and mini-lockouts started happening the previous year on the West Coast due to contentious contract negotiations between the International Longshore & Warehouse Union (ILWU) and the Pacific Maritime Association (PMA). Congestion became so much worse during the negotiations that products didn't make it to store shelves for the holidays and U.S. agricultural products rotted on the docks instead of being exported.
It was no surprise that shippers were angry when on top of losing money from goods not moving on the ports, including many U.S. exporters losing contracts and business partners abroad, they were charged fees for their cargo not moving.
Of course, more than just shippers were hurt by these fees. That's why that 2015 letter to the FMC represented not only importers and exporters, but also manufacturers, retailers, distributors, wholesalers, farmers, truckers, and other supply chain stakeholders.
Eric Johnson's American Shipper article brings up both that period of congestion during the 2014-2015 labor contract strife and the congestion and cargo delays in the aftermath of Hanjin's collapse as times this issue of demurrage, detention, and per diem charges has come to a head.
The December 2016 petition finally got the ball rolling on potential action from the FMC on these charges shippers have long hailed as unfair. The FMC held hearings earlier this year where shippers and shipper associations were able to bring their complaints before the commissioners.
However, the hearings did not only give a chance for shippers and members of the supply chain who have complaints about the detention, demurrage, and per diem charges to speak.
Johnson writes:
The FMC held two days of hearings in mid-January to hear from a range of stakeholders on the petition, including importers, shipper associations, drayage providers, carriers, and terminal operators.

The latter two groups contend that the petition seeks to push all of the inherent risk in supply chains onto them by not letting them penalize shippers and shippers' representatives when containers are stored in marine terminals or kept by shippers for too long. Additionally, carriers have emphasized that the intensely competitive nature of liner shipping means they cannot excessively penalize shippers for detention and demurrage and maintain good commercial relationships with those customers.

Advocates for the liner carrier and terminal operator industry also urged the FMC to carefully weigh the consequences of acting on the petition, as it could be perceived legally as too much of an overreach into what they consider purely commercial activity.
While Johnson reports there is no presumed outcome to the petition by the ordered investigation, I would argue that the investigation in and of itself is a win for shippers.
Obviously, that there is an investigation to find out the facts behind demurrage, detention, and per diem charges does not mean that such charges will be stopped, decreased, or regulated. However, in the past, shippers' complaints about these charges always seemed to fall on deaf ears.
From the quotes in Johnson's American Shipper article, there seem to be sympathetic ears hearing shippers' complaints now. And more importantly, those sympathetic ears belong to people with the power to do something about the situation.
"The coalition raised substantive issues in both their petition and their testimony at our January hearing investigating carrier and terminal detention and demurrage practices," Acting FMC Chairman Michael A. Khouri said in a statement. "Various alleged practices were described that—without countervailing or explanatory testimony and evidence—would be troubling from my perspective…"
There is no doubt shippers have a vested interest in the results of the FMC's investigation of these charges. Certainly, there are times when detention, demurrage, and per diem charges are justified; however, when the charges are being assessed only to boost profitability or because of port congestion caused by labor strife, carrier unreliability, or other factors completely out of shippers' control, those fees should not be placed on importers, exporters, or their agents.