How Stable Will Freight Rates Be in 2017?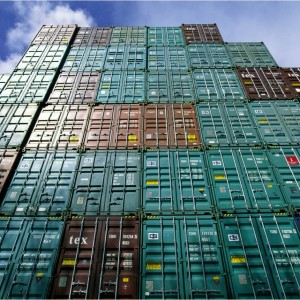 Carriers could finally get some freight rate stability going in 2017.
Traditionally, freight rates are a very volatile thing in the international shipping industry.
In the last few years, however, low freight rates have dominated the container shipping market much to the dismay of ocean carriers.
The carriers actually hold much of the responsibility for those low freight rates. While carriers cannot control lower than expected global economic and international shipping growth, their seeming obsession with ordering megaships, pushing overcapacity way up, and rate wars are the biggest factors that led to freight rates hitting record lows.
There was still plenty of volatility to be seen in the middle of all the low freight rates experienced. Carriers kept releasing General Rate Increases (GRIs) to raise freight rates, but inevitably, amidst the overcapacity, a carrier would undercut the GRIs to gain market share. Thus, the GRIs couldn't be maintained, and freight rates remained lower than is healthy for carriers.
Shippers probably didn't mind those unhealthily low freight rates until Hanjin Shipping collapsed.
Recently, freight rates have climbed, but now we're hitting the Chinese New Year. Freight rates tend to drop after the holiday. Will the carriers lose the freight rate momentum they've finally gained?
In our 2017 International Shipping Predictions blog, I predicted the industry would see moderately higher freight rates in 2017. While freight rates should be healthier for carriers, overcapacity still exists and will keep shipping prices from soaring.
Mike King wrote an article published on Lloyds Loading List saying that stability is "more likely" with freight rates for 2017 in light of the new market structure.
We've been watching the structure of the industry change right before our eyes during these difficult times for carriers. Competition is shrinking with mergers, buyouts, Hanjin's bankruptcy… Cooperation is increasing with carriers arranging themselves into only three major alliances. And that's exactly the "new structure" King is talking about:
The ongoing shake-up of the four main current alliances in operation – the 2M Alliance, the G6 Alliance, the CHYHE Alliance and Ocean 3 – after a tumultuous 2016 of mergers and acquisitions is expected to see the emergence of just three alliances by around April.

…

Speaking in an ocean freight rates webinar last week, Patrik Berglund, CEO & Co-founder of Xeneta, a containerised ocean freight benchmarking and market intelligence specialist, said this could theoretically reduce the chances of a price war.

"Traditionally we've seen price wars as soon as the market picks up a little bit," he said. "So the market has had a GRI [Generate Rate Increase] and then someone has stuck out their neck and reduced prices in order to try and win market shares because there's so much overcapacity." While the new alliance system was no guarantee this destructive cycle would not be repeated, the concentration of capacity "might" help lines avoid past mistakes.
Just how stable freight rates are going to be in 2017 is largely up to carriers.
There are plenty of outside factors and questions for the international shipping industry. A worry of protectionist policies slowing trade around the world is high on the list. However, carriers must make a concentrated effort to reduce overcapacity and avoid undercutting each other with their container shipping pricing to maintain any kind of stability with healthier freight rates.
Shippers, of course, want low freight rates to help them create higher bottom lines. But in the long run, carrier bankruptcies and ever shrinking carrier competition is not in shippers' best interest.
This almost forces shippers to root for carriers to succeed in maintaining higher freight rates. Especially since, with all the carrier cooperation through alliances, shippers often don't even know which carrier's ship their cargo is going to end up in when they hire a carrier. You know what I'm talking about if your cargo was on a Hanjin ship even though you didn't charter with the company when the carrier collapsed.
2017 does hold the potential for carriers to maintain some semblance of stability with freight rates. Now we'll see if they can realize that potential.

Source: UC Blog