OCEAN Alliance Approved by FMC
FMC Approves OCEAN Alliance, Hanjin's European Shutdown - Universal Shipping News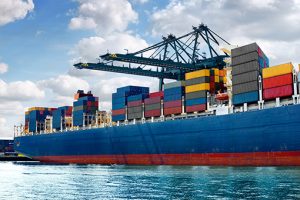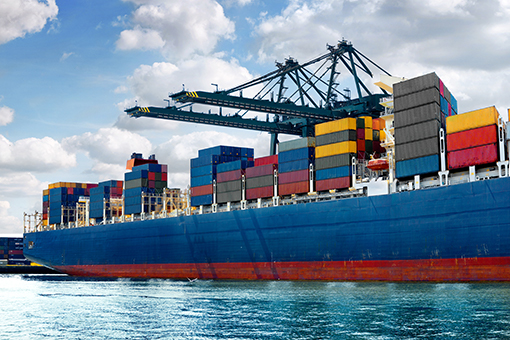 As of Monday, the OCEAN Alliance has been cleared for business--at least as far as the Federal Maritime Commission (FMC) is concerned.
However, the vessel sharing agreement between CMA CGM, China COSCO Shipping Corporation, Evergreen Line and Orient Overseas Container Line (OOCL) isn't actually scheduled to begin until April of next year.
There are still a couple more steps for the OCEAN Alliance to become a reality. European and Chinese regulators also need to approve the alliance.
It is expected that the alliance will get approval. There has only been one carrier alliance that was denied approval by one of these regulators. That was when China's Ministry of Commerce halted the P3 Network between Maersk, MSC, and CMA CGM back in 2014.
The P3 Network was quickly replaced by the 2M Alliance between Maersk and MSC. China did give that one its approval.
There would be very little chance of China saying no to the OCEAN Alliance with its own China COSCO Shipping as a major player within it.
The international shipping industry is now dominated by carrier alliances; however, the number of alliances seem to be shrinking while the size of them is growing. By next year, three huge alliances are supposed to run the show: 2M, OCEAN Alliance, and THE Alliance.
However, that last alliance, the THE Alliance, is not moving forward as originally planned. THE Alliance was supposed to include Hanjin Shipping, which obviously is not possible with the major carrier's collapse. There are some rumors that Hyundai Merchant Marine (HMM) might replace Hanjin in the THE Alliance.
HMM was supposed to be joining the 2M Alliance to increase 2M's presence in Asian region. Maersk and MSC quickly backtracked on the idea HMM would be joining 2M when Hanjin's collapse provided the opportunity to increase its Asia-U.S. market share without HMM.
Hanjin's collapse exposed a problem with carrier alliances as cargo contracted with its partner shipping lines in the CKYHE Alliance got stuck on Hanjin ships, some of it still not being delivered to its shippers months after the collapse.
Many would say carrier alliances have more weaknesses than all alliance partners and their customers being susceptible to failure from one alliance member. The most common accusation levied against carrier alliances is that they are only beneficial for carriers while posing greater risk to the rest of the supply chain.
While some think regulators should rethink approving these alliances, they might just be necessary for carriers, which have been struggling to make a profit in the international shipping industry, to stay afloat.
Here is the full press release from the FMC on its approval of the OCEAN Alliance:
October 21, 2016

NR 16-24

Contact: John K. DeCrosta, (202) 523-5911

The Federal Maritime Commission (FMC) has concluded its review of the proposed OCEAN Alliance, FMC Agreement No. 012426, allowing it to become effective on Monday, October 24, 2016.

Today's announcement follows an exhaustive review process by the Commission that thoroughly examined all aspects of the proposed agreement to assure that competition in the ocean transportation industry would not suffer. Commissioners and Commission staff extensively engaged filing counsel on a number of issues, and took advantage of the opportunity allowed for under the law to issue a Request for Additional Information, which necessitates the filing of further documentation in support of the application.

The OCEAN Alliance is comprised of COSCO Shipping, CMA CGM, Evergreen Marine, and Orient Overseas Container Line Limited (OOCL). Agreement members are now permitted to share vessels; charter and exchange space on each other's ships; and, enter into cooperative working arrangements in international trade lanes between the United States and ports in Asia, Northern Europe, the Mediterranean, the Middle East, Canada, Central America, and the Caribbean.

"The Commission worked very hard to balance the needs of not only the OCEAN Alliance applicants, but all other parties involved in the intermodal supply chain, with the ultimate goal of safeguarding competition in international oceanborne common carriage, with the American shipping public foremost in mind. The Agreement going into force represents a consensus of what will allow OCEAN Alliance carriers to achieve efficiencies without harming the marketplace," noted Federal Maritime Commission Chairman Mario Cordero. "I applaud both Commission staff and the filing parties for not only their hard work, but the professional manner in which they addressed matters raised during the review process."
ADDITIONAL RELATED READING: