Shocker: Carriers Raise Ocean Freight Rates in April
If you thought freight rates couldn't get any higher, carriers responded with, "Hold my beer."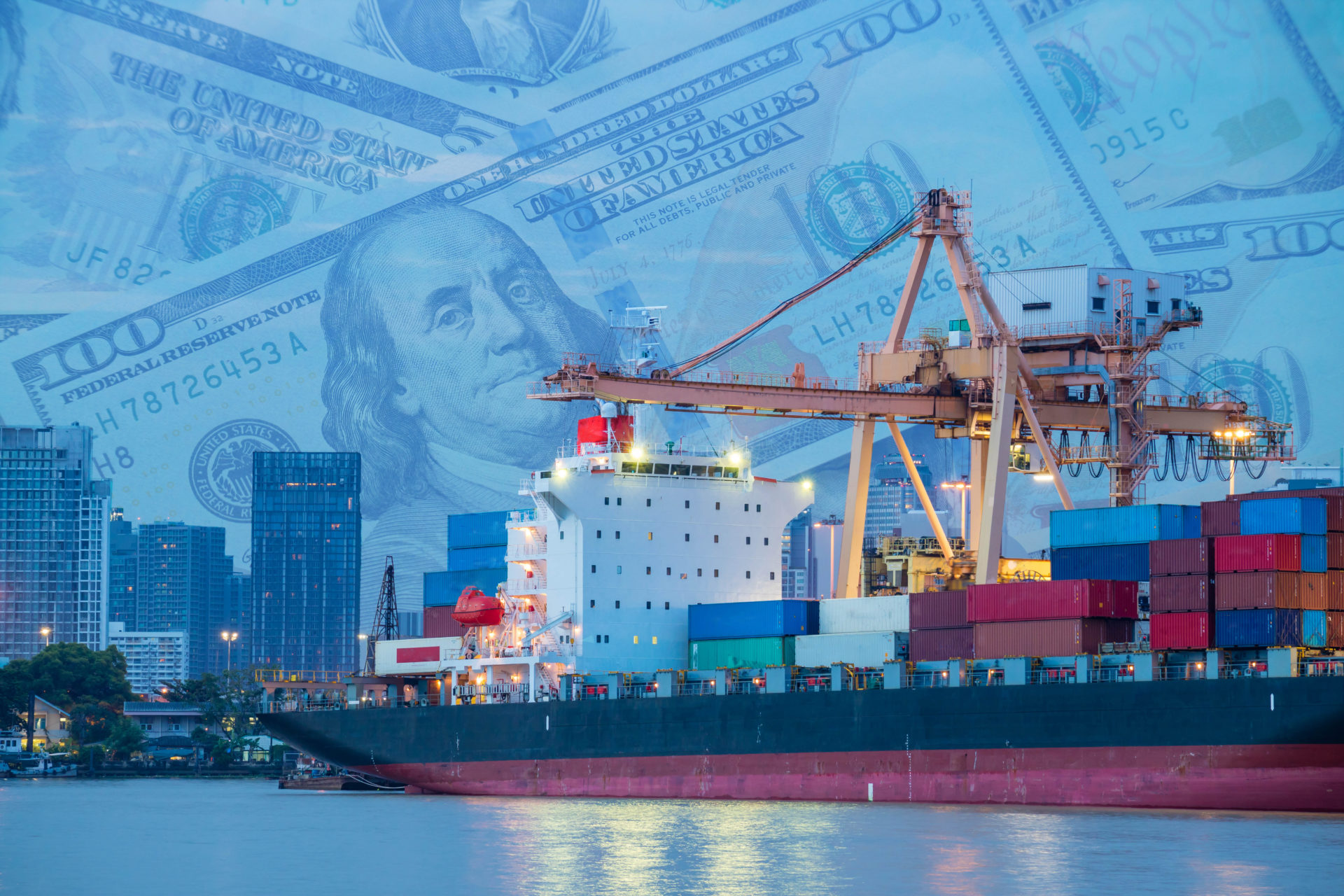 We often focus on transpacific freight rates, with the prevalence of importing from China, which have been astronomical for almost a year now. However, we'll get to transpacific rates later; it's the transatlantic rates that just spiked. Businesses that import from Europe won't be happy with the ocean freight rates they're seeing in April.
Greg Knowler reported in a Journal of Commerce (JOC) article:
Spot rates on the trans-Atlantic westbound trade have shot up to $2,548 per TEU, an almost 66 percent jump year over year, as carriers introduced substantial rate increases at the start of April to capitalize on sustained demand from North American importers.   
Greg Miller reported in an American Shipper article how much these transatlantic freight rates spiked from the end of last month:
In the U.S. markets, the biggest rate move this month is in the westbound trans-Atlantic trade.

The Freightos assessment of this route (SONAR: FBXD.ENEA) shows rates surging by almost 50% between March 31 and Thursday, to $3,254 per FEU.
What Caused This Latest Freight Rate Spike?
When the Suez Canal saw a nearly week-long closure from Evergreen's Ever Given blocking it, there were many who worried the event would push freight rates even higher. We discussed the possibility of this in previous posts, but it is not only the effect on capacity from the canal disruption that is causing these high freight rates.
Demand remains extremely strong for international shipping, in particular the importing of goods to the U.S. Often, goods from Asia to the U.S. are the first to come to mind; however, Europe to U.S. goods demand is strong too. This high demand for goods – stemming largely from government stimuli and money saved from consumers not going out over the last year because of the pandemic – is an upward pressure on freight rates that we've also talked a great deal about in previous posts.
Strong demand and reduced service because of disruption also combine with a strong desire from carriers to increase rates. Knowler wrote in his JOC article:
While carriers have achieved at least some of their hefty increases, the rates are far below their aspirational freight-all-kinds (FAK) targets, which were set as high as $7,500 per FEU.
Carriers' desire to push rates up may be the biggest factor in this transatlantic freight rate spike. High freight rates have helped take a year when carriers have provided some of the historically worst service we've seen in international shipping and turn it into one of the most profitable (for carriers) we've ever seen. Another American Shipper article by Greg Miller shows how carriers are continuing to enjoy that profit and are about to report "blockbuster Q1 earnings."
Transatlantic routes from Europe to the U.S. haven't seen the kind of freight rate growth carriers enjoyed on other routes. I haven't seen indicators showing transatlantic demand really spiked in April. It appears to be simply remaining strong. The Suez Canal disruption certainly impacts capacity and cargo volume to European and U.S. East Coast ports may have been just the opportunity carriers needed to push up pricing for shipping on the last remaining routes where rates were "formerly sleepy" as Miller described them in his article.
It really felt like only a matter of time before transatlantic rates surged like the rates have on other trade routes, Suez Canal disruption or no Suez Canal disruption.
Transatlantic Freight Rates Will Continue to Rise This Month and Next
Knowler reports in his JOC article:
Further rate increases have been announced for April 26 and May 1 on the trans-Atlantic, accompanied by peak season surcharges on the Mediterranean to Canada trades ranging from $350 per FEU to $850 per TEU.
Sometimes surcharges like these fail to stick; however, that has not been the case over the last year. I would expect these announced rate increases to successfully be implemented by carriers.
Asia-U.S. Rates Back to Peak
It's hard to talk about ocean freight rates and not mention Asia to U.S. rates. And wouldn't you know, there has been a little increase there too. Just last week, I posted here about what's happening with freight rates – and the focus was on transpacific rates. While I said they likely wouldn't come down for a while, I stated carriers probably couldn't push them much higher for fear of further backlash from shippers and government regulators investigating and possibly intervening. I should have known carriers would immediately hand me their beer.
Miller reported in the JOC that Asia to U.S. freight rates are peaking yet again:
In the much larger Asia-U.S. trade, Freightos put the rate to the East Coast (SONAR: FBXD.CNAE) at $6,239 per day as of Thursday, a new all-time high topping the previous record set in early February.

The Asia-West Coast rate (SONAR: FBXD.CNAW) was at $5,052 per FEU, just below the new high hit on Wednesday.

In the Drewry weekly indices, the latest assessment from Shanghai to New York (SONAR: WCI.SHANYC) is even higher than Freightos' — at $6,705 per FEU. Drewry assessed the Shanghai-to-Los Angeles spot rate (SONAR: WCI.SHALAX) at $4,202 per FEU.
Still, these are not huge gains on transpacific routes. They just give more evidence to what we already believed: freight rates aren't coming down anytime soon. Rates will likely remain high between now and the peak season, which will continue to carry those high price points for shippers.