What's Disrupting International Shipping Now?
Our last post was an excellent guest article by Jake Rheude about being ready for the next Suez-Canal-level-disruption to the global supply chain, and your business's supply chain in particular. While the fallout from the Ever Given blocking the Suez Canal for a week is still being felt, the next Suez-level disruption is already here. Actually, this event is being widely dubbed as worse-than-Suez in terms of ship delays and overall international shipping disruption.
Partial Port Shutdown in China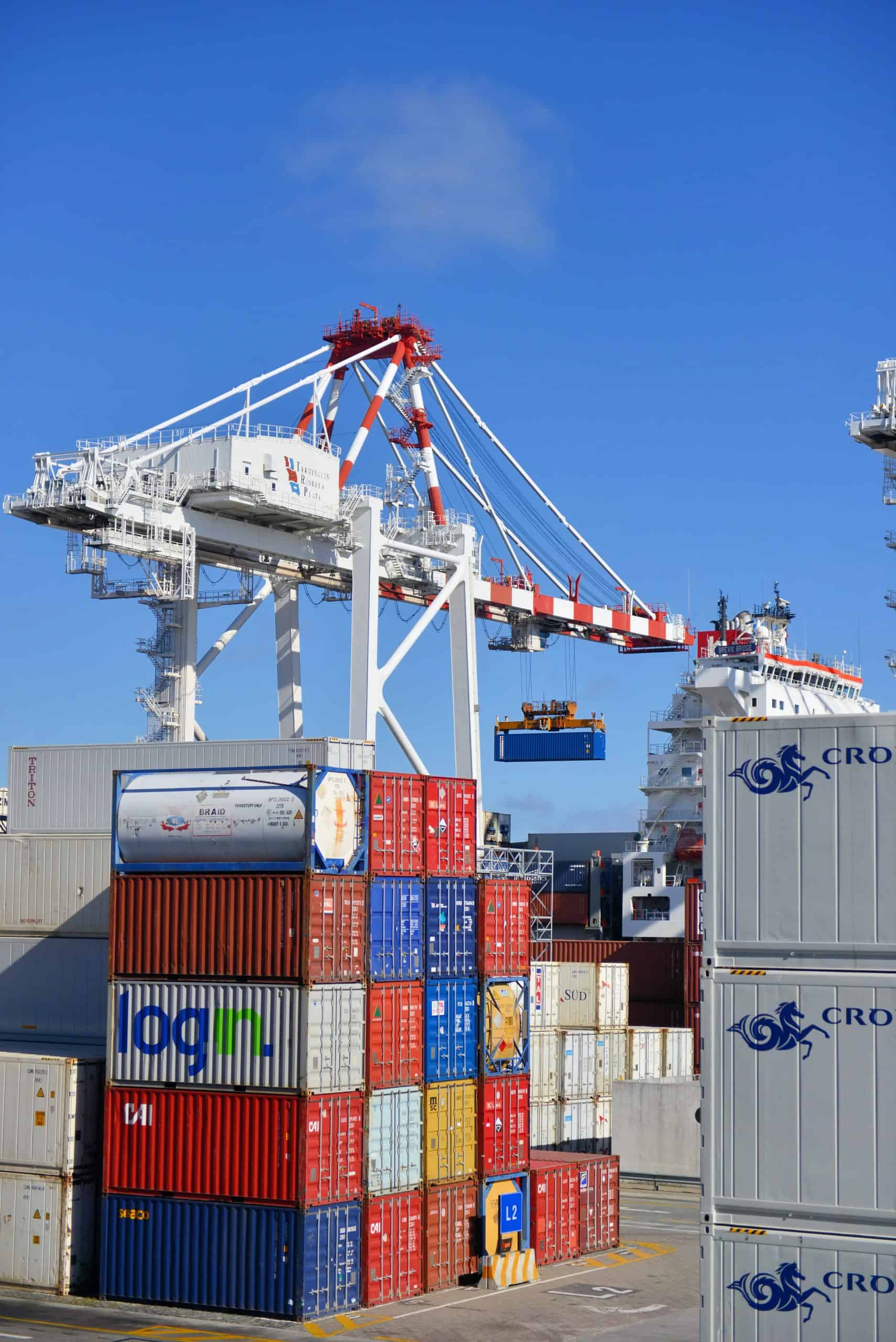 A COVID-19 outbreak caused one of China's busiest ports, Yantian Port, to partially close late last month. At the time, it was supposed to be no big deal. The partial shutdown was to be extremely short, resulting in a small backup that would quickly be caught up. Unfortunately, that's not how things turned out.
Supply Chain Brain published a Bloomberg article four days ago about how the partial shutdown has carried on:
When one of China's busiest ports announced it wouldn't accept new export containers in late-May because of a COVID-19 outbreak, it was supposed to be up and running again in a few days. But as the partial shutdown drags on, it's further snarling trade routes and lifting record freight prices even higher.

Yantian Port now says it will be back to normal by the end of June, but just as it took several weeks for ship schedules and supply chains to recover from the vessel blocking the Suez Canal in March, it may take months for the cargo backlog in southern China to clear while the fallout ripples to ports worldwide.
If you're hoping the situation has changed since Friday, I'm sorry to be the bearer of bad news. Costas Paris reported yesterday in the Wall Street Journal (WSJ):
Shipping executives say around 50 container ships remain backed up around the Yantian port in Southern China and that some 350,000 loaded containers are stacked up on docks as the major gateway for China goods heading to Western nations struggles to recover from a Covid-19 outbreak that disrupted operations there.
I guess there is at least a little bit of good news. Later in the WSJ article, Costas does report:
Officials at Yantian say cargo-hauling operations that normally handle about 36,000 containers a day are back to 70% of capacity, from 30% earlier this month. But the vessel queue is so long that liner operators are diverting their ships to nearby ports that are also swamped with containers.
Ships at Anchor
The article also sites marine data provider Alphaliner as saying the ocean freight carrier Hapag-LLoyd stated (yes, that's a pretty long line of sourcing) that there are around 50 ships waiting to call at Yantian Port, and that number is down from 70 ships waiting to call on the port last week. Despite a very significant drop in waiting ships, 50 is an incredible large number of ships to have backed up and sitting at anchor.
To put that number in some perspective, back in January, we were talking about the horrible port congestion and container ship backup at the Ports of Los Angeles and Long Beach having 37 ships waiting at anchor, well-surpassing the horrendous congestion we saw there during the 2014-15 contentious ILWU contract negotiations, when ships waiting at anchor topped out at 28. Half a year later, the congestion at the U.S. West Coast ports, including Los Angeles and Long Beach, is still not cleared up.
Chinese ports do tend to be more efficient than U.S. ports, so hopefully, clearing the congestion at Yantian will go much quicker than clearing the congestion here. Still, we're right now in the peak season for shipping from China to the U.S. That means this partial shutdown of one of China's busiest ports really couldn't have come at a worse time.
With Yantian Port wait times for ships last week averaging 16 days, according to the Bloomberg article in Supply Chain Brain, ships are being diverted to other (incredibly busy) ports in China. Ultimately, this is just the congestion spreading.
According to the article on Friday, "There are currently 139 container vessels anchored off the coast of China, about 50% more than the average from mid-April to early May, according to Bloomberg analysis of vessel data." Of course, this congestion is rippling from China to the U.S., where – as already mentioned – we're already dealing with severe congestion.
For U.S. businesses that import goods, this is all the more reason to look at sourcing options to diversify the obtaining of goods and other ways to protect themselves against supply chain disruptions. In Universal Cargo's blog, we'll continue to share ways businesses can do just that.