What's Happening with Ocean Freight Rates?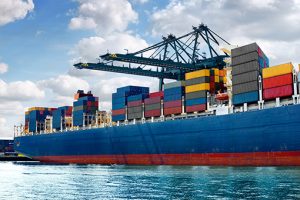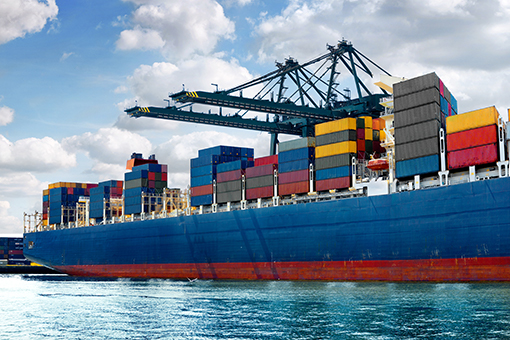 What kind of freight rates are shippers getting right now on their ocean shipping?
The last time we posted on freight rates was in August with a blog titled Freight Rate Wars: Carriers Strike Back.
I might have gotten a little carried away with the Star Wars theme, even creating a Star Wars scroll for that blog, but the gist was that carriers were finally managing a turnaround from the low, even record low, freight rates seen during the previous few years.
Carriers finally appeared to be managing to make general rate increases (GRI) and peak season surcharges (PSS) stick. That's something they've failed to do in recent times as overcapacity and carrier rate wars have undermined freight rate pricing.
Have the carriers maintained that success through the peak season? Or are we already seeing the return of the falling freight rates?
Unfortunately for carriers, even with the increased shipping activities of the peak season and improved capacity management from carrier alliances, they have not managed to keep capacity from outstripping demand. Thus, freight rates have been slipping some.
Despite rates decreasing some since August, last week's drop was small enough to make it appear like rates are stabilizing.
Hailey Desormeaux reported in American Shipper on Friday:
 Spot container rates on major trades from Shanghai to Europe, the Mediterranean, and the U.S. West Coast and East Coast have all declined since last week, according to the Shanghai Shipping Exchange's Shanghai Containerized Freight Index (SCFI).

…

Since last week, rates from Shanghai to Europe slipped 0.7 percent… while rates from Shanghai to the Mediterranean fell 0.9 percent…

…

Meanwhile, rates from Shanghai to the U.S. West Coast slipped 0.1 percent since last week… while rates from Shanghai to the U.S. East Coast fell 2.6 percent…
For most of our readers, those Shanghai to U.S. numbers are the most important ones written about by Desormeaux. The 2.6% freight rate decline to the U.S. East Coast is the most significant change of all the freight rate numbers, as the rest dropped less than 1% and Shanghai to U.S. West Coast barely changed at all.
Even as rate declines are slowing, we're on the verge of another push from carriers to bring freight rates back up again.
Gavin van Marle reports in the Loadstar that carriers are launching new freight all kinds (FAK) rates and GRI in November.
Most of the rate increases van Marle writes about in his article are on Asia to Europe trade; however, included in the rate hikes is a GRI of $560 per TEU and $700 per FEU from Hapag-Lloyd on transpacific shipping. That GRI is scheduled to begin on November 15th.
I would expect to see similar GRI from other carriers hitting Asia to U.S. trade next month. When one carrier announces a GRI, others tend to quickly follow suit. Announced GRI is one way carriers have gotten around anti-collusion laws.
Hapag-Lloyd and other carriers who increase rates in November will have to keep an eye out for another carrier undercutting their GRI.
As per usual, it will be the carriers' challenge to maintain such freight rate increases. And it is unlikely the full GRI will be maintained. Carriers have not by any means solved their overcapacity problem, so a downward pressure still remains on freight rates.
Freight rates in international shipping are always volatile, but at Universal Cargo, we're always happy to give you some insight into what's happening with freight rates.