Big Roundup of Coronavirus Pandemic's Effect on Ocean Freight Shipping
You won't find a more complete roundup of how the coronavirus pandemic is affecting international shipping, specifically the ocean freight sector, right now than this blog post here.
This article brings together the COVID-19 shipping news stories from sources all through the industry to help shippers get a grasp on what things look like for your imports and exports during this crisis.
Carriers' Blank Sailings Soar
With places all over the world going into shutdown mode like has happened with shelter-in-place orders across the U.S. because of the COVID-19 pandemic, ocean freight carriers are cancelling ship sailings at numbers in the hundreds.
In fact, blank sailings jumped by more than 150 cancellations this last week. Costas Paris reported in the Wall Street Journal:
The service cancellations have grown from 45 last week to 212, according to Copenhagen-based consulting firm Sea-Intelligence ApS, a trend indicating that the summer peak season could be largely muted and that the shipping lines that carry most of the world's manufactured and retail goods expect the economic fallout from the coronavirus pandemic to extend into the peak shipping season.
I believe it's still too early to predict a muted peak season this summer. If economies reopen by July or August, an incredible surge could be seen in the peak season, potentially creating record numbers and extending the peak season. Of course, that would also depend upon economic recoveries. We're in an unnatural recession caused by the surprise hit of a viral pandemic. However, we are in an international recession because of it, and the longer it drags on, potentially creating a worldwide depression, the larger the chance for a lack of resources to create the demand required for a quick rebound and that big peak season surge.
However, this blog is not about projections about what the peak season or rebound will look like, but what's happening right now in the ocean freight industry.
Shipping Availability Exacerbated by Ship Crews in Lockdown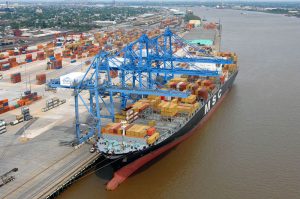 Plummeting demand because of shelter-in-place-like reactions to COVID-19 in countries around the world is not the only thing halting ship sailings. The ability to properly and legally crew ships (and airplanes for air freight).
The Financial Post published a Bloomberg Article that reports:
While unseen by most consumers, restrictions on crews are among the unprecedented challenges wrought by the virus, which has ground major economies to a halt.

"Most ports have stopped crew changes as part of a concerted effort to prevent the spread of the virus," Philippine Transmarine Carriers Inc. Chief Executive Officer Gerardo Borromeo said. "Our problem is trying to solve a complex logistics issue of getting crew onto limited flights to countries that will allow such changes at their ports."

About 100,000 seafarers each month need to be changed over from ships to comply with maritime rules that regulate safe working hours and crew welfare, according to a March 19 letter from the International Chamber of Shipping. If changeover restrictions continue there could be fewer available ships and higher freight costs, said Dario Alampay, chairman of the Filipino Shipowners Association.

Countries and ports should consider exemptions for seafarers similar to those granted to airline and health workers, according to the United Nations Conference on Trade and Development. Essential medicine and equipment is already being held up in several ports in Europe, it said.
I'm a free market guy myself, generally preferring less regulation on business rather than more. However, safety regulations (granted they are legitimately protecting workers and consumers) is where I'm for regulation.
Suspension of crew regulations during this time absolutely needs to be considered, but these regulations have to be looked at very carefully to avoid putting crews at peril or risk of exploitation.
Carriers Looking at Big-Time Losses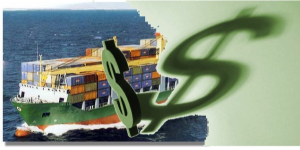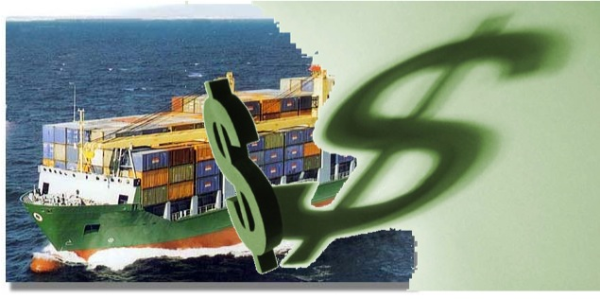 All over the international shipping news stories, including the ocean freight articles quoted above, is Sea-Intelligence CEO Alan Murphy's projection of giant losses for carriers in the midst of this coronavirus pandemic.
No, Alan Murphy is not connected to Murphy's Law, but his projections probably feel that way for carriers. Greg Miller reports in an American Shipper article:
In [Murphy's] best-case scenario, in which volume decline 10% and rates hold relatively firm, carriers would lose an aggregate of $800 million. Under his worst-case scenario, in which both volumes and rates decline to the same degree they did in 2009, carriers would collectively lose $23 billion this year.
Murphy actually says that all the cancellations already mentioned above are not strictly because of decreased demand, and there's no mention of the issues of crews in lockdown. Rather, Murphy says there has been a shift in the cause of blank sailings from a reaction to demand to a preservation of freight rates, according to Miller's article:
According to Sea-Intelligence CEO Alan Murphy, the liners' drastic moves to slash services began as a reaction to shippers cancelling bookings due to social distancing and quarantines, but have morphed into a rate-protection strategy.

"It is clear that the primary purpose of the capacity reductions [is] to prevent a catastrophic drop in rate levels," Murphy affirmed on Monday. "The cost savings are also important, as they too are measured in the billions, but they pale in comparison to the impact declining rate levels will have."
The high end of Murphy's projections are potentially "life-threatening," according to a quote from Lars Jensen, CEO of SeaIntelligence Consulting, within the article. He points to cash flow as a key for carriers surviving this time.
The good news for ocean freight carriers, as pointed out in Miller's article, is that they have managed to maintain freight rates so far. Their highly aggressive strategy of blank sailing appears to be working.
It should also be noted that many of the large shipping lines out there are government backed or supported. That certainly props up their likelihood of survival, however…
Carrier Loss Projection Plus Debt Level Creates Bankruptcy Danger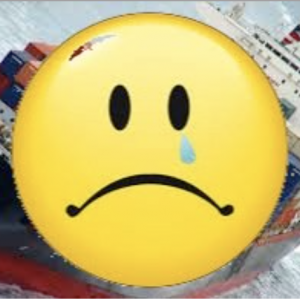 Take a look at how Greg Knowler, in a Journal of Commerce (JOC) article, compares Murphy's high end loss projection to historical losses in the not-so-distant past:
Losses of this magnitude would be similar to those recorded during the global financial crisis in 2009, when carriers lost $20 billion, and while the industry rebounded in 2010 as inventories were replenished, the losses deeply undermined carrier finances. In the years that followed, slower volume growth and rate wars eroded revenues, and in 2011, annual losses reached $5 billion. In 2016, $3.5 billion in losses was recorded in the year that Hanjin Shipping went bankrupt.

Shippers who have been in international business for the last five years will remember the disruption caused by Hanjin's collapse. When Hanjin collapsed, the world learned that even these giant shipping companies were not too big to fail.
As alluded to by Knowler in the quote from his JOC article above, it was not just the recession that caused Hanjin to sink. However, that does not mean a similar size loss suffered by carriers in 2020 to 2009's losses wouldn't put carriers in a very dangerous place, making another or multiple sinkings of major shipping lines a real possibility.
In fact, Knowler points out a big factor already present that would dangerously add to such losses by carriers: high debt. Here's what Knowler reported about that:
The container shipping industry was already facing soaring industry-wide debt levels even before the coronavirus brought economies to a halt, with slowing volume growth levels over the past two years making the debts difficult to pare down.


Drewry estimated in the fourth quarter of last year that the overall debt for the world's top 12 carriers exceeded $85 billion, with the combined debt-to-equity ratio of about 140 percent. But as the coronavirus impact on demand worsened across international supply chains, even the more profitable carriers were not immune. Moody's Investor Service on March 31 changed its ratings outlook on Hapag-Lloyd and Maersk Line from "stable" to "negative."

Losses plus high debt equals high risk for carriers. And there's another danger that carriers face, which most might not think about.
Rumors Could Turn Carrier Collapse Fears into Reality
In Knowler's JOC article, he exposes how rumors about a carrier struggle to stay afloat could create the hole in the hull that causes it to sink. He writes:
Yet as significant as the financial pressures are on carriers, the rumor mill could be an even greater danger, Jensen warned.


"The problem with this unfolding situation is that if enough stakeholders 'get the feeling' that a particular carrier is about to go under, then it becomes a self-fulfilling prophecy irrespective of whether the carrier in question could have pulled through," he said. "Suddenly, the carrier in question sees an even larger decline in volumes and is also met by demands from suppliers of repaying debts and paying up-front for services — and such a situation is hard to salvage."
As I briefly talked about at the beginning of this article, it is impossible to project how the recovery from this pandemic-caused economic downturn will play out. Demand could take time to recover. More stable carriers could seize the opportunity to undercut the freight rates of more vulnerable competitors, resulting in more carrier collapses and the shrinking of competition.
Speaking of stronger carriers…
Maersk in Strong Position Compared to Competitors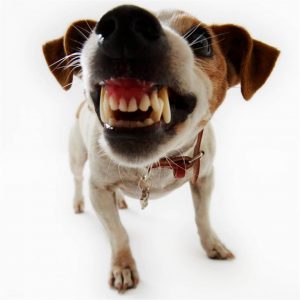 It seems Maersk has always been the top dog in the international shipping game. The moves that the world's largest ocean carrier by capacity has been making give the shipping giant more options, more stability, and an advantage over its competitors.
Maersk has been working on becoming more complete in end-to-end services for shippers over the last couple years, and Mark Szakonyi highlights this in a JOC article:
Through its evolution to become a self-described integrator, Maersk said new capabilities, much of them gained by recent acquisitions, are allowing it to better service US importers amid the coronavirus disease 2019 (COVID-19) by speeding or slowing their container supply chains.

This gaining of greater control of cargo owners' shipments as they move through the supply chain is key to the largest container line transforming itself into a provider of integrated end-to-end logistics. The current environment of volatility in shipping due to COVID-19 provides a good test for Maersk's bet that cargo owners want it to play a more active and larger role in managing their supply chain — and will pay extra for such services.
The article points out that revenue for these extra services declined in 2019, as Maersk is still in the process of figuring them out and implementing strategies around them, but the COVID-19 situation may provide more opportunity to capitalize on additional services.
The article brings up MSC's new "Suspension of Transit" (SOT) service, allowing shippers to store shipping containers of goods in space at some of their port terminals around the world, that we blogged about last week. That service capitalizes on the risks of port congestion, demurrage, and detention fees shippers face during this time.
Maersk has flexibility in ways to capitalize on this situation. Szakonyi points out how Maersk can either slow down or speed up shipments as needed during this coronavirus pandemic:
For US importers looking to slow down their supply chains, Maersk offers storage in Asia depots, so that goods can be loaded onto US-bound vessels once demand returns. For shipments already on the water that need to be delayed, Maersk is trucking them off of US marine terminals where they are stored, mitigating demurrage costs, or rerouting them to another port, where the cargo owner has storage capacity.

…
With the completion on Wednesday of Maersk's acquisition of Performance Team, a warehousing and logistics company, the largest container line doubled its North American warehousing capacity, allowing it to store more shipments that importers don't need yet. The $545 million acquisition adds 24 warehousing and transportation sites in 10 locations to Maersk's warehouse footprint of 6 million square feet, bringing its total North American storage capacity to nearly 14.7 million square feet.

For cargo owners that need their freight faster, Maersk's emergency teams ensure shipments are loaded onto booked ships and "ring fenced" to ensure stowage space, allowing faster unloading and pick-up while keeping customs and other paperwork flowing for seamless handoffs in the physical world. The acquisition of Vandegrift in February 2019, which doubled Maersk's organization of US-licensed customs brokers serving customers, has enhanced this orchestration and allowed it to help importers reduce their tariff exposure.
Let's not forget that it was Maersk who predicted a few years ago that carrier competition would end up shrinking to just 3 major global companies. If there was ever an event that could speed the industry toward Maersk's prediction, this pandemic is it. Most shipping lines won't be able to offer the kinds of services Maersk and MSC, the two largest carriers in the world, are able capitalize on here. That gives these international shipping leaders a major advantage. If Maersk and MSC got ruthless, they could help push competitors out of the market.
Another coronavirus-related news item has particular impact on Maersk and MSC…
Shipbuilding Takes a Hit
Not surprisingly, new ship orders are drying up in the midst of the coronavirus pandemic. From everything already covered above, carriers aren't looking to invest in more ships.
There was quite a bit of shipbuilding requests and orders happening because of the IMO 2020 fuel requirement changes. Of course, COVID-19 trumped IMO 2020 as the biggest originator of international shipping news stories in 2020.
Mike Wackett reports in The Loadstar:
… in view of the as-yet-unknown full impact of the coronavirus crisis on world trade, carriers will likely seek to invoke delay clauses in their contracts with yards, pushing back delivery for a year or more.

Furthermore, one industry source told The Loadstar: "Cancellations of orders cannot be ruled out, depending on what stage of the construction has been reached."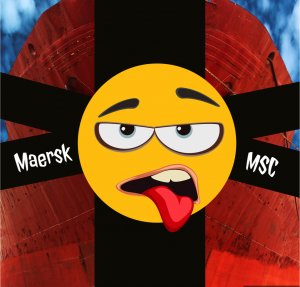 With shipbuilding orders in place, MSC was set to overtake Maersk as the world's biggest ocean freight carrier by capacity within the next year or two. This was actually one of the points of rising bitterness between the companies.
It will be interesting to see if the changes in ship ordering, whether through cancellations or delays will prevent MSC from overtaking Maersk's throne.
With all the above rough stories, maybe we could end with something good…
Industry Members Respond to FMC's Call for Innovation to Fight Impact of COVID-19
This might be a seemingly rare case of something conservative-minded people and liberal-minded people can come together on: cooperation of government and private industry to find solutions to a problem.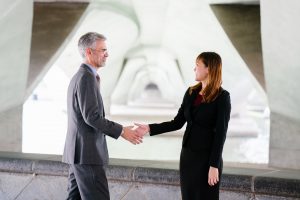 Conservatives argue that our best solutions to societal problems come out of private, largely business (but religious and charitable too), organizations' innovation. Liberals tend to look to government to step in. How about a cooperative blend of the two approaches?
Chris Gillis reports in American Shipper:
The U.S. Federal Maritime Commission (FMC) said there has been no shortage of container-shipping industry members willing to participate in its initiative to identify ways to overcome supply chain obstacles caused by the coronavirus pandemic.

"There was a very strong, positive response to the announcement of the teams with many inquiries about how to participate," said FMC Commissioner Rebecca Dye…

Dye estimated that more than 50 industry stakeholders have already sought to join the FMC initiative's teams.

…

Dye said the Supply Chain Innovation Teams will begin work this week to identify what actions can provide "immediate relief to the most pressing challenges the American freight delivery system faces from COVID-19 related disruptions."

The commissioner has, so far, asked three questions of each team member:

What can the FMC do to provide relief or assistance to mitigate negative impacts on the supply chain related to COVID-19?
What can companies involved in ocean cargo delivery do to respond to existing supply chain challenges and bottlenecks?
What can supply chain participants do to strengthen the overall performance of the American freight delivery system?
Fighting this pandemic takes everyone from businesses to government to religious organizations to individuals. It's good to see stories about some of the ways these various entities are stepping up.