Congestion, Delays, & Blank Sailings, Oh My
Pervasive Port Congestion
West Coast ports, East Coast ports, Gulf Coast ports… we're seeing congestion all over. A great deal of the focus lately has been on congestion at East and Gulf Coast ports as many shippers are diverting cargo there over fear of labor disruption at the West Coast ports.
Lori Ann LaRocco reports in a CNBC article:
According to MarineTraffic data, Port of Savannah has 39 vessels at anchor. In the Gulf, at the Port of Houston, there are 22 cargo ships at anchor.
LaRocco probably chose to site the number of ships waiting at anchor at those ports because they have now exceeded the number of ships waiting at anchor to get into the Port of New York and New Jersey, which has been notably congested.
For last week, the Port Authority NY NJ reports the following data concerning ships waiting at anchor there:
| | |
| --- | --- |
| Weekly Average Container Ships Waiting at Anchor Per Day | 18 |
| Number of Container Ships that Departed the Anchorage | 20 |
| Weekly Average Wait time at Anchor (in Days) | 6.53 |
| Year-to-date Average Wait time at Anchor (in Days) | 4.23 |
We haven't gotten into the topic in Universal Cargo's blog yet, but the union strike at the Port of Felixstowe building up a backlog of cargo could end up creating a problematic influx of cargo at East Coast ports in the future. The disruption at that major English port reportedly could last until Christmas.
Previously, most of the U.S. port congestion talk has been more oriented on the West Coast, usually centering at the Ports of Los Angeles and Long Beach. Thankfully, it doesn't appear that the International Longshore & Warehouse Union (ILWU) has been executing port slowdowns since its contract expired on July 1st. However, contract negotiations have reportedly stalled over union jurisdiction concerning some jobs at the Port of Seattle.
The union damagingly slowed operations at the Port of Portland over a similar issue before and during the contract negotiations of 2014-15. Labor disruption in general and resulting port congestion during those negotiations was so severe it cost the U.S. economy billions of dollars. Unfortunately, labor disruption at the ports during contract negotiations has been the norm rather than the exception. Unfortunately, with this union jurisdiction issue and the automation issue still to be hashed out, labor disruption making West Coast congestion worse is still a serious threat.
Congestion Backing Up Sailings
Ocean freight carriers, unfortunately, have never been known for their reliability when it comes to transporting cargo on schedule. Port congestion obviously makes that problem much worse.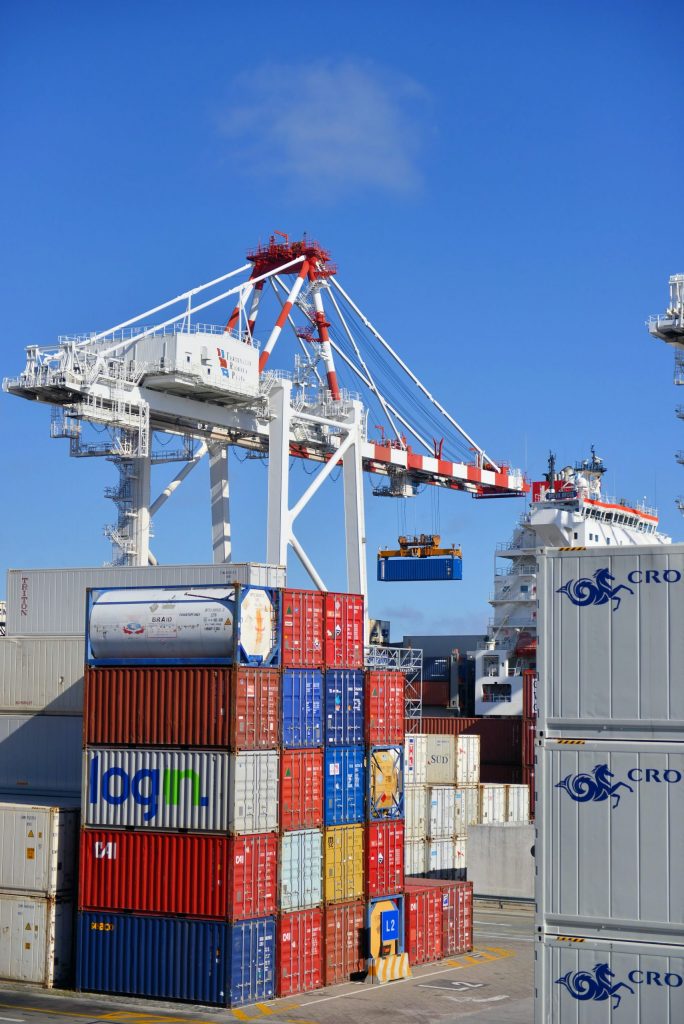 Mediterranean Shipping Co. (MSC) announced to shippers that sailings next month will be backed up because of all the congestion. Michael Angell reported in the Journal of Commerce (JOC):
Mediterranean Shipping Co. is telling customers that ship departures next month on a host of Asia services to the US and Western Canada will be a week or more behind schedule due to berth congestion and a backlog of ships at anchorage that still need to unload at key North American ports.

MSC on Monday adjusted September departure schedules for two East Coast services, two Gulf Coast services, and four West Coast services "due to the ongoing challenging market situation generating congestion and schedule delays across the supply chain."
If shippers' cargo through MSC is being delayed, you know that also means shippers whose cargo is moving with its 2M partner Maersk is also being delayed. That's how things work with these vessel sharing carrier alliances.
Angell, in his article, lists off announced sailing slides from MSC:
The East Coast services include MSC's Elephant and America services, which 2M Alliance partner Maersk brands as TP17 and TP11, respectively. The Elephant/TP17 sailing for mid-September will slide one week, while the America/TP11 sailing at the end of September will leave two weeks later.

The Gulf Coast services affected include the Lone Star/TP18 and Pelican/TP88. An early September sailing for both services will fall behind one week due to the schedule change.

MSC's West Coast services will also see departure delays. Those include the Orient/TP8 and Sequoia/TP3 services to Southern California, which will fall behind a week. Also affected are MSC's Eagle/TP9 service into Seattle and Vancouver and the Maple/TP1 service to Canada's West Coast ports.
Don't expect such delays to only be happening with the two biggest ocean carriers in the world. As they do, so tends to do the rest.
Blank Sailings Because of Reduced Demand
Ocean freight carriers have also been blanking (cancelling) many sailings recently. Carriers have put the blame for this on congestion as well; however, while congestion may factor in a little, as carriers can try to blank sailings to get schedules back on track, reduced demand is the real reason for the blanked sailings.
The slowing U.S. economy is reducing the amount of importing retailers are doing. Many experts have even predicted a muted peak season because of the decrease in demand. Usually, decreased demand means decreased prices. However, carriers proved at the beginning of the pandemic how capable they are of reducing capacity (supply) through their carrier alliances to keep freight rates more profitable. Carrier alliances' chief tool in this is blank sailings.
When initially the pandemic looked like it would reduce shipping demand, carrier alliances blanked hundreds of sailings. Demand initially dipped but not nearly as low as carriers cut supply, so freight rates surged. Then demand exploded, with lockdowns and stimuli fueling consumer ordering of goods, and freight rates skyrocketed. But the whole supply chain was in a mess with shipping containers and equipment maldistributed because of all the blanked sailings and ports, truckers, and rail not able to handle the prolonged, record-breaking cargo surge.
Now we're seeing a rise in blank sailings. You know it's reduced demand not congestion actually causing the blank sailings because congestion has been out of control for the last two years. Schedule reliability from carriers has been ridiculously low. We're talking single percentage points of ships delivering cargo on time at points. However, we weren't seeing blank sailings like we're seeing now. Demand was high, so carriers packed their ships and sent them out.
LaRocco's article touches on reduced demand increasing blank sailings:
Ocean booking levels from China to the major West and East Coast ports remain well off their two year highs according to Tony Mulvey, senior analyst at FreightWaves.

"As booking levels, which indicate future import volumes, continue their descent, peak season demand on the ocean looks muted," Mulvey said. "Softer demand on the ocean is leading to carriers increasing the number of blank sailings in an effort to slow the rapid decline in Trans-Pacific spot rates."

Unlike last year, and even just months ago, when space was in extreme shortage, currently space is open for all lanes and ocean carriers are pushing for more bookings with freight adjustment weekly and some daily, according to OrientStar Group.
Now that demand is finally reducing, carriers are reverting back to the strategy of reducing capacity. Freight rates are still coming down some, but the strategy protects from sudden, massive declines.