Is Sea/Air the New Answer for International Shipping?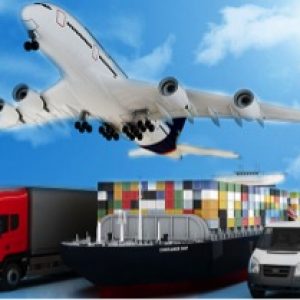 Traditionally, when it comes to international shipping, there are two major modes to choose between: ocean freight and air freight. But now, shippers are starting to eye a combination service called sea/air.
Universal Cargo offers both ocean and air freight services, and in order to help shippers, especially new shippers, consider which mode is best for them, we've posted blogs in the past comparing ocean and air shipping:
4 Factors for Considering Air Freight Vs. Ocean Freight
Air Freight Vs. Ocean Shipping 8 Round Fight—Which Will Win Your Cargo?
We even created this video on the subject:
Air Freight Vs. Ocean Freight - Universal Shipping News
Both modes have their advantages and disadvantages when comparing them to each other. Is it possible that sea/air could offer the advantages of both?
For example, air freight offers the advantage of speed over ocean freight, but it also tends to be more expensive. Perhaps sea/air could be less expensive than regular air freight while still being faster than ocean shipping. From a theoretical, cursory perspective, sea/air should split the difference between the two major modes of international shipping.
Of course, when it comes to real world execution of sea/air, it is not so simple as saying costs will be halfway between the prices of ocean and air shipping nor as saying the speed will be the average between the time ocean freight and air freight shipping take.
The complication of moving cargo from one mode to another will be something to consider as an added difficulty of sea/air; however, international shipping already involves moving cargo between modes, including truck and rail beyond ship or plane. Of course, those who import or export standard shipping containers of goods would likely find sea/air much more complicated in terms of steps than utilizing a system of trucks, rail, and containerships set up for the easy movement of 20 and 40 FEU containers.
What got me thinking about sea/air was an article by Alex Lennane in the Loadstar with the headline: Shippers seeking reliability are eyeing sea/air services to avoid congestion.
Congestion is certainly a major problem that pops up in international shipping. We've had many articles and news stories in this very blog highlighting congestion at the ports. Usually, those articles are focused on congestion at sea ports, like the congestion at U.S. West Coast ports during the 2014-15 contentious ILWU contract negotiations or the congestion at Shanghai's Yangshen Port right after the carrier alliance reshuffle last year. However, the titular congestion in Lennane's article seems to be airport congestion with freight. Lennane writes:
"Congestion last year meant air freight wasn't that quick anyway," said one forwarder. "People were struggling with the reliability of both air and sea."
Reliability and speed are big factors in why shippers choose air freight over ocean freight. Air tends to win both of those categories, and often shippers are willing to pay more to ship by air for those advantages.
It's not surprising that failures to deliver the speed and reliability shippers expect from air would cause importers and exporters to look at other options.
Sea/air is a pretty new way to go about international shipping. It has had viability issues, but is starting to become a legitimate choice as a tweener option, creating the possibility for speed and cost between ocean and air freight shipping. Here's a quick look at advantages that have shippers looking at sea/air pointed out in Lennane's article:
"If the air cost out of Shanghai is $3 per kg, sea/air can be done for about $2."

…

"A lot of sea/air is to repair delays from the factory," he explained. "When shippers are running a week late with production, sea/air is a viable option to recover the delay without taking the full air freight cost. And many importers don't want freight arriving too early, so sea/air can be taken as a preference."

Sea/air transit times into Europe from South-east Asia to Singapore are 10-12 days, while from the Far East via Dubai it can be 13-15 days.
As sea/air options continue to develop in availability, reliability, and viability, it could end up having a significant impact on how shippers ship.