Low Sulfur Surcharge Controversy
We promised to blog on this, so here it is… the controversy surrounding low sulfur surcharges.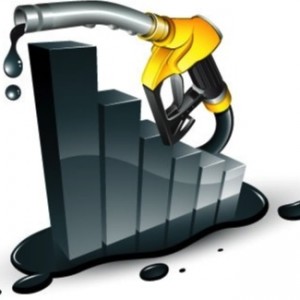 Big news events affecting the international shipping industry, specifically the Phase One Trade Agreement with China and the coronavirus epidemic in China, have taken shippers' minds off the low sulfur surcharges that have come with IMO 2020. However, as the year continues and the shipping industry moves past its early-year slow period in ocean freight shipping, low sulfur surcharges are expected to persist and the controversy over them will likely only rise.
Low sulfur surcharges carriers charge shippers have been called unfair, unethical, and a few things that are probably inappropriate to type here. But are these fair labels to put on low sulfur surcharges?
It's obvious IMO 2020's sulfur cap of 0.5% on ship fuel, down from the previous cap of 3.5%, brings increased costs for carriers. They are forced to either use more expensive fuel or have their ships retrofitted with scrubbers, systems that clean the fuel in ships' engines. So what's so controversial about low sulfur surcharges to mitigate those costs?
There would probably be nothing controversial about such low sulfur surcharges if carriers implemented differently than they are.
Carriers' Lack of Transparency
Ocean freight carriers are notorious for lacking in transparency. This has been a long-standing complaint from shippers. Blank sailings, transshipments, and general rate increases are just a few of the things carriers implemented over the years that have cost shippers money. Often, carriers have given little to no warning, explanation, or even clarity concerning the implementation of such potentially costly practices.
IMO 2020 actually presented an opportunity for carriers to gain shippers' trust by showing transparency. If carriers were open about the cost increases of cleaner fuel or scrubbers on shipments and recoupment estimates from low sulfur surcharges, shippers could more readily accept low sulfur surcharges as reasonable.
However, carriers have not been transparent with their practices of implementing low sulfur surcharges. This leaves shippers suspecting carriers of using these fees to supplement freight rates that have been lower than carriers desire.
Timing of Low Sulfur Surcharges
IMO 2020 went into effect January 1st of this year. However, some shippers' eyebrows were raised when low sulfur surcharges went into effect earlier than that.
Carriers were well into the process of retrofitting ships with scrubbers by this point, which obviously costs money, and there were probably some costs involved with testing new fuels in engines (of course, the lack of transparency on any of this leaves shippers in the dark as to how much such costs might be). Because of this, there's reason to believe carriers were justified in implementing surcharges before the actual 0.5% sulfur fuel cap went into effect.
Additionally, cleaner fuel would have to be bought in time for the IMO 2020 implementation. Why should carriers have to take that cost on themselves and then recoup it later rather than collect revenue for it during the lead-up?
That all sounds reasonable. However, that's not the whole picture. International shipping's peak season in 2019 wasn't much of a peak season. The extended peak season from the year before, because of frontloading of goods to beat tariff hikes, along with frontloading throughout the year to beat tariff hike deadlines really shrunk the amount of goods that were moved during what is normally the busiest time of year. Along with a smaller quantity of shipments came falling freight rates during what was supposed to be the peak season.
The timing of the early low sulfur surcharges after a financially lackluster peak season for carriers gave rise for shippers to suspect carriers were actually using low sulfur surcharges to compensate for lower freight rates rather than cover costs of what was still an upcoming rule change. With no transparency, there was no way shippers could see their suspicions were not true.
Varying Low Sulfur Surcharges
The previous sections gave plenty reason for shippers to be suspicious of carriers' low sulfur surcharges. However, this section brings the seemingly damning evidence, even if that evidence is circumstantial.
Different carriers were implementing very different low sulfur surcharges, sometimes with very similar ship sizes on the same routes or even the same exact ships because they're in an alliance with each other.
An excellent American Shipper article on the topic by Mike King illustrates the inequities in December 2019 implementation of low sulfur surcharges:
[A] survey by Alphaliner… found thatlow-sulfur surcharges (LSS) on the Far East to North Europe route applied by lines Dec. 1 ranged from $71 per twenty-foot equivalent unit (TEU) to $135 per TEU (see below).

Source: Alphaliner

The analyst claimed carriers were failing to provide details of how the individual surcharges were calculated. Alphaliner also failed to find any correlation between the relative efficiency of the various carriers based on the average size of vessels deployed and the surcharge applied by carriers.

…

Drewry also noted that "while tracking spot rates in December, we have witnessed a wide variation in IMO surcharges depending on different carriers, different forwarders and different trade lanes".

Illustrating its point, Alphaliner said Ocean Network Express (ONE) was applying a surcharge of $92 per TEU – a figure lower than nine out of the 10 carriers on the Far East-North Europe trade, even though the company currently deploys the smallest ships on this route.

Even within the same alliances that operate similar size ships, the analyst said there were significant variations in the charges applied.

"For example, MSC (Mediterranean Shipping Company) applies a Global Fuel Surcharge of $71 per TEU while [2M Alliance partner] Maersk's Environmental Fuel Fee is 63% higher at $116 per TEU," said Alphaliner.

"Maersk's surcharge is also higher than HMM's Environmental Compliance Charge (ECC) of $112 per TEU, even though HMM does not currently operate any of its own ships on the trade."

Drewry believes that IMO 2020 charges are being used by carriers to boost spot rates which, as FreightWaves has noted, also bolsters lines in annual contract negotiations with shippers on the Asia-Europe trade.
Drewry is a well-respected maritime research firm. Its data analysis and opinion that carriers are using low sulfur surcharges to boost freight rates adds credence to shippers' belief that something is afoul with these charges.
Call for Transparency from Carriers
I called the evidence in the previous section seemingly damning and circumstantial because we really don't know how the cost breakdowns work for carriers. Perhaps, for example, some carriers in an alliance are spending more IMO 2020 money on routes they share ships on because they own the particular ships being used. The problem is we really don't know.
From what we, even the maritime researchers among us, can see, carriers use of low sulfur surcharges appears dishonest. If carriers want shippers to trust them, operating with transparency is the only answer.
While shippers have bemoaned carriers' lack of transparency for years and years, there has yet to be an organized enough demand for said transparency to force carriers to give up their traditionally opaque ways. If a carrier does want to gain an edge on its competitors, the easiest thing to do might be to give shippers what they want: transparency and accountability in shipping practices.