Ocean Imports Drop, Trucking Jobs Plummet, Air Freight Peak Season Disappears
Imports for the end of the year were already expected to decline, but at the end of last week the expected decline for October basically doubled. November and December's expected decline increased too. Truck transportation jobs in September fell so much, the numbers are being reported as historic. And as for the air freight peak season, when last minute goods are imported for the holiday shopping season… well, what air freight peak season?
Sometimes when you round up the international shipping news stories of the day, they paint a pretty bleak picture on the horizon. We are in a recession, so it's not surprising to see such declines. However, not everything is bad. Perhaps the silver lining on the cloudy horizon is reduced freight rates. And maybe November's elections will get rid of some of the bad leadership in government that has been hurting the U.S. economy.
Falling Import Expectations
Let's start with the import forecast for the end of 2022. Bill Mongelluzzo reports in the Journal of Commerce (JOC):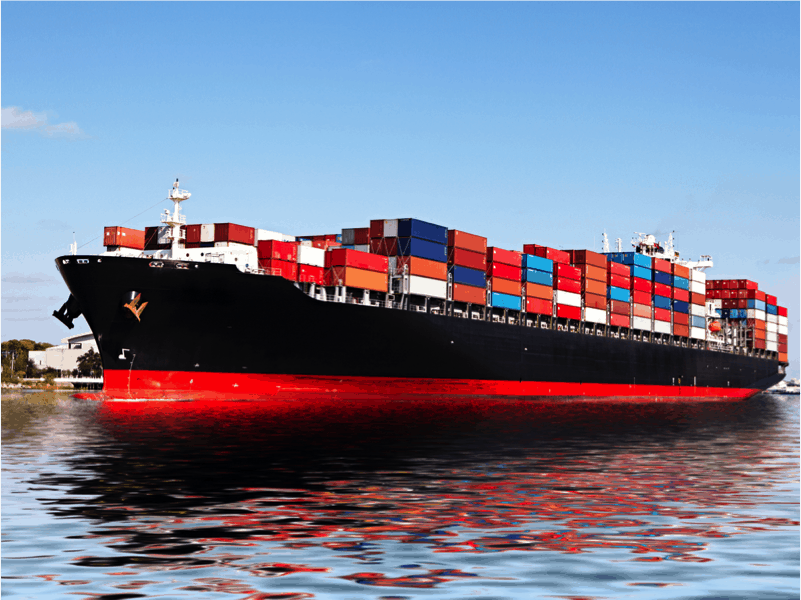 US retailers Friday said they now expect October imports to fall 9.4 percent year over year – essentially doubling their prior projection for the month's decline.

In the Global Port Tracker (GPT) published a month ago, the National Retail Federation and Hackett Associates predicted October imports would be down 4.8 percent from the year-ago month.

"The growth in US import volume has run out of steam, especially for cargo from Asia," Ben Hackett, founder of Hackett Associates, said in the latest report. "Recent cuts in carriers' shipping capacity reflect falling demand for merchandise from well-stocked retailers even as consumers continue to spend."

Retailers also downgraded expectations for November and December imports. The GPT forecasts that November imports at the 12 ports it surveys will now be down 4.9 percent from November 2021, versus last month's projection of a 3.3 percent decline. And December imports will fall 6.1 percent from the year-ago month; last month's projection was for a 4 percent drop.

Imports in December are expected to be the lowest since February 2021.
What Happened to the Peak Season?
The peak season for international shipping this year really fizzled out. Part of that has to do with shippers importing their goods early.
Over the last few years, shippers have faced a great deal of international shipping disruption, to say the least. That caused many to import goods early rather than risk goods not making it to retailers in time for the major back to school and holiday shopping seasons. The International Longshore & Warehouse Union (ILWU) master contract expired July 1st, which added major risk of increased disruption to the peak season. This only added to shippers importing goods early.
It didn't take prescience to predict the ILWU contract negotiations would become contentious and result in slowdowns at the ports. That's basically become common practice whenever the master contract expires. This year is no different as negotiations drag on, if they're moving at all. And, of course, the ILWU has executed slowdowns. Another very real threat to the supply chain was happening at the same time.
This peak season, there was a high risk of a rail strike. Actually, a rail strike remained a possibility even after a last-minute tentative agreement was announced. That threat just went up again. Josh Funk reported in an Associated Press article published by PBS on Monday that one of the large rail unions rejected the tentative agreement. Funk headlines the article with this rejection renewing strike possibility. We'll probably get more into this story in Thursday's blog.
Despite Imports Down & Inflation Up, Holiday Shopping Season Still On
No matter what is happening in the world, Christmas and other major holidays still happen. Out of control inflation will have many being careful with their spending, but retailers still expect spending to be up.
Mongelluzzo ended his JOC article with:
GPT forecasts that US imports in the second half of the year will be down 4 percent from the same period last year. Nevertheless, the NRF forecasts retail sales, which were up 7.5 percent through August, will increase between 6 and 8 percent this year over 2021.
Spending habits, which were pushed up during the pandemic by lockdowns and stimuli are likely hard to break. I wouldn't doubt NRF's sales forecasts to be close to the mark. However, I wouldn't be surprised to see inflation result in disappointing sales numbers for retailers either.
Trucking Jobs Plummet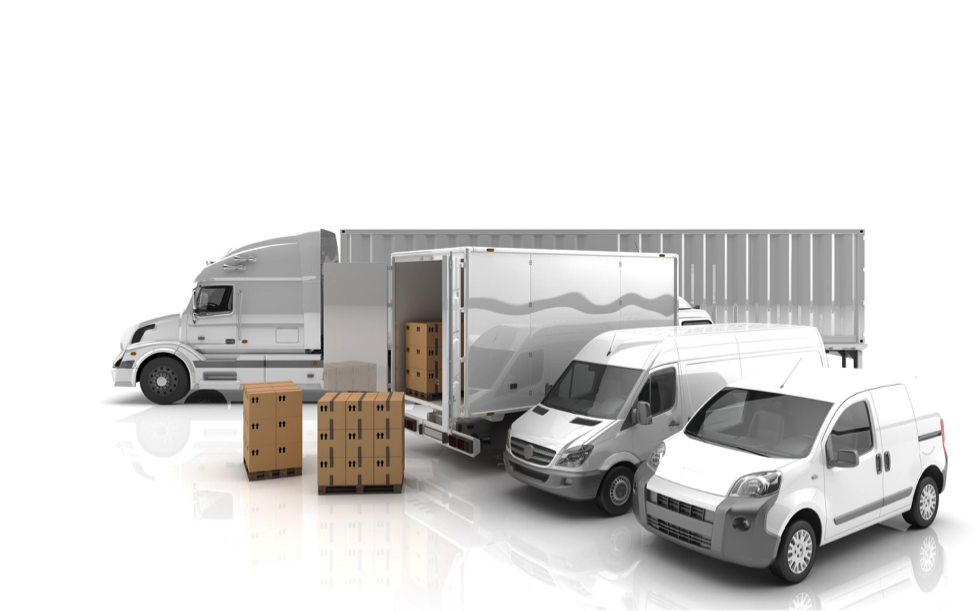 Let's move to trucking jobs. As previewed John Kingston, in an American Shipper article, uses the word historic to Septembers describe September's fall of truck transportation jobs:
Truck transportation jobs in September suffered a decline that could be viewed as historic.

September jobs declined 11,400 jobs to a seasonally adjusted total of 1,580,800 jobs. That is only the third month since the pandemic began in which truck transportation jobs dropped.

Where the decline could be seen as historic comes from looking at data that the Bureau of Labor Statistics provides on its website going back to 2010. In most months, truck transportation jobs since then have increased. Since the start of 2010, there have been about 130 monthly reports. Before this month, only 28 had recorded declines. 

And of those 28 months, the only month with a larger decline in truck transportation jobs was April 2020, when the pandemic was sending the economy crashing and the sector lost more than 78,000 jobs. The job loss in September was significantly bigger than the third-biggest decline, which was 7,000 jobs recorded in March 2020, when pandemic-related job losses were starting to be felt. 
There's a great deal more data to check out in Kingston's article, but the feeling that data gives is not great.
Truckers are obviously essential to the economy. That's why California's AB5, with its elimination of independent truckers, was such a big deal. A downturn in trucking jobs is a pretty good indicator of a downturn in the economy. We're seeing that downturn not only on the roads but in the sky.
Air Freight Peak Season Nonexistent
As the ocean freight peak season slows down, the air freight peak season picks up. Typically. This year, if you call the ocean freight peak season, you'd call the air freight peak season dead.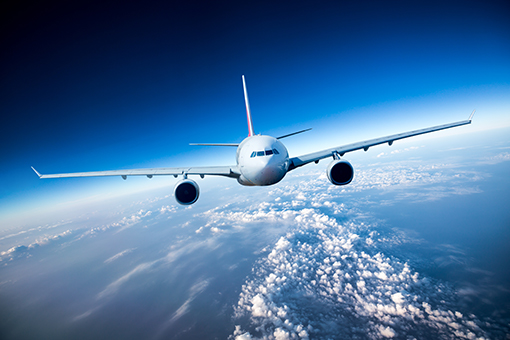 Eric Kulisch reports in American Shipper:
It's the time of year when retailers typically make their final push to ship goods from abroad in time for holiday shopping and freight rates are highest, but so far signs of peak season in air cargo are difficult to find. Instead, rates continue to slide as global economic clouds dampen demand and airlift supply rises with the recovery of passenger travel.

Air freight spot rates tumbled 9% year over year in September to below the 2021 level for the first time this year, Xeneta, an ocean and air freight rate benchmarking and data analytics firm, reported Wednesday. 

The cost to ship by air lowered another 2.8% in the past week and is now 21.6% less than a year ago, according to the Baltic Air Index. A year ago rates were up about 80% on a yearly basis.
Again, the silver lining for shippers are reduced freight rates. Of course, that's largely because shippers, by and large, don't need to ship as much right now. Of course, there still is importing as well as exporting to be done by companies right now. This opportunity for much improved air freight rates is a glass half full way of looking at the situation.
The basic economic principle of supply and demand is working in shippers' favor right now. Kulisch continues:
Analysis by WorldACD, another provider of air freight data, also shows tonnage and prices slipping marginally again in the second half of September. More notable, however, is that volume is down 12% from last year despite a 6% increase in capacity. Its data also reflects a 10% decline in spot rates to an average of $3.46 per kilogram.

And the International Air Transport Association (IATA) on Thursday provided lagging data for August that reinforced earlier evidence, including front-line reports from logistics companies, of muted demand. IATA said cargo throughput on airlines fell 8.3% year over year, an improvement from the 9.7% contraction in July. Xeneta previously reported that August volumes contracted 5% year over year and 4% compared to pre-pandemic levels.

Drilling down to specific trade lanes demonstrates how the market has stalled. Slowing demand for goods out of China in has caused trans-Pacific air cargo rates to drop 32% since September $5.12/kg – half the level of a year ago – and China-to-Europe rates fell 19% to $4.13/kg, 43% lower than last year, according to Freightos. Trans-Atlantic rates were more stable, but are 25% lower than a year ago as passenger capacity on the lane has increased.
Kulisch's article is an excellent one with much more data and detail to read. But the portion above is enough to see the patterns happening in international shipping right now.
Conclusion
Ocean, truck, air… they're all pointing in the same direction right now. We're in an economic downturn, but that also means opportunity.
For smart investors able to afford it, when the stock market drops down, they swoop in and buy up assets. Likewise, for some businesses, this could be a good time to take advantage of lower freight rates than we've seen in a while.