Is MSC Positioning Itself to Ditch Maersk & 2M Alliance?
Mediterranean Shipping Company (MSC), the world's largest ocean freight carrier by capacity, has been making moves that could position itself to leave the 2M Alliance it has with Maersk, formerly the largest shipping line by capacity, and potentially shake up the three carrier alliances that dominate ocean shipping.
Eyeing Ocean Freight Capacity
For years, we've kept an eye on ship orders by major carriers, often sharing that information in Universal Cargo's blog. According to Lars Jensen, CEO and Partner at Vespucci Maritime, this development of carriers' vessel fleets is something that should garner more attention than it does. But not for the main reason we've done so here at Universal Cargo.
My focus on ship orders has mainly been to keep an eye on overall capacity. Capacity, after all, represents the supply end of international shipping's supply/demand dynamic. As such, it greatly impacts the freight rates shippers pay when importing and exporting goods. For example, carriers struggled with overcapacity for years, resulting in unsustainably low freight rates and losses in the billions of dollars. On the other hand, when the pandemic hit, carrier alliances used blanked (cancelled) sailings to cut capacity below demand, and freight rates soared, resulting in profits in the billions.
However, rather than freight rates, Jensen, in an article for the Journal of Commerce (JOC), focused in on ship ordering and fleet building, and MSC's ship orders specifically, to highlight the competition between carriers and the potential turbulence on the way to the international shipping industry. MSC very well could be about to make major waves in ocean shipping, tossing Maersk aside and making the other two major carrier alliances adjust to the wake.
MSC's Fleet Suggests It May Dump the 2M Alliance
Regular readers of Universal Cargo's blog may remember a post in 2020 about MSC buying "anything that floats" as the carrier was poised to surpass Maersk in terms of capacity. Well, the amount of capacity MSC accumulated and has on order is remarkable.
Jensen reports:
MSC has not only grown its fleet to become the largest in the world, but it also has the largest orderbook ever seen. The carrier has ships totaling 1.8 million TEU on order, equal to approximately 40 percent of its current operating fleet.

To put those figures in perspective, MSC's fleet by the end of 2024 will have a total capacity approximately equal to that of MSC and Maersk combined when the two carriers formed the 2M Alliance in 2015. This is likely a signal that MSC is preparing to operate as a stand-alone carrier in the major deep-sea trades, as they will have a fleet that is large enough to create a sufficiently broad competitive network on their own.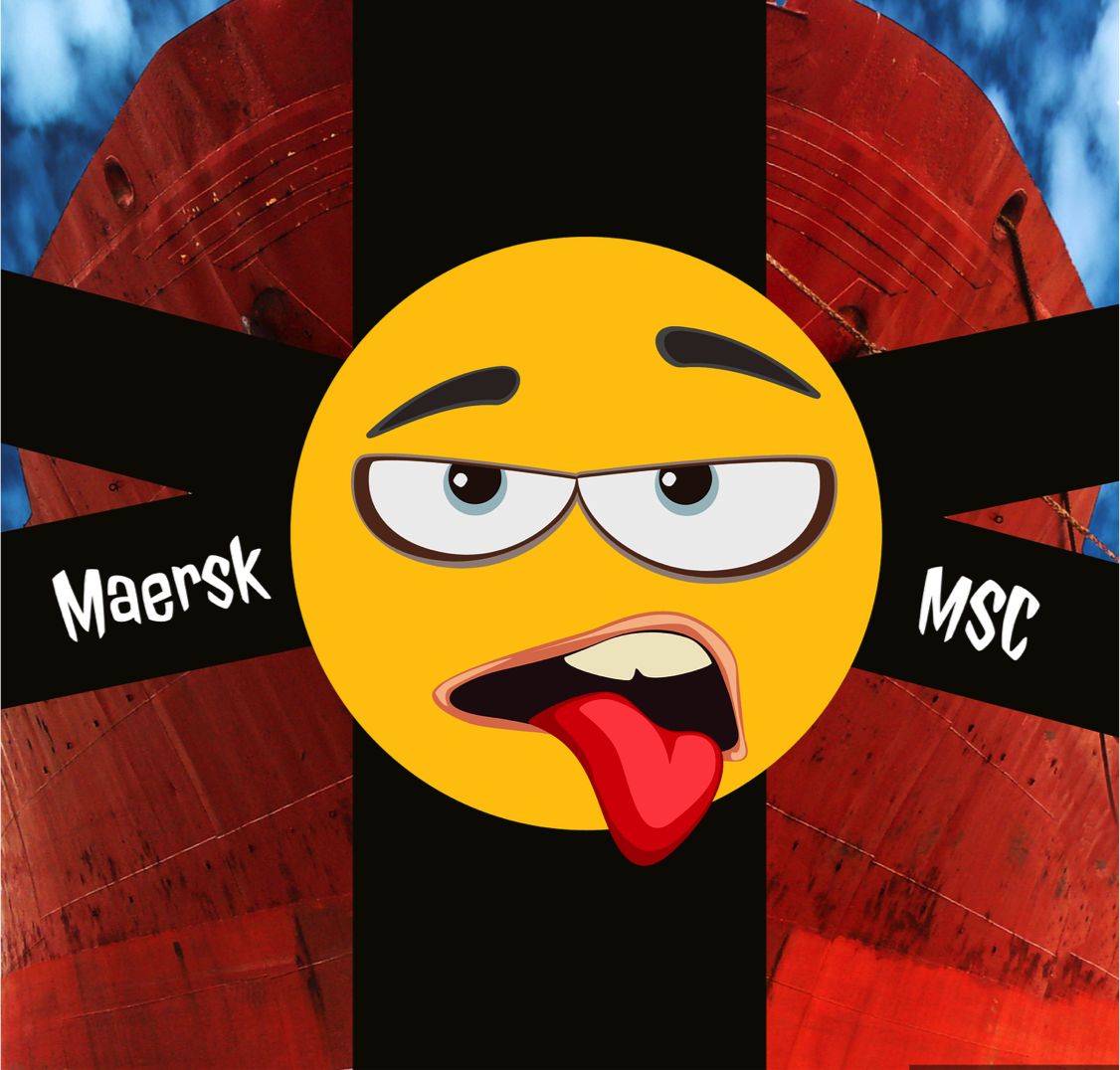 History of Trouble in the 2M Alliance
MSC hasn't announced any plan to end the 2M Alliance, and Jensen makes no claim that the carrier has. However, there is more evidence than just capacity MSC has built up to suggest this is the direction the carrier is headed.
Turbulence has already been building between the 2M partners, especially as MSC built up its fleet to take the mantle of world's largest carrier by capacity away from Maersk. Things were getting downright bitter between the carriers in 2019, when MSC was approaching that top spot among carriers and even poached one of Maersk's executives. A senior Maersk manager was quoted at the time as saying, "MSC are getting too big for their boots and we have a fight on our hands to stop them."
The troubled waters of the carriers' relationship actually go back much further. You could say the carriers got engaged in 2014, when MSC and Maersk proposed the 2M Alliance to regulators after China's Ministry of Commerce rejected as anti-competitive the P3 Network – an alliance that would have also included the third largest ocean carrier, CMA CGM. The 2M Alliance's operational marriage officially launched in January 2015. The honeymoon was over by 2016 when troubles surfaced over services they were offering.
Consequences of MSC Leaving 2M
What would happen if the 2M Alliance does split?
Jensen writes:
This would give MSC full operational autonomy, as opposed to making operational compromises as for the sake of the larger vessel-sharing alliance.

Maersk, by contrast, has a very small orderbook. Furthermore, the company is on a fast track toward decarbonization, which means any attempt at aggressive fleet growth will be tempered by the lack of green fuels.
There are obviously advantages to being part of one of these carrier alliances. High on the advantage list is having more than one carrier sell ship space to customers, helping carriers avoid unused space on sailings, ideally increasing profitability. If MSC decides it doesn't need this advantage anymore, it could be very problematic for Maersk, according to Jensen:
If MSC pulls out of the 2M Alliance to go it alone, Maersk would be left without an alliance. The carrier could, of course, field its own network, but it would be smaller and, therefore, would have fewer direct port-to-port connections and less flexibility than the alliances with which it would compete.

This is not only a problem for Maersk as an ocean carrier; a more limited network also leads to problems in offering end-to-end transport solutions, making this scenario a potential threat to Maersk's entire integrated logistics strategy.

Maersk's growth in terms of market share has for more than 20 years solely been through acquisitions, but that game is almost over. And given the injection of capital all carriers have gotten from the freight rate bonanza of the last two years, it is difficult to see Maersk making a quantum leap in the short term by buying another major global carrier.
And this is where a big shakeup could happen with the carrier alliances. Jensen continues:
Instead, the logical move for Maersk would be to try to get one or two other large carriers to join a new alliance, which would break up at least one of the other agreements in the process. The ripples of this would likely reshape all three alliances, unless the other major carriers see this as a strategic opportunity to gain a competitive advantage on the Danish carrier by sticking with their current groupings.

In other words, because MSC and Maersk already operate 34 percent of the global fleet, actions taken by these alliance partners will end up forcing all major carriers to engage on this battlefront in the coming years as well.
Could MSC Be Preparing for Forced Carrier Alliance Breakups?
MSC may be preparing for a threat on the horizon while riding out its 2M Alliance, with all the advantages it offers, for as long as possible in the meantime.
Something Jensen didn't mention in his article is increased governmental scrutiny on carrier alliances, especially from the FMC, has been happening lately. For years, I've voiced my concerns with regulators allowing carrier alliances to operate as they have. The practice undermines competition in an industry already wrought with collusion. MSC may be preparing for a possible regulatory breaking up of the carrier alliances, getting into a better situation to handle that outcome than any of its competitors.
We here at Universal Cargo will be watching this situation. It carries connotations for shippers as the competition between ocean freight carriers could soon see significant change. You can be sure we'll share any major developments in this blog.