Will Freight Rates Rise Again in November?
Could freight rates from China to the US actually rise again in November? There are a couple indicators that make it look like a possibility.
October Freight Rates & Cargo Volume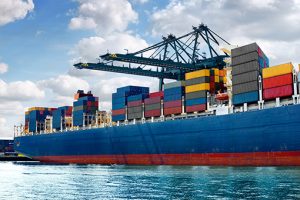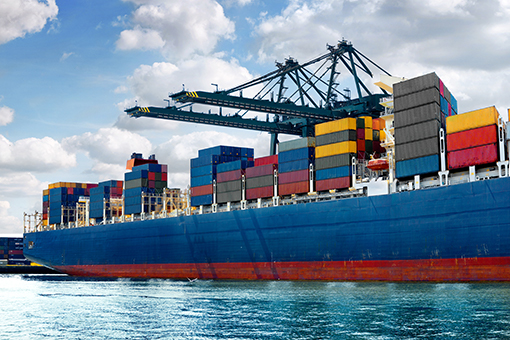 2020's incredible rising freight rates leveled off for transpacific shipping in October. I did expect Asia-US rates to finally stop rising in October, but I also expected them to start coming down a bit over the month. Instead, rates have stayed pretty stable all month long.
Those freight rates remaining at the record high levels they'd reach was largely due to demand. While I expected volume to be strong over the month, I was skeptical of those who predicted cargo volumes to not only remain as high as September's but to exceed those levels. However, even by Universal Cargo's shipping numbers, October volume looks very similar to September's, despite looking like October's volume would be smaller in the run-up to the month.
Indeed, October's volume for Universal Cargo currently appears to be slightly outpacing September's by six shipments. It's possible that some shipments initially filed with end-of-the-month October ETAs end up as early November shipments, changing the data a bit. That did happen with September to an extent that changed our internal outlook on the month from having a not insignificant growth rate in volume from the month before to being almost dead even with August. Actually, we officially ended up with one less shipment in September than in August.
Borometer & Predictions Point Toward Strong November Demand
Being a single company, Universal Cargo's volume numbers are anecdotal, but they do tend to follow the demand trends of the industry and can serve as something of a barometer for what's happening with factors like demand in the international shipping industry. One of the biggest things all of the month-to-month cargo volume data talked about above indicates is that those who predicted cargo volume in October to be as strong or stronger than volume in August appear to be correct, or at least close to correct.
Those same people have similar predictions for November's volume (and December's and even early 2021 volume). A few weeks ago in a blog about what's happening with importing goods at the moment, I included one such prediction of U.S. import flows remaining heavy all the way into 2021. With business re-openings and assessments of inventories being low – something you can read about in last week's blog post about shipageddon – the peak season continuing right on through November looks more and more likely.
According to an article by Mike Wackett published in the Loadstar just today, Port of Los Angeles executive director Gene Seroka "advised that last month 97 container vessel called at the port, with no blank sailings, which included 11 extra loader and ad-hoc sailings deployed by carriers." The article also included what import volume should look like this week:
… according to the port of Los Angeles' Signal data forecaster, which provides a three-week overview of container imports, this week will see LA's terminals handle over 125,000 teu of imports, which is some 48% higher than for the same week of last year.
That is strong volume. The percentage growth of imports on last year is less important than the actual amount of cargo coming in; however, there may be something to be learned from comparing years here. But we have to go back a little further than 2019.
Freight Rates Might Do Something Similar in November 2020 to November 2018
2019 had a very weak peak season, helping inflate the year-on-year percentage in the quote above. Often October and early November are included in the peak season, but by October in 2019, demand was weak and freight rates were falling. While 2019's peak season was very different from 2020, the 2018 peak season had something in common with this year.
The trade war with China changed shipper behavior in a way that resulted not only in 2019's subdued peak season but also in an engorged peak season in 2018. At this time two years ago, shippers were stocking ahead on goods from China, trying to beat a tariff hike that was scheduled for January 1st, 2019.
While 2020 is obviously different than 2018, both had or are having their peak seasons inflated by unusual circumstances. 2018 saw soaring freight rates in November. It is easy to see how this November, rates could similarly remain at their current soaring level or even push even higher. Carriers' continued growth in their ability to maintain discipline in capacity management makes it even more likely shippers have to wait on freight rate relief.
November GRI & PSS
There is one more obvious rate increase indicator for November, but, luckily for shippers, it is not the strongest one I've ever seen. That last indicator comes in the form of a GRI and PSS.
CMA CGM has announced the continuation of its peak season surcharge (PSS) rate in November. Continued PSS is better than a new PSS, but this does show that CMA CGM has confidence in demand remaining strong.
A stronger indicator than the continued PSS is Hapag-Lloyd's general rate increase (GRI) scheduled to hit shipments in November. The GRI is $960 per 20′ container and $1200 per 40′ container on shipments from Asia to North America.
The good news about this GRI is it was pushed back to November 15th from October 15th. Sometimes, GRIs that are pushed back never hit at all. However, carriers have done a good job in 2020 implementing GRIs and making them stick, but that also brings me to another bit of good news…
Despite some rumblings about November GRIs, the above mentioned are the only two official PSS or GRIs I've seen from major ocean freight carriers. Perhaps I've missed one somewhere, so if I have, please share it in the comments, but often when a GRI or PSS hits, we get them from several carriers at once. That is not the case for this November.
Conclusion
If transpacific shipping demand, particularly eastbound with China to U.S. cargo, remains strong as it is expected to, freight rates are likely to remain high in November. Rates could even increase. When the peak season was inflated two years ago by unusual circumstances, freight rates soared. Since then, carriers have gotten better at controlling capacity and putting upward pressure on freight rates.
Things can change fast in the international shipping industry, and 2020 is hardly a predictable year; however, freight rates have been remarkably less volatile this year than has been common over the years. It seems like freight rates have done nothing but rise in 2020. We here at Universal Cargo obviously will be keeping a close eye on this trend and keep you updated with the ups and hopefully downs of freight rates here in our blog.