At Least 2 More Years of High Freight Rates Says Drewry
Maritime research firm Drewry is predicting the same thing we've been saying here in Universal Cargo's blog for a while: high freight rates aren't going away with the pandemic.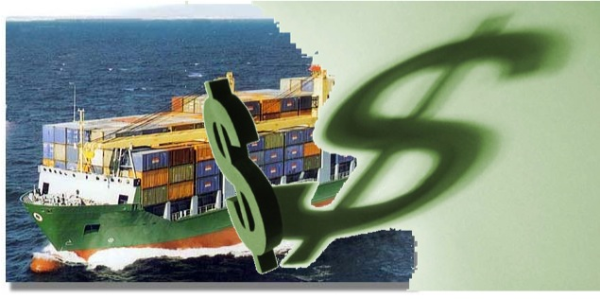 Continued High Freight Rates
Mike Wackett reports in the Loadstar:
Shippers must brace themselves for at least two more years of elevated freight rates and tight supply, according to Drewry.

The maritime consultant predicts average rates – a blend of spot, contract, backhaul and regional trade rates – will increase about 23% this year; but for some headhaul routes, it said, the hike would be "substantially higher".
High rates don't necessarily mean remaining at the peak, record-breaking levels we've been seeing. Drewry does expect rates to come down some next year from the highs they've reached, but shippers will still be paying significantly more than they used to before the pandemic, according to the Loadstar article, where Wackett quotes Drewry's senior manager for container research Simon Heaney:
"For 2022, we do see some erosion in freight rates as the inflationary impact of supply chain inefficiencies hopefully disappears, but we think carriers are still going to be able to keep freight rates high, thanks to the in-depth capacity management they fine-tuned during the pandemic, as well as the pricing discipline they have shown.

"For next year, while rates will come down, they will still be substantially higher [than pre-pandemic] and we expect average rates will come down from this year's lofty highs by approximately 9%," said Mr Heaney.
Shrinking Competition Not Pandemic to Blame for High Freight Rates
We've focused on that in-depth capacity management Heaney refers to a great deal in Universal Cargo's blog. The way rates shot up during the pandemic left many thinking the pandemic is the cause of the surged rates. Last month, we posted a blog to make it crystal clear COVID-19 is not the cause of these high freight rates. For a while, we've been trying to let shippers know that when the pandemic ends, freight rates aren't likely to suddenly "go back to normal." Universal Cargo CEO Devin Burke gave seven factors that were building toward higher freight rates before the coronavirus outbreak began, resulting in a tipping point for freight rates to skyrocket when the pandemic. Not the least of these factors is capacity management, which Burke referred to in his list with blank sailings.
Blank sailings are cancelled sailings. During the early months of the pandemic, carriers cancelled hundreds of sailings. At that point, we hadn't yet seen the surge in online shopping and shipping demand that would be caused by lockdowns stopping spending on going out and travel and government stimuli putting more money in people's pockets. At first, demand dipped. Drops in demand naturally put downward pressure on pricing in any industry. However, for international shipping, freight rates did not drop, they increased. That's because by cancelling so many sailings, carriers were able to drop capacity (supply) even below the market demand.
Carriers were able to do this because of how much competition has shrunk in the international shipping industry over the last several years, not only through mergers, buyouts, and bankruptcy but also through carrier alliances. With all the major carriers grouped into just three carrier alliances dominating all of ocean freight shipping, carriers are able to control capacity. I've been warning for years that this would eventually result in higher freight rates for shippers and argued regulators should reconsider their stance on allowing carrier alliances before we even got to the point of shrinking to only three.
A New (But Old) Hope
While the future sounds dark for shippers regarding freight rates, there is a bit of hope, like secret plans hidden inside a small droid, that Heaney and Wackett's article offers:
However, he said: "One small crumb of comfort for shippers is that ocean carriers and non-operating owners are, potentially, sowing the seeds to shorten the bull run they are enjoying right now by over-investing in new tonnage."

In the first three months of the year, carriers and non-operating owners signed contracts for some 170 newbuilds, at a capacity of about 1.9m teu, the majority of which will be delivered in 2023. And with further orders in the pipeline, the supply-demand scales could tip back the other way in two years' time, especially if there is a further global demand shock in the interim.
Perhaps the biggest factor that led to all the shrinking carrier competition in the international shipping industry was overcapacity. As carriers raced to build bigger ships, have larger capacity fleets, and control more market share in the industry, capacity well out-paced demand. This (along with carriers undercutting each other's rates) put severe downward pressure on freights rates. Over the years, I've written many articles about record low freight rates, which were unhealthily low for carriers and the industry as a whole, which would eventually turn good news into bad news for shippers. Carriers lost billions, and competition shrank.
Carriers spent more years struggling with overcapacity than showing the discipline to control it. The financial reward of capacity control has been so great, with profits soaring in the billions, it seems doubtful carriers would let capacity get out of control again.
Why the New Shipbuilding
Heaney, in Wackett's Loadstar article, is quoted as sounding confused about why carriers would order new ships right now:
"I don't understand why owners are so desperate to acquire new ships that are going to take at least two years to be delivered," said Mr Heaney. "They are not going to arrive in time to cash in on this boom and all they are really doing is to potentially increase the risk of overcapacity returning to the market after a few good years of repairing the situation."
It's obvious, as Heaney points out, that ships to be delivered in two years will miss the demand boom happening now. There are a few other major reasons I can think of for the ship order increase happening now. That will be the topic of Thursday's blog.