Hurricane Harvey Update – Gulf Coast Shipping Resumed
Hurricanes Harvey & Irma Shipping Effects - Universal Shipping News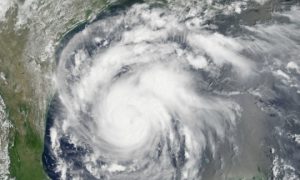 The biggest news to hit U.S. Shippers and international shipping last week was also the biggest hurricane to hit the U.S. in a decade. We shared how Hurricane Harvey hurt the supply chain last week. Among the hurricane's many impacts were port closures.
I our blog a week ago, Universal Cargo Account Manager Jessica Langdon shared that the Houston ports had been closed since Friday (August 25th) at 11am. We also shared, sourcing an  Elizabeth Landrum written article from American Shipper, that the Port of Corpus Christi was closed. Port closures also included the Port of Galveston.
A week after ports shut down (on Friday, September 1st), Elizabeth Landrum reported an update with another American Shipper article that ports reopened:
The ports of Houston, Galveston and Corpus Christi are once again open for business, but with a few channel restrictions, including one-way vessel movements, daylight-only transits and draft restrictions of 43 feet.

After almost a week of suspended operations as Hurricane Harvey lashed the U.S. Gulf Coast with heavy rains and flooding, more than 20 vessels are awaiting berth assignments. The Port of Corpus Christi said it will allow seven local refineries to startup operations in an effort to serve the already-short transportation fuels markets in the region and nation.
Those fuel refineries closing operations was also very impactful for the supply chain, limiting available gasoline needed for trucking.
Of course, trucking and rail through the Houston area was halted by flooding, but as water continues to recede, movement is happening.
Some good news for shippers in the Landrum article was the appearance that cargo at the Port of Houston remained unharmed:
Port of Houston said there was no evidence of flooding on terminals and no visible damage to containers, cranes or other equipment. Power to refrigerated containers was still operational, port officials said.
Still, even with the pieces of the supply chain resuming operations, it is taking time to catch up with spreading delays and some shortages of truckers to move containers finally able to arrive at ports. We're now seeing what Universal Cargo Atlanta Operations Manager Erick Constantino explained in the last blog about the disruptions Hurricane Harvey created:
When operations are shut down in one area, it has a ripple effect across the nation. For imports, we will see delays on ETAs as vessels are parked at sea until operations resume. That'll lead to delays at the other ports the vessel is calling. For exports, that will mean the containers will have delayed departures and a shortage of available equipment. For truckers, they'll have to assess the damage to their equipment, and we can expect port congestions when operations resume as every container will be hot for delivery.
While the shipping industry works hard to recover from the hurricane, so do the people and businesses of Houston.