Transpacific Freight Rates Start Climbing Again to New Record Highs
Transpacific freight rates, and freight rates in general, were astronomical in 2020, rising and rising until, at last, they reached a plateau around the end of September/beginning of October. Then, in what is normally one of – some might even say the most – volatile rate market on the planet, freight rates remained stable at their record-breaking heights for basically the rest of the year. It was almost eerie to see months go by with relatively no change in freight rates. Starting right at the end of December, freight rates finally started changing again but not in the direction shippers would like to see. Freight rates have increased to even new historic heights.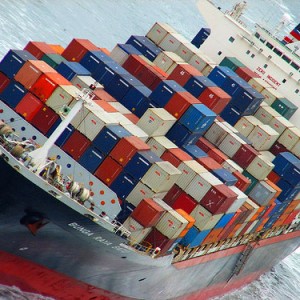 New Freight Rate Heights
Last week, freight rates ticked up by a significant amount. Greg Miller reported in an American Shipper article:
According to the Freightos Baltic Daily Index, Asia-West Coast rates (SONAR: FBXD.CNAW) rose to a fresh all-time high of $4,189 per FEU on Monday, up 8% from last Friday. Rates are now triple what they were one year ago.

Rates also just jumped on the Asia-East Coast route (SONAR: FBXD.CNAE). Spot rates were $5,397 per FEU on Monday, up 9% from last Friday. Rates in this trade lane are now double what they were one year ago.
As if double the freight rates from a year ago isn't bad enough for shippers, the news on freight rates got even worse this week. Bill Mongelluzzo reported in the Journal of Commerce:
Carriers in the eastbound trans-Pacific are charging all-inclusive rates of more than $6,000 per FEU to the West Coast and $8,000 per FEU to the East Coast in today's extremely tight market, forwarders say.
Have Carriers Risen Above the Market?
Demand is much higher than normal for this time of year, as discussed in our 2021 outlook article posted on Tuesday, but does that mean transpacific freight rates should be this high? For the last year, freight rates haven't appeared to be responding naturally to the ebbs and flow of the market.
Shippers were accusing carriers of profiteering off the pandemic when despite lower demand in the earlier parts of 2020, freight rates significantly rose, largely because of carrier alliance shipping lines utilizing tactics – blank sailings in particular – to lower capacity, which sank well below market demand. If industry professionals weren't already suspicious at that point, their eyebrows did raise when the unprecedented rate plateau hit. An early December article about "the mystery of the frozen trans-Pacific spot rates" Greg Miller wrote for American Shipper highlights the suspicion over freight rates:
"It is worth highlighting that this is the first time we have ever seen a flat development," said Patrik Berglund, CEO and co-founder of freight-rate intelligence company Xeneta, during a company presentation on Tuesday.

"It is worth highlighting that this is the first time we have ever seen a flat development," said Patrik Berglund, CEO and co-founder of freight-rate intelligence company Xeneta, during a company presentation on Tuesday.

"If you look at the charts historically, this has never happened before. It raises some serious questions. The European shippers' council and the U.S. authorities are keeping their eyes on this, evaluating whether these really are pure, open, competitive market conditions."
It may actually be authoritarian pressure that caused the plateau. Both of Miller's articles reference the possibility of a closed door meeting Chinese officials had with carrier executives, reportedly concerning freight rates. Many rumors have circulated about the meeting, mostly revolving around China pressuring carriers about freight rates and blank sailing. The version Miller shared in his article from a little over two months into the frozen rates is certainly plausible:
Chinese officials called a meeting with ocean liners on Sept. 11. During a client call in early October, Jefferies analyst Andrew Lee recounted, "What we heard from the [people in the] meeting themselves was that it wasn't [regulators saying], 'You've got to cut the rates.' It was, 'Carriers are making a lot of money on the trans-Pacific at the moment. Let's not push it much higher.'"

Whether it is a coincidence or not, index rates halted their ascent within two weeks of the meeting. They haven't really moved since.
Just imagine, freight rates could have been higher during the last quarter of 2020. I won't get into the hypotheticals of what that could have happened with that, but carriers certainly have been doing well through all of this. For years, they have struggled with profitability, but in 2020, these giant shipping companies have posted some exceptional profits. Shippers, meanwhile, have seen their shipping costs rise and the reliability of receiving their goods on time diminish.
The Federal Maritime Commission (FMC) has been investigating carrier alliances' practices, even threatening carriers around the same time Chinese officials held the closed door meeting with the shipping lines. Still, the FMC gives shippers little confidence that it will take action to return a competitive freight rate market to the industry.
I've argued for years that carrier alliances shrink competition in the ocean freight industry and are ultimately bad for shippers. We really seem to be watching that play out now.